ODENVILLE — The St. Clair County Sheriff's Office has arrested an Ashville man in connection with human remains found in Odenville on Sunday. 
In a news release, the office said Joshua Phillip Kyle, 34, a white male of Ashville, has been arrested and charged with murder and abuse of a corpse. Kyle is being held in the St. Clair County Jail in Ashville with no bond. 
According to the release, the office believed it has identified the remains found last Sunday as John Scroggins, though a forensic identification is still pending.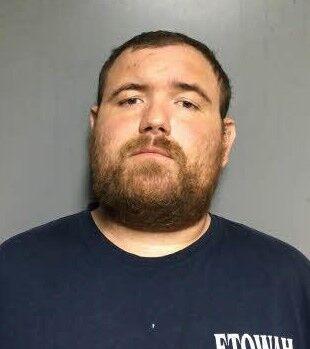 The St. Clair County Sheriff's Office Investigative Division made an extensive investigation while working in conjunction with the Odenville Police Department, according to the release.
St. Clair County Coroner Dennis Russell said skeletal remains were found near Rocky Ridge Road in the Hunter's Crossing area of Odenville. He said the body appeared to have been burned. 
Russell said the body had been sent to the Alabama Department of Forensic Sciences in Huntsville for further analysis. 
An earlier release from the Sheriff's Office said the Jacksonville State University Department of Applied Forensics is assisting in the investigation.
Odenville Police Chief Glenn Walton said Monday his department's investigation was continuing.