PELL CITY – It's for sale -- four and a half acres of land that fronts Interstate 20, but don't look for any sweetheart deal.
"If the deal is not right, we will just hang onto it," said City Manager Brian Muenger.
The property is along I-20 and Old Cold City Road in an unincorporated part of St. Clair County.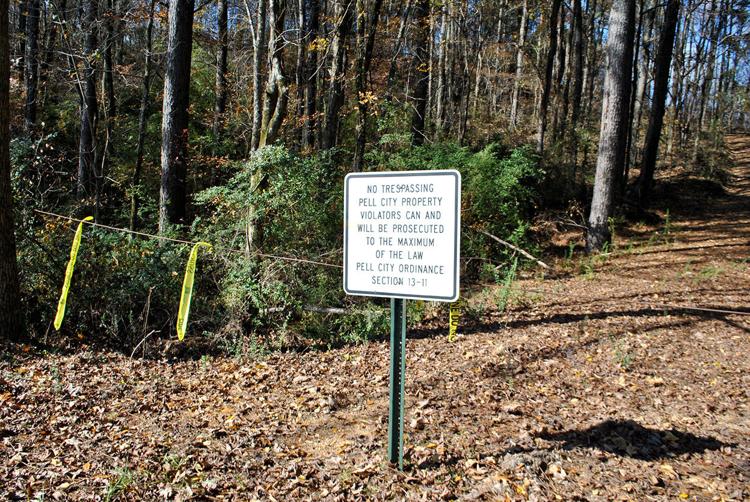 "This land was conveyed to the city in 1987 by Avondale Mills, Inc., and formerly was the location of one or more elevated water tanks," Muenger said.
Contract engineer Byron Woods with Municipal Consultants assessed the viability of the site for city purposes.
"We do not see much value in this site as it pertains to water and sewer, other than the need for a 30- to 40-foot easement along the south property line (parallel to the interstate)," Woods said in his Oct. 8 letter to Muenger.
Muenger said the topography of the property is challenging. The peak elevation of the property is 620 feet, compared to the 560-foot elevation at Old Coal City Road.
"Even so, its proximity to I-20 and the Bankhead (Crossing) development may make it valuable for future development," he said.
The council declared the property surplus and gave the go-ahead to move forward with entertaining purchase offers.
"We don't need it," Muenger said Tuesday. "It has just sit there since 1987."
The property has access to water and sewer, and can easily be annexed into the city, if someone bought the property and wanted to develop it commercially.
"Obviously, it (the property) would need a lot of dirt work," Muenger said, adding that the property has no zoning since it is outside the city limits.
Muenger said he hopes the property can be developed and help generate tax dollars for the city.
He said the city will post the availability of the property, which he said is 4.6 acres, this week on the city's website. The city will also advertise the sale of the property in the local newspaper.