MOODY — The Moody boys and girls basketball teams each picked up a win over county rival Ashville on Tuesday night. The girls won 57-12, while the boys finished with a 64-25 victory.
Moody girls 57, Ashville 12: The Moody girls cruised past the Bulldogs, limiting Ashville to only 12 points. Moody head coach Rebecca Davis said her team played hard in a total team effort.
"We were able to distribute the ball well offensively and maintain a steady aggression defensively," she said. "Coach Carpenter does a great job with his teams at Ashville. It was a great accomplishment for our team to get a win over a quality program."
Jaylon Fields led the Blue Devils with 16 points, while Maddie Barfield followed with 12. 
Destiny Chattman scored 12, while Kendall Stephens and Tori Pyles posted eight each.
Sera Beth Potter led the Bulldogs with six.
Moody boys 64, Ashville 25: The boys team also had a notable win over Ashville on Tuesday with a 39-point lead by the end of the game.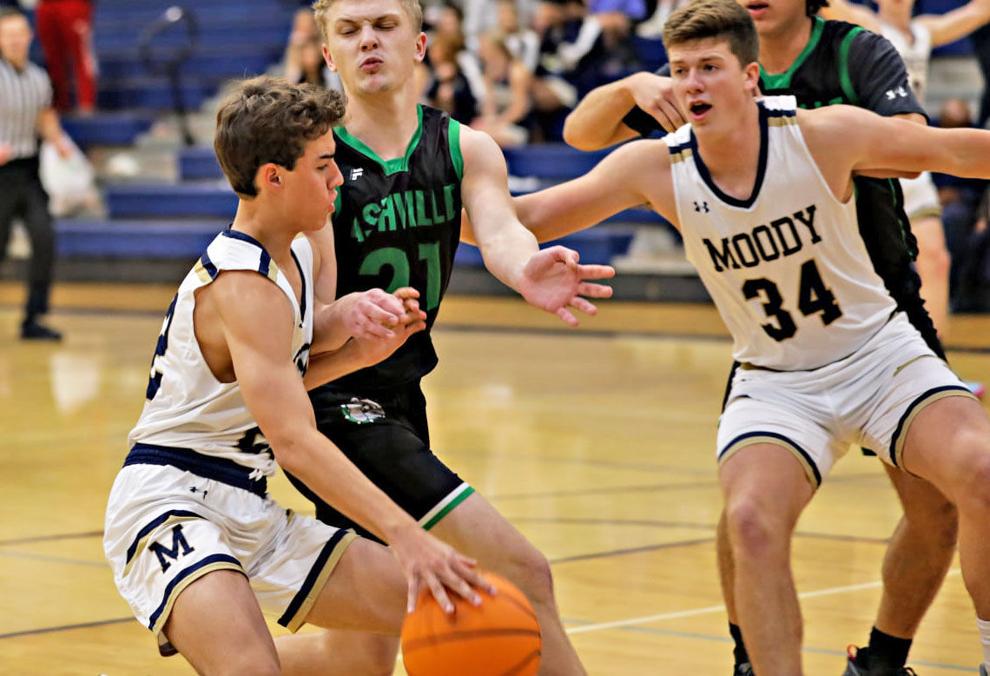 "I thought it was a good win for our guys," head coach Chad Bates said. "Had a lot of guys step up when we got in foul trouble early."
Payton Isbell led his team offensively with 14 points, while Caden Helms added nine. Tyre Brown and Carson Dillashaw contributed eight points apiece.