MOODY — The End of Watch Ride to Remember made a stop in Moody on Friday to honor fallen officer Lieutenant Stephen Williams for going beyond the call of duty. 
The annual motorcycle ride is an 84-day venture that starts and ends in the state of Washington. The motorcyclists are in the process of traveling well over 20,000 miles to visit the cities of those who made the ultimate sacrifice.
Included in the ride is a trailer featuring the faces of those who died while serving in 2020. Williams lost his life while responding to a 911 call June 2, 2020, after he became the victim of a shooting incident. The two people charged in relation to the case are still in custody with the St. Clair County Sheriff's Office awaiting a grand jury.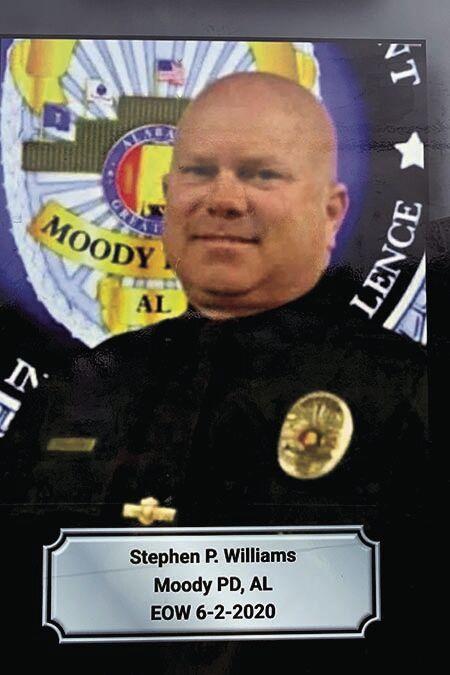 Thomas Hunt said that while it was nice having Williams honored in such a memorable way, he'd much rather have him here today.
"We're glad to have him remembered for the sacrifice he made while serving his community," Hunt said.
The chief added that the Moody Police Department is in the process of building a memorial for both Williams and Keith Turner who also fell in the line of duty in 1998. According to Hunt, the unveiling should be within the next few months.