MOODY — Blue Cross Blue Shield of Alabama presented Moody Elementary School with a $10,000 check Wednesday as part of its "Be Healthy School" grant program.
Moody Elementary will use the money to combat childhood obesity with new nutrition programs along with new playground and fitness equipment. Physical Education teachers Ashley Pharr and Shane Traylor were also presented with a $500 check for professional development.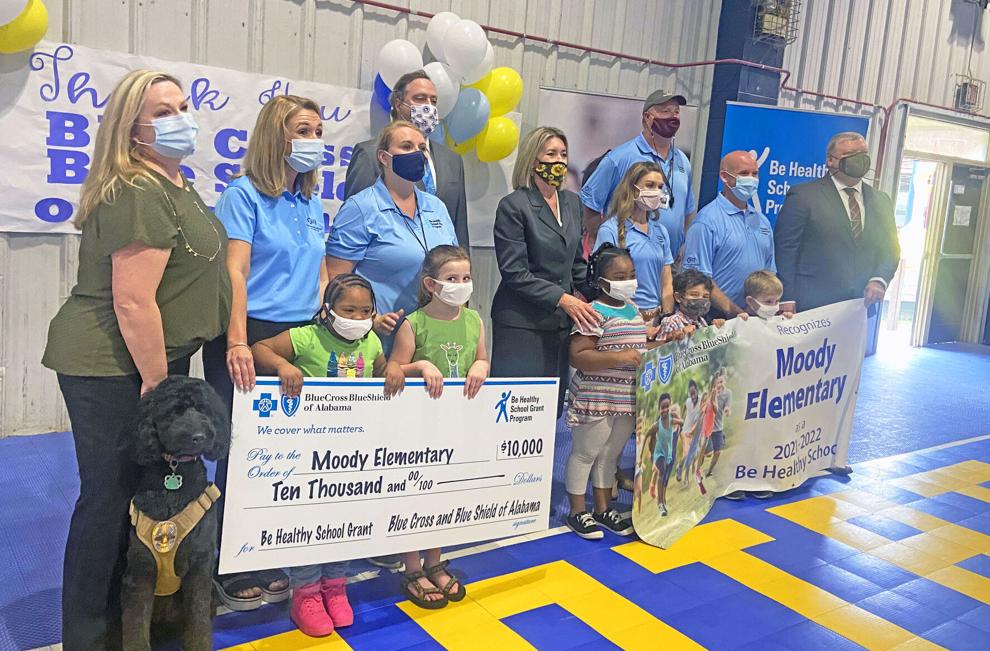 Pharr said the extra $500 was a pleasant surprise, and she hopes to use the money to learn how to better work with large groups.
"It is super exciting because that means Coach Traylor and I can go to some PD, especially maybe something geared toward large groups because we have about 120 kids at a time, so that's exciting," she said.
Pharr and Traylor both agreed that the kids are the best part of their job.
"The kids are so great; P.E. is the best part of the day so they come to us happy, excited and ready and that makes it fun to be here," Pharr said. 
Traylor added, "They love coming to P.E. and playing and doing different activities, and with the money from Blue Cross Blue Shield, we can add to that."
Moody Assistant Principal Jaime Giangrosso said it was exciting to be chosen as one of the 26 schools to receive the grant.
"This is just such a huge impact on not only our kids but our whole community because we're starting a new nutrition curriculum that will impact our kids to live health lives that hopefully they'll take home and get into the community to not only help our kids but their parents and grandparents," Giangrosso said.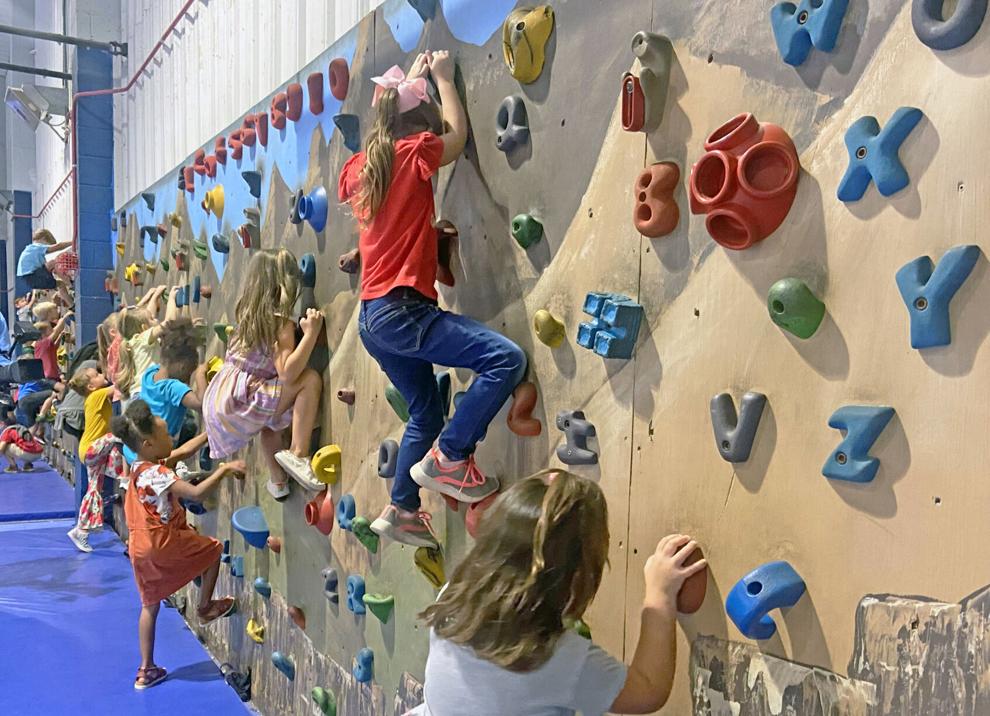 "(Pharr and Traylor) truly love these kids and they want them to be as active as possible."
Superintendent of St. Clair County Schools Mike Howard said he is excited for Moody Elementary.
"I'm just so excited for Moody schools because they do so much for their P.E. program promoting health and safety and I know this money will go a long way for years to come," he said.