ASHVILLE — While the city of Ashville will celebrate its 200th birthday in 2022, the Ashville band program will welcome its 50th anniversary.
Tim Harris, Ashville's new band director, has stepped into the role ready to take on the responsibility of honoring both the band and city's history.
Harris has worked with high school bands for 27 years now. He spent the last six years as Glencoe's band director while previously working at Fort Payne for 17 years and Hokes Bluff for two.
He said he was excited about working with the Ashville band when he first accepted the position as its band director.
"I was looking for a bigger band program and just a change overall," Harris said, adding that he is excited to be able to step into this position with a unique opportunity in front of him.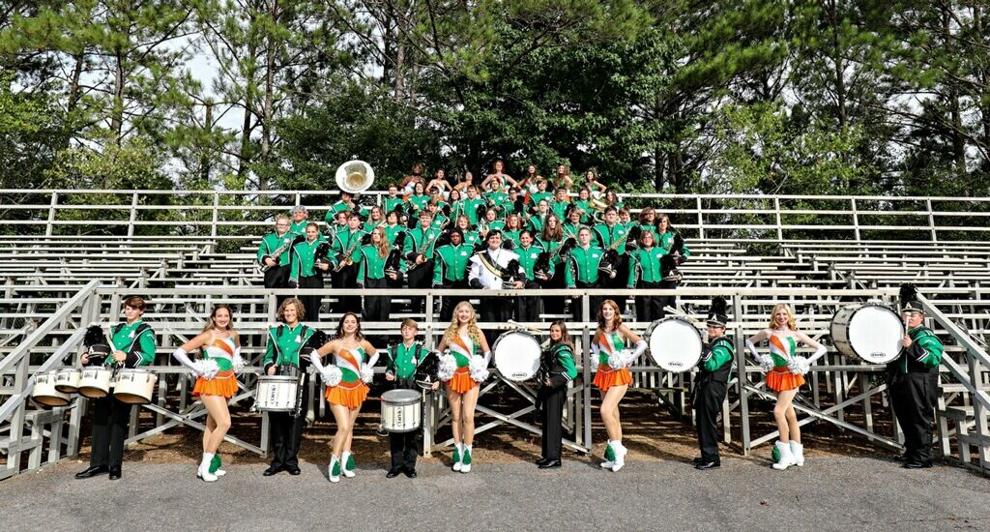 "I didn't find out until later in the school year that this was even happening," he said. "One of our alumni pointed out to me that it was the 50th anniversary of the band program and then of course I found out later it's Ashville's 200th anniversary, so it's a very unique situation. I'm just really excited to be able to be a part of it."
He added that in order to commemorate the band program's 50th anniversary, he hopes to celebrate it throughout 2022.
"A lot of times, we have just one event for something like this and it's over, but I would like to try to do something throughout the year," Harris said. "At least one event for marching and football season and one event for the second half of the school year right now."
Although the celebration is still in the planning phase, Harris said he is also looking at the possibility of having a jazz band, an alumni band and an alumni band concert. 
Ashville High School as a whole will also take part in the city's bicentennial celebration. Harris said he has not been given information on any specifics, but the band will most likely be part of the bicentennial parade in 2022.