The Talladega City Schools system has added a new feature to its website to allow greater communication across a range of issues, according to a press release.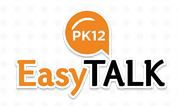 PK12EasyTalk is "an online tool located on the TCS website for TCS parents and community members to provide feedback and input to the school system on topics ranging from critical issues affecting the community to general ideas for improvement," the release says. The program's "analytics and reporting features will also enable TCS to track topics and issues in the community, respond more quickly to questions and get a better idea of where feedback is coming from in order to quickly get communication to the appropriate TCS personnel to follow up."
Superintendent Terry Roller described EasyTalk as "a great, convenient tool that we're excited to make available. (It) provides everyone in the community with a single place to make their voices heard, while allowing us to seamlessly and effectively gather and track that input."
Curriculum Coordinator and Federal Programs Director Pattie Thomas said "The bottom line is that EasyTalk will help us be better stewards and provide a higher degree of service to the Talladega community. In addition to improving communication, we can then use the analysis from past communications to make data-driven decisions moving forward to better address the topics and issues that affect all of us."
To use EasyTalk, go to www.talladega-cs.net and click on the PK12 EasyTalk link. Fill out the information, which will include whether you are a student, parent, employee or other community member, the type of message you wish to send, what department it should go to if applicable and contact information for a follow-up.