Last week, our sister paper, the St. Clair Times, published a story listing the names of teachers whose contracts had been non-renewed by the St. Clair County school system.
Not long after it appeared online, several readers posted comments on Facebook taking us to task over the story. Why, they wanted to know, was it necessary to publish this story? Why are you singling out the non-renewed teachers from the St. Clair system? Why is this my business? Why don't you focus on the positive news from our schools? Do you have any idea how those teachers and their families feel?
These questions deserve to be answered.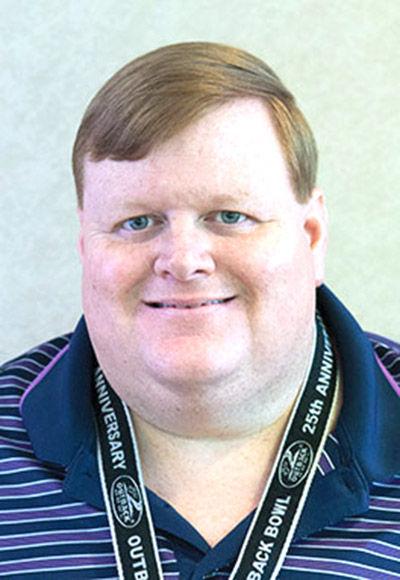 Any good newspaper sees itself as a kind of watchdog over public matters, and that certainly includes keeping an eye on the schools.
Public schools provide no service nor sell any product that brings in the funds necessary to support their operation. Instead, public schools — and the salaries of teachers and others  who work in the schools — are funded by the taxpayers.
Because the schools are taxpayer funded, that makes the business of the local school board the people's business. The public, pure and simple, has a right to know how these schools are being operated because the public is paying the tab. That includes who the BOE chooses to hire and who it chooses to dismiss.
Some questioned why we were singling out non-renewed teachers from the St. Clair system for publication. The fact is, we didn't.
Between the two newspapers, The Daily Home and St. Clair Times cover five public school systems: Talladega City, Talladega County, Sylacauga City, Pell City and St. Clair County. The papers routinely provide coverage of each system's Board of Education meetings and consistently report on all personnel actions taken, including hirings, transfers, resignations, retirements, awarding of tenure, leaves-of-absence and, yes, non-renewals. The end-of-year non-renewals for each system were included in our coverage of last month's BOE meetings. The St. Clair non-renewals were not singled out.  
By the way, we also routinely report on personnel actions taken by city councils and county commissions within our coverage area for the same reason we report on the BOEs — they are taxpayer funded. The people are paying the bills and deserve to know what's going on.
But why is a teacher getting non-renewed my business?
Well, if you have a child in the local school system, the answer to that question should be fairly obvious. All parents should have an interest in who is being hired to teach in their child's school system, who is being transferred, who is going on leave, and yes, who is being let go. If a teacher with a good reputation is non-renewed, that might send up a red flag for some parents. The concerns of parents aside, everyone in the community should take an interest in the schools because when the local school system is strong, everyone benefits. When it's weak or underperforming, the community suffers.
Why don't you focus on the positive news from our schools? The truth is, we print a ton of positive news from our local systems. Whether it's stories about students earning scholarships, about school clubs earning honors at regional or national conventions, about local businesses or individuals donating to the schools or teachers who have gone above and beyond, we report on all those things.
But don't you know how these non-tenured teachers and their families feel?
As a matter of fact, yes. St. Clair Times Editor Gary Hanner, the author of the story that got so much response last week, is the father of a teacher. Several years ago, Gary had to write about his own son getting non-renewed after a year at Ragland. We're happy to report that Gary's son, like many, if not most, of the teachers who get non-renewed, bounced back nicely and is now a tenured teacher in the Montgomery area.
We understand that while some end-of-year non-renewals may be performance related, most are not. We understand that many may be due to system finances or other factors that have nothing to do with how the teachers in question performed. However, we still have a duty to report those BOE transactions.
The real problem behind non-renewals is that Alabama funds education in a way that leaves our valued educators vulnerable to dismissal year after year.
Like all good community members, The Daily Home and St. Clair Times are fans of our local school systems, as well as other educational entities such as AIDB, Talladega College, CACC and Jefferson State that call our coverage area home. We want to see all of them do well. However, we cannot allow that desire to prevent us from reporting on the news generated by those entities, even when some of it may not be pleasant.