One of my favorite summer memories is spending weekends at my grandparents' house.
I grew up in a small town in northwest Georgia that was only big enough for a weekly newspaper, to which my grandparents subscribed, in addition to the nearest daily newspaper, which was the Rome News-Tribune. I was partial to the News-Tribune in those days because it had a daily comics page, and when I got to my grandparents' house on Friday nights, I knew there'd be a week's worth of the funnies there for me to catch up on.
I would clip out those I especially liked and soon had a box full of unevenly-cut newsprint rectangles. Four decades later, I still have that box and its contents, which remain among my most valued possessions. That box is a time machine. I can open it, see those yellowing strips of paper, and I'm back in the late 1970s, early 1980s, lying on my grandparents' living room floor, not a care in the world as I hang out with my weekday black-and-white and Sunday four-color friends.
Peanuts, Blondie, Beetle Bailey, Henry, Nancy, Dick Tracy, The Phantom, a new comic strip called Garfield — I loved them all. Even Prince Valiant in the Days of King Arthur, although I wasn't yet old enough to fully appreciate its sophisticated art in the Hal Foster style. But my favorite was Snuffy Smith.
I wouldn't learn until years later that Barney Google and Snuffy Smith (the strip's official title), even back then, was one of the oldest continuously published American comic strips, that it was created by Billy DeBeck (who actually added new words to the English language via the strip) and that Fred Laswell, who took the strip over from DeBeck and produced it from 1942 until his death in 2001, was one of the century's great illustrators.
All I knew what that the shif'less moonshining, chicken-stealing, card-playing resident of Hootin' Holler and his supporting cast of Loweezy, Jughaid, Lukey and Elviney, Sheriff Tait, Parson Tuttle, Doc Pritchert, Silas the storekeeper and Uriah the mailman were friends I enjoyed getting to catch up with once a week.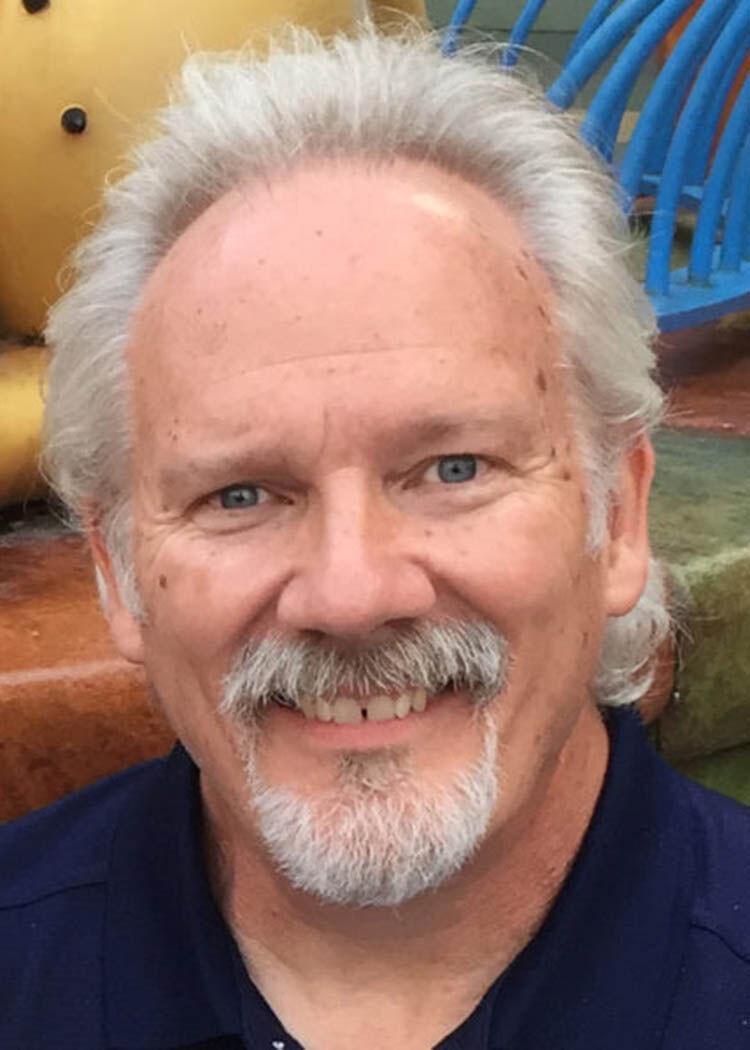 That's why, when (back in present time) I received an introduction to John Rose (the strip's current artist and only the third in its more-than-100 year history), it was with contained fanboy enthusiasm that I approached the Q&A he was gracious enough to grant The Daily Home, in which the strip is one of the most popular features and has been for years.
Rose, who has garnered multiple awards for his tradition-honoring take on Snuffy Smith and friends, holds a degree in art from James Madison University and worked as an editorial cartoonist for more than 30 years. Barney Google and Snuffy Smith is now his full-time endeavor, and he spoke about his tenure on the strip from his studio in Virginia.
Question: Like many of us, did you grow up reading the funnies?
Rose: Yes, and I loved and still love so many of them. I have memories of spreading the newspaper out on my grandmother's living room floor and reading the comics as a very young child. Some of my favorites then were Barney Google and Snuffy Smith, Peanuts, Beetle Bailey, Blondie and Hi and Lois. As I got older, in addition to those strips I really enjoyed Mother Goose And Grimm, Shoe, The Far Side, Bloom County and Calvin and Hobbs and many, many more. I always enjoyed Snuffy Smith, and I began working on the Barney Google and Snuffy Smith comic strip in 1998 as Fred Lasswell's inking assistant. When Fred passed away in 2001, King Features hired me to be the cartoonist on the strip.
Q: How did that opportunity come your way?
Rose: In the late 1990s, I was talking with a friend who was an editorial cartoonist, and he told me that he was working as an assistant on a syndicated comic strip. It then occurred to me that maybe this might be a way I could bring in extra money for our family. So when I decided to try to pursue such a position, the first comic strip I thought of was Barney Google and Snuffy Smith. I had never met Fred Lasswell before, but because I was in the National Cartoonists Society, I had his contact information. I worked up some sample Barney Google and Snuffy Smith comic strips and mailed them, along with copies of some of my other cartoon work, to Fred.
As a cartoonist, you receive a lot of rejection, and Fred was a true legend in our business. He was amazingly talented. So when I mailed that package, I fully expected to get a 'thanks, but no thanks' letter back. A few weeks passed and then one day as I was eating a nutritious lunch of Cocoa Puffs, the phone rang. I answered the phone, and the voice on the other end of the line said, 'John, this is Fred Lasswell. I got the packet of samples you sent me, and I really like the way you draw big noses.' I probably choked on my Cocoa Puffs.
He ended up hiring me as his inking assistant. He faxed me the penciled strips, and I inked them, scanned them into the computer, and emailed them back to him for his approval. We talked by phone, fax or email almost every day. When Fred passed away, King Features offered me an audition and they liked my work, so they hired me, and I have been drawing it ever since. It is the greatest joy of my professional career to create this comic strip each day.
Q: To what do you attribute the longevity of Barney Google and Snuffy Smith?
Rose: The secret to any successful long-running comic strip is the characters. Most of these characters were created before I started working on the strip, so I cannot take the credit for creating many of them. But I have been blessed with a truly wonderful group of characters to work with each day, characters that readers want to come and visit with in the newspaper every day.
Q: Do you have a favorite character?
Rose: That's kind of like asking me to pick my favorite child. Each character probably has a little bit of me in them. Snuffy is my personal favorite, but I also really enjoy working with Snuffy's nephew Jughaid and baby Tater.
Q: What approach have you taken to put your own stamp on the strip while respecting its history?
Rose: Probably the most noticeable change I have made is that I have made Barney Google and Spark Plug semi-regular characters in the comic strip. I have also made a few more subtle changes over the years. For one thing, the characters can read now, and I have also created a few secondary characters. I have tried to stay true to Fred's art style, but I know some of my style has come in over the years, and that's natural.
Q: Have there been other former regular characters that you've brought back?
Rose: Yes, Snuffy's Maw and Paw, Snuffy's niece Bizzy Buzz Buzz and the spooky witch character Granny Creeps, to name a few.
Q: Would it be accurate to say Snuffy Smith isn't (and generally hasn't ever been) a topical comic strip?
Rose: I think that is correct, for the most part. Sometimes current events may come up in the strip, but only in the most general sense. For example, Barney and Snuffy did 'serve' in World War II during the 1940s. Barney was in the Navy, and Snuffy was in the Army, but their wartime adventures were fun and fictional.
Q: Is there anything you'd like to say in conclusion?
Rose: Bodacious thanks to The Daily Home for carrying our Barney Google and Snuffy Smith comic strip. I am also especially thankful to your readers for reading our comic strip each day.