Talladega City Councilman Jarvis Elston recently conducted a town hall-style meeting that encouraged attendance by members of his Ward 2 but also invited residents from all over the city.
The point of the meeting, as Elston highlighted in an op-ed announcing the gathering at City Hall, was to address letters to the editor critical of the council and to find a way, through civil conversation, to unite the city and move forward.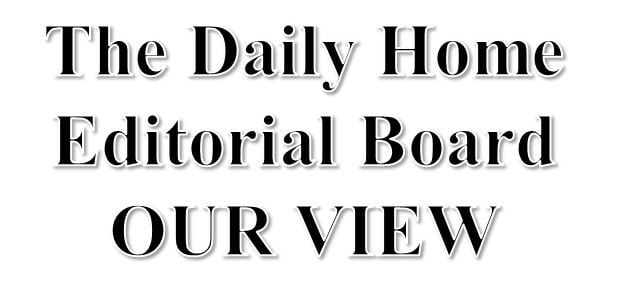 Several residents and city leaders spoke at the Aug. 27 meeting, with several of them pointing to a desire to see a progressive Talladega in terms of its economics and its politics.
One resident, Juanita McClellan, suggested the way forward is to look back at the history of Talladega and to take note of how development and progress came through visionary and selfless leadership.
Another resident, Jimmy "Co-Co" Stockdale, respectfully challenged city leaders to find more things for the youth to do in the city.
David Sparks, former police officer and current member of 100 Men Support Group, denounced the stigma that more crime happens in certain parts of the city and informed the audience that 100 Men is available to the city's youth for mentoring and guidance. He also encouraged parents to spend more time with children, especially outdoors and away from video games.
The biggest response came from Talladega College President Dr. Billy Hawkins, who pointed to all of the positive developments currently happening in and around Talladega.
Among them are the expansion at Talladega College where a new dorm and an art museum to house the Amistad murals are under construction; expansions at AIDB, including a partnership with the Presbyterian Home for Children to build affordable housing for deaf and blind residents; the $50 million transformation to the infield at Talladega Superspeedway; the restart of Georgia-Pacific, already slated to hire more employees than originally announced; and the refurbishing/repurposing of several buildings on the town square by developer Kevin Smith.
Hawkins said he doesn't know of any city in America that's experiencing the type of growth and development on the scale of Talladega in such a short time span.
He thanked the council and local businesses, and especially Kevin Smith, for their leadership and partnership and left the microphone to a round of applause.
Smith addressed the audience and expressed his motivations as a native of Talladega who, as a child, doesn't remember seeing the inside of most of the buildings he now owns, but that he wants to see the return of a vibrant Talladega.
Throughout the two-hour meeting and at its conclusion, Elston thanked attendees for their attendance and participation and indicated that more such meetings are needed and that it was his intention to see that they happen.
Negative headlines, editorials and letters to the editor have largely defined the political tenor for the city in recent months. Wrangling over whether to build a splash pad, where to build it and how big to build it; an investigation into the Water Department; firing the city manager; and general in-fighting among other things have diverted attention away from things like pay raises for city employees and ongoing efforts toward downtown redevelopment.
Elston's meeting and more like them are needed to allow city leaders to hear from more residents who don't usually offer up their views, and for residents to hear directly from city leaders about not only what they're doing, but their motives for doing it.
More opportunities for residents to have direct access to those in charge, especially their elected officials, is encouraged.
Perhaps it could provide the turning point that's needed for the city of Talladega.