On Wednesday, as our nation officially mourns the passing of it 41st president, I find myself thinking back to the election that put George Herbert Walker Bush in the White House.
It was 1988. I was 19 and eligible to vote in a presidential election for the first time. And I was fired up and into the campaign -- a campaign that featured more than its fair share of notable people and memorable one-liners.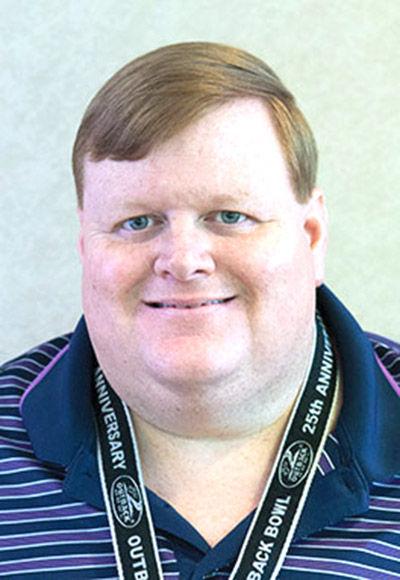 Among the early contenders on the Democratic side were Delaware Sen. Joe Biden, who dropped out after getting accused of plagiarizing a speech from a British lawmaker; and Tennessee Sen. Al Gore, who won five states on Super Tuesday but fell short of the nomination. We would, of course, hear from Biden and Gore again.
The Democratic Convention was in Atlanta. Texas state Treasurer Ann Richards, the keynote speaker, became an instant star when, speaking of Bush, she fired off the one-liner, "poor George, he can't help it, he was born with a silver foot in his mouth." The Southern governor who gave the nominating speech didn't fare as well. He went on so long he received a loud cheer from the crowd when he announced he was about to conclude.
Richards went on to become governor of Texas before getting her comeuppance when she lost her re-election bid to Bush's son, George W., the future 43rd president. As for the long-winded Southern governor, history will record that William Jefferson Clinton bounced back nicely four years later.
On the convention's final night, presidential nominee Massachusetts Gov. Michael Dukakis, the son of Greek immigrants, took the stage to Neil Diamond's "America." Watching on television, I remember being impressed with the energy in The Omni. Dukakis left Atlanta leading Bush in the polls, and I remember wondering whether the vice president would be able to catch up.
He did, but not necessarily because of his choice of running mate. Indiana Sen. Dan Quayle, fairly or not, became a liability that Bush would have to overcome. Quayle would fall victim to another of the campaign's famous one-liners when he made the mistake in the vice presidential debate of declaring he had as much experience as John Kennedy had when he ran for president in 1960. His Democratic opponent, Texas Sen. Lloyd Bentsen, immediately pounced, telling Quayle, "Senator, I served with Jack Kennedy. I knew Jack Kennedy. Jack Kennedy was a friend of mine. Senator, you're no Jack Kennedy."
Quayle did provide perhaps the most memorable moment of the campaign for me, however, when he visited Chattanooga State Technical Community College, where I was a sophomore. I remember standing with friends, waiting to get a glimpse of the VP nominee when he arrived, remember him working the crowd and held onto the blue Bush/Quayle campaign sign I picked up at that event for years afterwards.
Despite Quayle's problems, Bush rallied to overtake Dukakis, using the Republican Convention in New Orleans to steal the momentum from the Massachusetts governor. Bush got a nice assist from incumbent President Ronald Reagan, who drew a roar from the crowd when, in his opening-night convention speech, asked his old running mate to "go out there and win one for the Gipper." Three nights later, Bush gave the speech of his life, comparing the "brilliant diversity" of the American community to "a thousand points of light in a broad and peaceful sky." The VP also fired off his own memorable one-liner, telling the enthusiastic crowd in the Louisiana Superdome and those watching on TV, "read my lips, no new taxes."
Bush proved to be a superior candidate to Dukakis in the fall campaign and likely sealed his election night victory with a solid win in the final debate between the two men, an event remembered for Dukakis fumbling a question about the death penalty.
I was excited when Bush prevailed handily on election night, Nov. 8, 1988, and my admiration for him only grew over the course of his presidency and beyond. His most notable successes in the White House came in the area of foreign policy, including his brilliant leadership in the run-up to and through the 1990-91 Gulf War, aka Operation Desert Shield.
I wish he hadn't broken his "no new taxes" promise, a move that fractured the Republican base and helped set the stage for Bush's loss to Clinton in 1992, but I'm not unsympathetic to the fact that in doing so, Bush was doing what he thought was right for the country.
While I admired Bush the president, I admired Bush the person even more. A family man, World War II hero and longtime public servant, Bush was a believer in civility who could find common ground with those on the other side of the political aisle. It says much about his character that he developed friendships with political rivals such as Clinton and Geraldine Ferraro, his opponent when running for re-election as vice president in 1984.
George Herbert Walker Bush served his country with distinction before, during and after his years in the White House. The first president I ever voted for never did anything to make me regret that vote. I was always proud to have supported him, always proud to call him my president. He's gone now, reunited with his soulmate Barbara in a better place, but his life's accomplishments will continue to serve as points of light illuminating his place in American history.