Talladega College will hold its 146th commencement ceremony Saturday, starting at 9 a.m. For those who cannot attend, the event will be livestreamed at talladega.educ/live-events.
In addition to honoring this year's graduates, the college is also set to confer three honorary degrees. The ceremony will also include remarks from College President Dr. Billy Hawkins, Board Chairman Dr. Isaiah Hughley, valedictorian Amber Ellington and a surprise guest, who's identity remains a closely guarded secret as of Thursday afternoon.
The honorary degrees will go to Essye B. Miller (1985), Nikky Finney (1979) and Lodriguez V. Murray.
Ellington, this year's valedictorian, actually completed her course of study online after her entire household, including her grandmother and great-grandmother, contracted COVID-19. She is a biology major who will be graduating summa cum laude.
"My entire family contracted COVID in September," she said. "Fortunately, I was able to take my classes online, but I was so tired it was difficult to focus. My grandmother was too weak to stand, and my great-grandmother had to be hospitalized."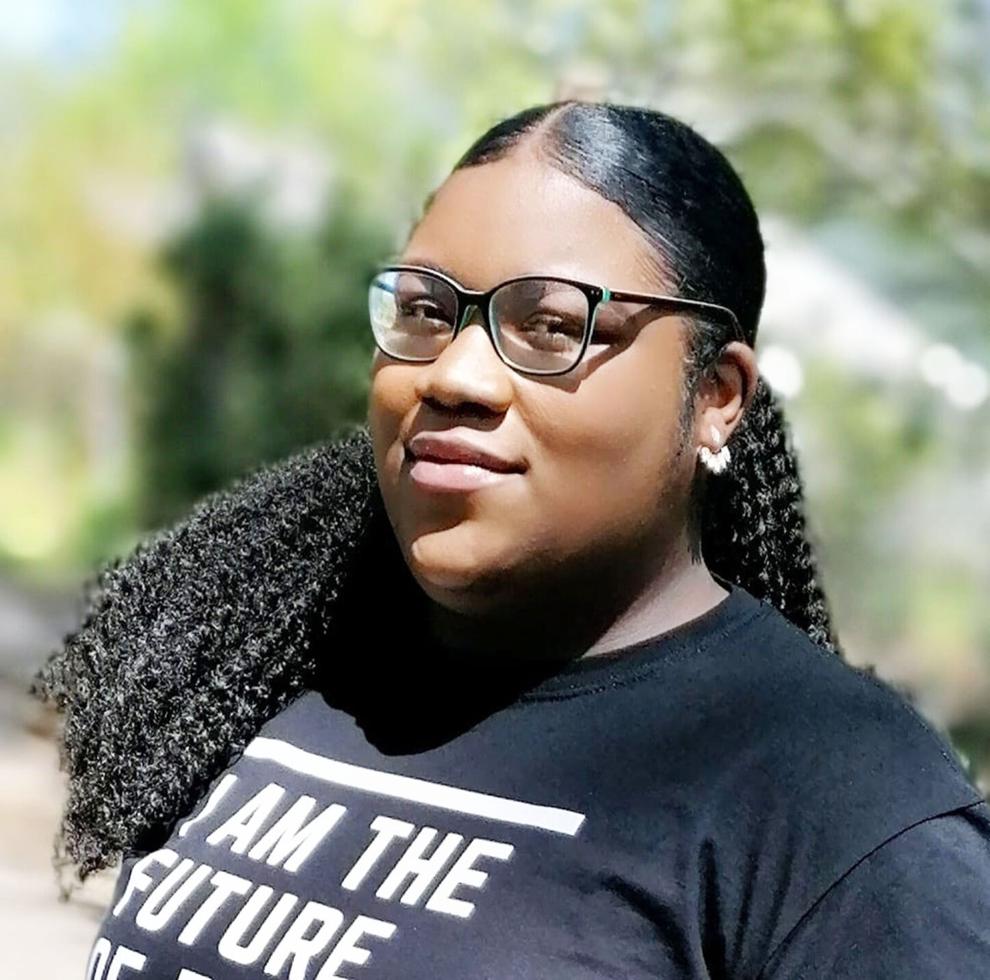 She ended up taking classes online for both semesters of her senior year, which she was "extremely difficult, because I find it much easier to learn in a classroom setting. But I feel grateful and proud of myself for pushing through and completing my degree despite these obstacles."
During the course of her studies this year, she also did extensive research on other coronaviruses related to COVID-19 with Chemistry Department Chair Dr. Pamela N. Brady.
Ellington said she is now preparing for the MCAT and planning to pursue a PhD and an MD simultaneously.
As for the honorary degrees:
—Miller has had at least 35 years of federal and Department of Defense experience. She provides consulting and strategic advisory services focused on national defense issues related to information management, information technology, and cybersecurity, according to a bio provided by the college. During her tenure as principal deputy chief information officer, she served as primary advisor to the Secretary of Defense for information management, information technology, and information assurance.
—Finney holds two endowed chairs at the University of South Carolina, the University Distinguished Professor Chair and the John H. Bennett, Jr. Chair in Creative Writing and Southern Letters, according to her bio. She is the recipient of the Wallace Stevens Award from the Academy of American Poets (2020), the Aiken Taylor Award for Modern American Poetry from the University of the South (2020), the Elizabeth O'Neill Verner Award for the Arts in South Carolina (2016), and the Benjamin Franklin Award for Poetry (2004), and the PEN American Open Book Award (1996). She has authored and edited numerous publications, including "Head Off & Split", winner of the 2011 National Book Award for Poetry. Her newest book, "Love Child's Hotbed of Occasional Poetry", is a finalist for the 2021 Los Angeles Times Book Prize.
—Murray is a tenured executive federal lobbyist based in the District of Columbia, according to his bio. He specializes in representing diverse constituencies to policy and political leaders. He is skilled at procuring federal funding for the organizations he represents, due in part to his working knowledge of federal laws, departments, agencies, and programs. In addition to his ability to procure federal funds, Mr. Murray has proven capability in coordinating successful fundraising events and receptions. He is also the youngest permanent member ever of the UNCF Leadership Team.