An Alpine man is being held in the Talladega County Metro Jail without bond after being arrested for stealing a pickup truck belonging to a Sylacauga City Councilman.
James Lee Gosdin, 60, is charged with theft of property in the first degree, according to a news release from Sylacauga Police Chief Kelley Johnson.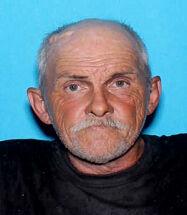 Sylacauga Police responded to a call regarding a stolen vehicle on the 1000 block of North Broadway Avenue Friday, Johnson said. The victim, Councilman Nate Brewer, reported that his blue 1987 Toyota pickup truck was missing from the back parking lot of a business in that area. Johnson declined to identify the business.
"SPD investigators, along with Talladega County Sheriff's Deputies, located the truck on Old Sylacauga Highway, where deputies conducted a traffic stop on it and took Gosdin into custody," Johnson said.
Gosdin was booked into jail Saturday, and still did not have a bond as of Tuesday afternoon, according to jail records.
According to Alabama court records, Gosdin was arrested for possession of methamphetamine and a raft of traffic offenses in April, and was only able to post bond on that case May 20.
Theft of property in the first degree is a class B felony in Alabama, punishable upon conviction by two to 20 years in prison.
Johnson added that anyone with information about a crime in Sylacauga should call the investigation division at 256-401-2464 or the anonymous tip line at 256-249-4716.