Talladega City officials and current and former police personnel gathered Wednesday afternoon to say farewell and good luck to Police Chief Jason Busby, who retired earlier this month.
He was honored with plaques from Mayor Timothy Ragland and interim City Manager Kelsey Gallahar.
His successor, interim Chief John McCoy, said that he and Busby had worked together on second shift early in their careers.
"We had a great time, and we got along with everybody," McCoy said. "As people started to move up the ranks, and onto other shifts and supervisor positions, we all stayed close, almost like a family.
"Now you're moving on, and the family will be different, but it will still be family."
Busby said that during the last few years, he has lost track of how many retirement celebrations he has attended, "only I got used to being on the other side."
"Now the tables are turned," he said. "But retiring was an easy decision and a tough decision for me. I was looking forward to it, but then when I got there, on that first day, when I didn't have to go to work, I kind of didn't know what to do with myself."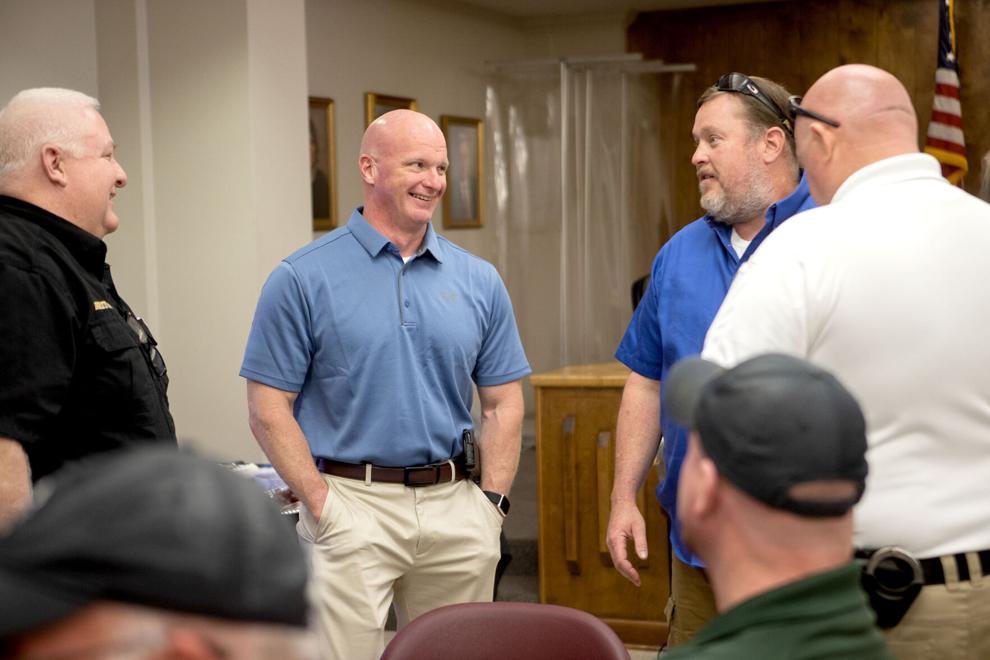 Added Busby: "I've gotten to experience a lot of things that most people don't get to experience, but mostly I've gotten to work with some of the greatest people and made some of the best friends I've ever had."
After the party, Busby said he has not quite decided how to spend his retirement.
"I think I'm just going to take a few months, relax and enjoy life," he said.
Busby's career in law enforcement covers 26 years, with more than 21 of them in Talladega.