Nowadays, watching the grainy, often black and white television images from the first days of the Civil Rights Era, it can be easy to think they come from times long gone by.
But in the grander scheme of things, the civil rights era was not so long ago, and while the titans of the movement are no longer with us, many of the people who helped bring about those changes are still here, and they still have stories to tell.
Cynthia Mitchell Thomas is one of those with a story to tell.
Before graduating from Talladega College, Thomas and two of her friends integrated Clay County High School in her home town of Ashland. Her mother was a school teacher and her stepfather owned a barber shop and a gas station on Alabama 77, coming in from Talladega. Through an aunt, she knew the McNair family of Birmingham, and she said she and Denise McNair had been friends.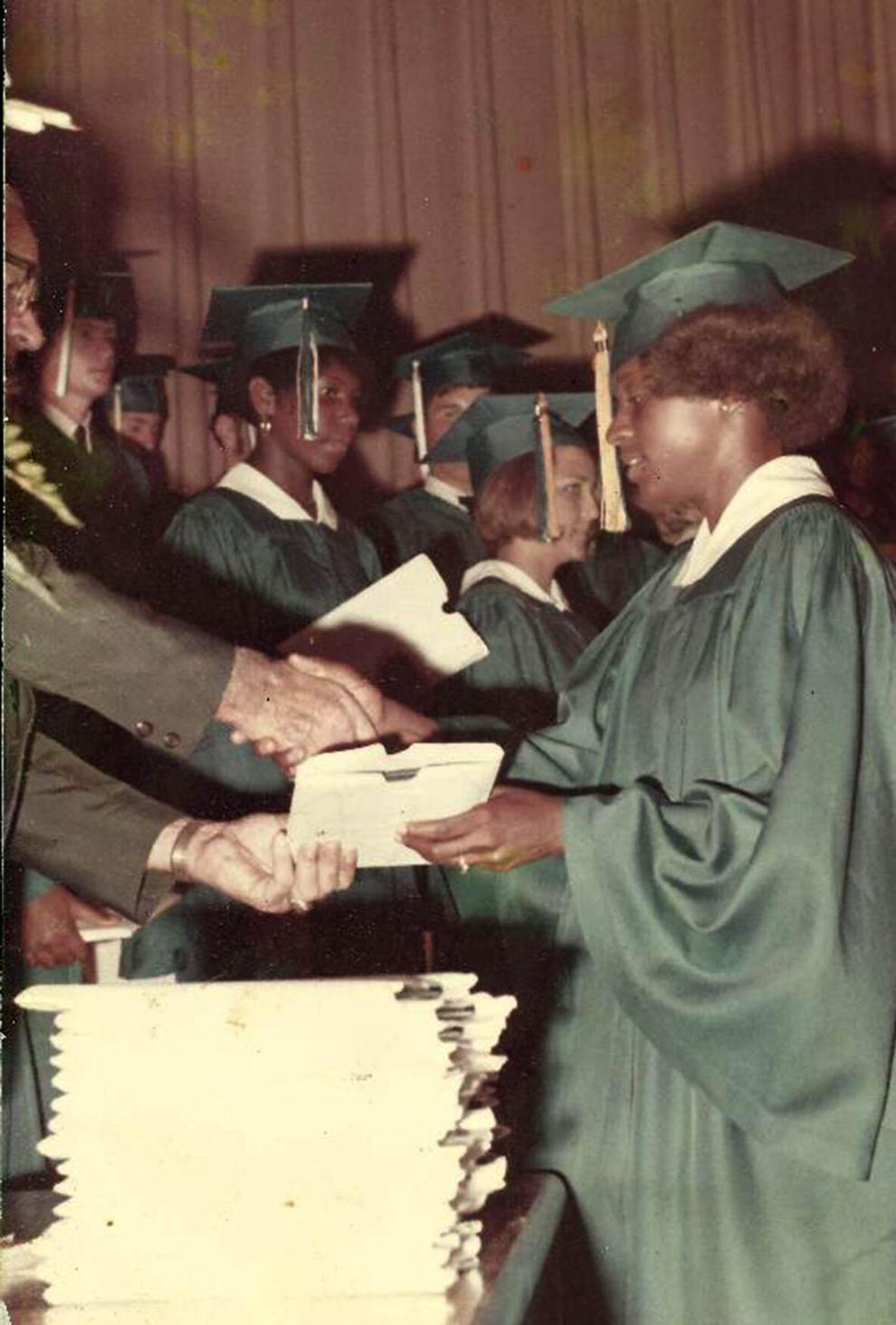 "I would go and stay with my aunt and uncle in the summers, and the McNairs were family friends," she said. "The grown-ups would get together, and we would find ourselves in the back bedroom together."
Denise McNair was killed in the bombing of the 16th Street Baptist Church in September, 1963. She was 11. Thomas had just turned 10 "when I saw my friend's face on TV. We were just sitting around, and her saw her on the news. But that's a different story than the one I want to tell today."
Integrating Ashland schools
Thomas said that in 1965, she, Marvin Wayne Sims and Linda King were the first Black students to integrate the public school system in Ashland.
"We did so on our own," she said.
"The country was in the midst of civil rights struggles and protests," she added. "We had seen and heard so much about how black people were not smart and were inferior to others. We wanted to prove to everyone that we were smart, too. Without any national media attention, the support of any civil rights group, or the protection of the National Guard, we decided to attend Clay County High School in the fall.
"I was in junior high; Linda and Wayne were in high school. Our parents had been threatened with the loss of their jobs and businesses if they escorted us to school. A respected member of the community and a member of our church, Pleasant Grove Methodist Church, volunteered to accompany us to school. We were not able to ride the school bus. We were not able to participate in extracurricular activities as it was too dangerous."
She said their lives were threatened.
"We were called 'nigger,' we were spit on, made fun of, and even watched from our bedroom windows late one night as a cross was burned down the street from our homes," she said. "Most of the students were not very nice to us. However, our teachers were always very kind and fair. They stepped in many times to quiet down the name-calling and laughing when it was our turn to stand before the class to read our papers or respond with our answers to questions.
"I am very grateful to them for their courage as I know it could not have been easy for them as well. We were all great students. I was inducted into the National Beta Club and graduated with honors. We had accomplished our goal, to prove that black children could learn and compete just the same as everybody else."
Clay County Training School
Before 1965, when Thomas was an eighth grader, all three students had attended the Clay County Training School in Lineville. Their experiences there and at Clay County High School were very different.
"At the training school, all the classes were in one building," Thomas said. "From first grade through high school. We didn't have a cafeteria, but there was a pot bellied stove in the library where we could heat up our sandwiches. One of the teachers used to make Sloppy Joes and sell them for a nickel, but my mother told me she better not ever catch me buying one. Anyone, a nickel was a good bit of money to us back then."
Clay County High School at the time was a different story.
"The physical building was just huge," she said. "The junior high classrooms were on the left, and the high school classes on the right. Sims and King were older than me, so they went to the right, and I went to the left by myself. There were just so many people there. I wasn't really intimidated, just an observation. And they had a football field. I really felt kind of numb"
She had wanted to play in the marching band and go out for cheerleader, but both options were considered too dangerous.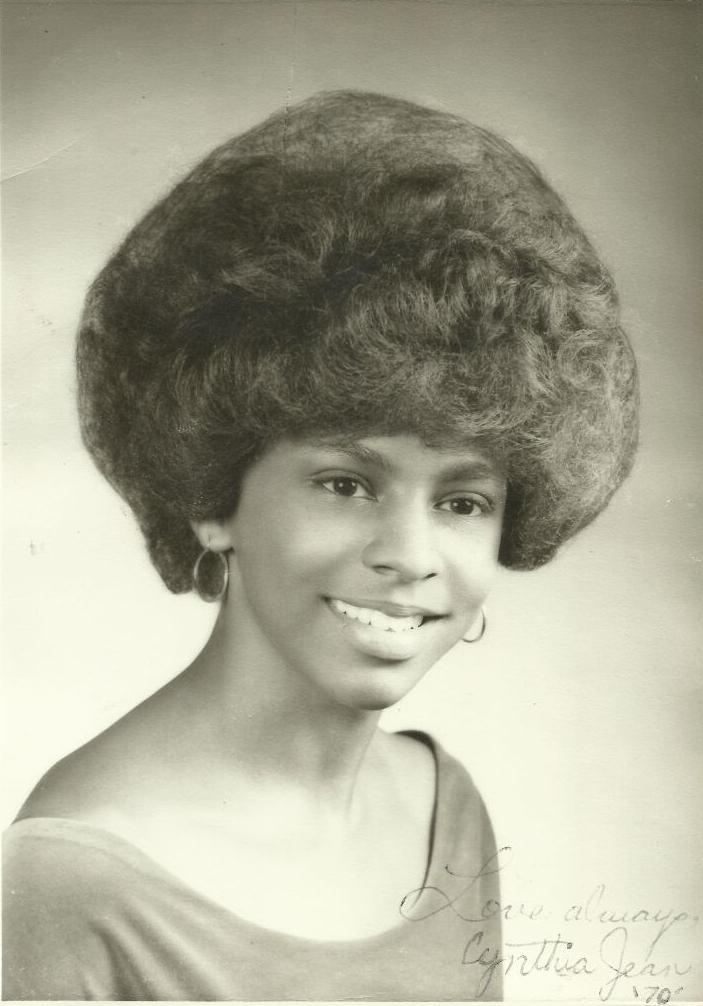 "The people in Clay County may have been more bark than bite, but we couldn't write off someone trying to run us off the road going to or coming home from an away game," she said.
They were also not allowed to ride the bus to or from school. "But the bus would pass us when we walked home, and the kids on it would sometimes throw trash at us as they went by."
Although the three students essentially decided to integrate their school on their own, their parents were involved.
"My mother came from a middle class family in Montgomery and was very vocal and active," she said. "She taught seventh grade English and was the librarian at the training school. Her stepfather was a business owner and her grandfather owned a corner grocery store. King's family owned a dry-cleaning business, and her mother was also a teacher."
All faced threats when their children decided to change schools.
She made it through five years, and graduated with the class of 1970.
"A few years later, integration became mandatory and as the 'colored' schools closed, all children in the county attended Ashland Elementary and Clay County High," she said. "Tensions eased and many kids became friends. They were able to participate in clubs, sports, and other activities just like any other students.
"I was asked if I kept in touch with any of the people I went to high school with, and I have not. Even though things became normal for the other kids, I never forgot how I was treated simply because my skin color was different. I was angry, hurt, and bitter. I did not understand how, in just a few years, I was supposed to forget that I had been treated so badly and was supposed to sign yearbooks, and take prom pictures as if nothing had ever happened.
"No one ever thought to apologize for their behavior. As I matured, I learned to deal with those feelings and move forward with my life working with and embracing people of all colors. We all share this same earth and if we are to continue to survive, we must learn to live together, respect each other, and yes, even love each other in spite of our differences."
Today, the students who would've gone to old Clay County High School are attending the Central High School of Clay County.
"All students can ride the school bus, play sports, participate in the band and other activities with fear or ridicule," she said. "I want them to know that they have those rights and privileges because of those who came before them. There were those who made sacrifices so that they could enjoy the freedoms they have today.
"I hope this will help them take full advantage of their right to have a great education, with people who care about them and support them all in a great place to live. I am proud to have been a part of history in Clay County. Today, as the struggle for human rights continues, I wish all of the citizens of Clay County, and my fellow human beings throughout the State of Alabama, and the world, all the best that life has to offer," she said.
Thomas went on to graduate from Talladega College with a Bachelor's degree in Economics in 1974, then worked as a flight attendant for Eastern Airlines for more than six years and as a caseworker for the Department of Human Services in Georgia for more than 15 years.
"I was married for 37 years," said Thomas, whose husband died in 2013. "I am the mother of five and the grandmother of seven. I spent 15 years as a stay-at-home Mom. I went back to school at the age of 60 and obtained a Master's degree in mental health counseling from Capella University.
"I, at the age of 66, I obtained my certification to teach Zumba. I wrote and published my first book in 2013, 'Remembering Us: A Memoir' that tells the story of the amazing life my husband and I shared. I am retired and spend my time reading, writing, working out with Zumba and yoga, and spending time with my family and friends. I currently reside in a suburb of Atlanta. I am excited to share my experiences with the people of my hometown."
The story of the integration of Clay County High seemed particularly urgent now.
"My sister really encouraged me and motivated me to tell this story, because if you never tell it, history eventually gets lost," she said. "When I'm gone, no one will remember, and it's important to know who helped pay the price for your freedom. We all know the names of Rosa Parks and Dr. Martin Luther King Jr., as we should.
"We've all seen Ruby Bridges (the first child to integrate an all white school in Louisiana in 1960) being escorted by the National Guard. We didn't have any of that. We didn't make the news at the time. We were just little people from a small hometown. We don't have to be famous. We did a small thing that ended up helping a lot of people."