SYLACAUGA — It was a picture perfect evening last week for winners of the 2021 Photography Competition held by Comer Museum and Arts Center in Sylacauga.
The winning entries were displayed among more than 50 entries by 14 photographers, and rosette award ribbons underneath identified first through third place and honorable mentions. Cash prizes were awarded for first through third place.
Ted Vodde of Alabaster won top honors with his black and white photo titled, "Woman of Mystery at the Covered Bridge."
He said he captured the image with his iPhone and used Snapseed, a free app, to bring out the details in the woman's hair and in the wooden beams of the bridge.
"It contrasts the softness of the woman with the hardness of the bridge,'" he said.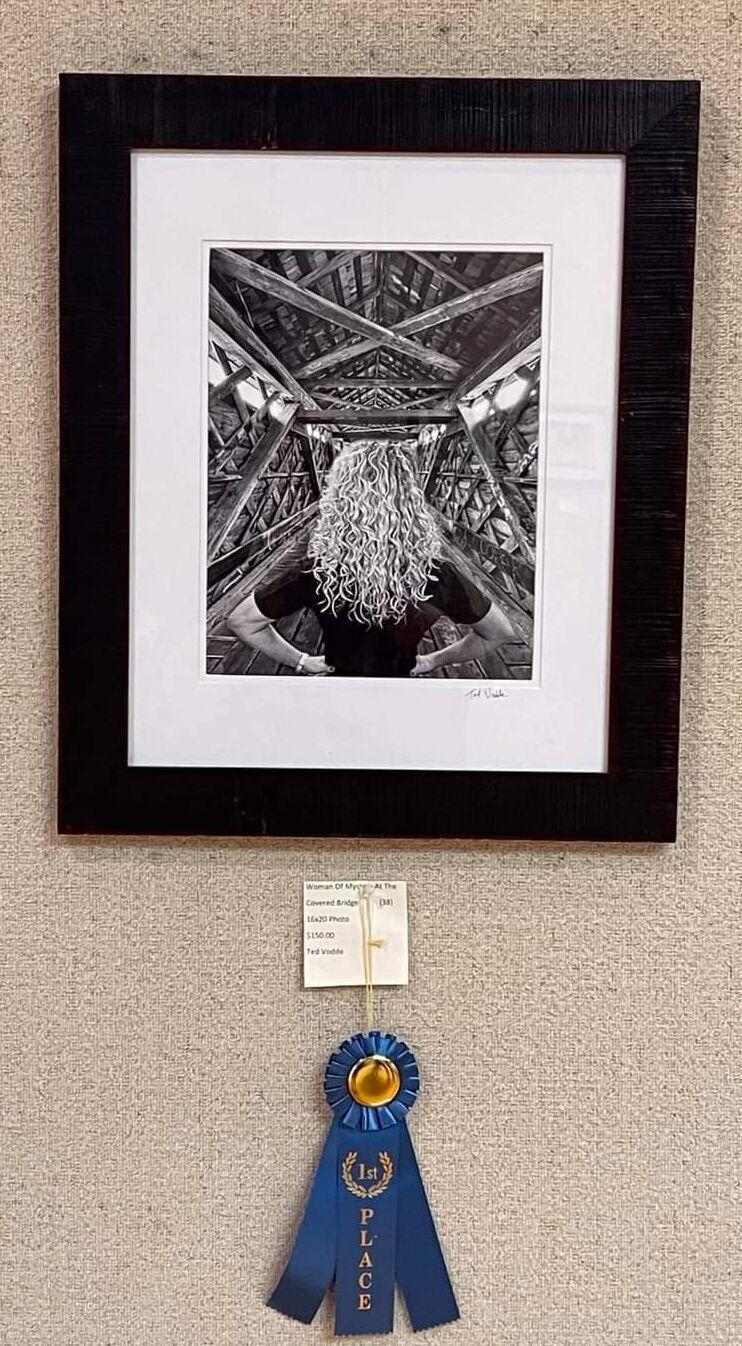 He said the symmetry of the photo goes against the rule of thirds in photography, which is a composition guideline that places the subject in the left or right third of an image, leaving the other two thirds more open. "Rules are made to be broken," he said.
Bob Quarles of Birmingham took second place with a colorful autumn landscape titled, "Fall in the Smokies." He said he was not as tech savvy as the other photographers, and he prefers developing film himself in a darkroom.
Madelyn Carr Bonnet of Columbiana won third place with "Magnolia and Moss at Old Live Oak."
Father and son photographers Mitch and Zach Munroe of Talladega won honorable mentions. Zach's "Nightfall" was taken at Estes Park, Colorado, and captures a sky full of brightly lit stars above hills and trees, and it is reflected in a lake below.
He said the moment was perfect for a photo.
"I wanted to capture this scene because it looks like science to me. Astronomy, for sure. I am a biology major, so I am interested in science," he said.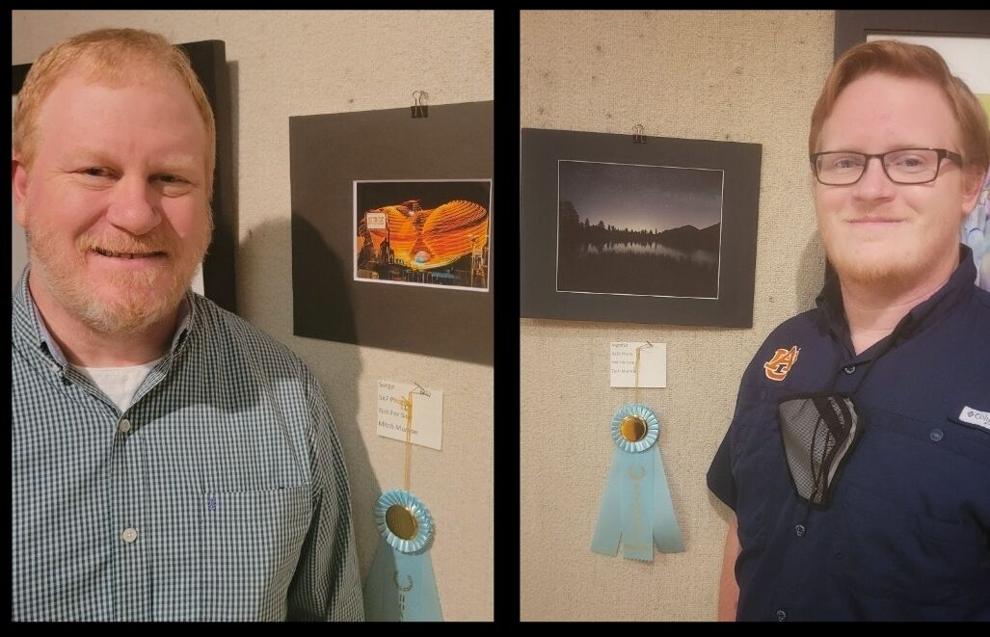 His father, Mitch, said he would take Zach along when he was a small child to photograph the nature trails around Cheaha Mountain and surrounding Talladega Forest.
"He began to take his own photos, and it's something we still enjoy doing together," he said.
He also won honorable mention with a long exposure photo of a carnival ride.
"I really like the bright colors and the way they seem connected," he said.
Comer Museum board members hosted about 40 people during the awards reception. Vice President Missy Turner said the reception and the competition were a success.
"Tonight was the culmination of our photography competition. We did things a little different this year. Instead of choosing three or five judges to choose the winners, we let the photography class at Sylacauga High School come here and judge the entries."
Comer Museum and Art Center holds a monthly reception open to the public and free of charge. The next reception is scheduled for Oct. 21.