When students walk into a classroom on the first day of class, for most it is probably the first time to lay eyes on their instructor. It is a new experience and a new beginning and the anticipation of getting off to a good start and impressing the instructor weighs heavy on some students' minds.
At Central Alabama Community College, there is an instructor students may not know when they walk into his classroom the first time, but by the time the semester is over, he is one they will never forget.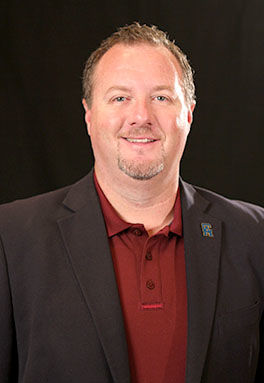 Justin Williams has been an instructor at CACC for several years and enjoys the profession he chose when he graduated with both bachelors and masters degrees from Jacksonville State University and a masters degree in religion from Liberty.
Most instructors focus on one subject as their main discipline. That is not the case with Williams. With his diverse educational background, he teaches World and US History, Political Science, American Government, Survey of Old Testament, Survey of New Testament, History of World Religions, and Music Appreciation at the Talladega Center and Childersburg campus, in both traditional and online settings. Williams said there are a lot of things he enjoys about teaching.
"The day-to-day journey through the courses in the classroom with the students is what I enjoy the most," he said. "Teaching them and challenging them to see the world in different ways."
Justin is passionate about all of the subjects he teaches, but his passion and talents extend far beyond the classroom. Not only is he a phenomenal pianist, he composes music and has composed and arranged for top musical artists.
He is a published composer/arranger/author at the Belwin Division of Alfred Publishing Company and an arranger for more than 40 high school and college marching band halftime shows around the country.
"I was fortunate to have parents who always played music in our home, so I gravitated to it at a young age," he said. "I started playing piano at age 5, and my grandfather taught me to play guitar at age 10. I've always had melodies floating around in my head and started putting them down on paper in high school."  
In 2013, Williams did an orchestral arranging/programming for Kelly Clarkson's Christmas/TV special and most would think that would be one of his biggest accomplishments, but there's one he believes stands out more.
"Having my first original composition, 'October Farwell,' published in 2012 is by far one of my biggest accomplishments," he said. "I wrote it in memory of my grandfather."
Williams enjoys teaching at CACC and believes it is one of the best options for any student looking to get a college degree. He said it's important to be at a college that has the students' success as the priority.
"See yourself as part of that college's community," he said. "All of us here at CACC are genuinely and sincerely committed to student success. Your success means our success. Don't be afraid to ask questions; we are here for you!"
Brett Pritchard is coordinator of Public and High School Relations for Central Alabama Community College.