TALLADEGA — The Talladega Superspeedway is a track where pretty much anybody can win, and that's not a cliché when it comes to this tri-oval.
When Ricky Stenhouse Jr. won the GEICO 500 last year, it marked the 11th time a driver claimed his initial win in NASCAR's highest series at the track.
According to speedway research, the list includes Davey Allison (1987), Ken Schrader (1988), Brian Vickers (2006) and Brad Keselowski (2009). Six drivers claimed their only Cup victory at Talladega: Richard Brickhouse (1969), Dick Brooks (1973), Lennie Pond (1978), Ron Bouchard (1981), Bobby Hillin Jr. (1986) and Phil Parsons (1988).
So, who on the Monster Energy Cup Series still is looking for a win but could pound one out? Let's consider these seven who still are looking to lose the "winless" tag: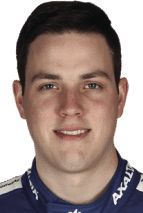 Best finish: Fifth at Bristol in 2018
Noteworthy: Bowman drove full-time on the Cup circuit in 2014 and '15 but struggled both years, finishing 35th and 33rd in the standings. He filled in for Dale Earnhardt Jr. in 10 races in 2016 and fared better, as he placed in the top 10 three times. He won the pole in Phoenix and led 194 laps on his way to a sixth-place finish. This year, he is one of Hendrick Motorsports' four drivers, and in addition to his fifth-place finish at Bristol, he was seventh at Martinsville. He won the pole at Daytona before placing 17th.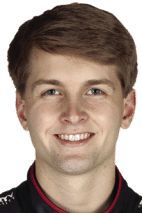 Best finish: 10th at Fort Worth in 2018
Noteworthy: Byron won the Xfinity Series championship last year in his first season on that circuit. In 2016, he raced the Truck Series regularly for the first time and captured seven wins. He is racing in the Cup Series for the first time this year, and if you're looking for a surprise winner, maybe he's it. Byron drives the No. 24 car, which is the same number Jeff Gordon had. He is one of four Hendrick Motorsports drivers, including Jimmie Johnson and two others looking for their first Cup wins (Alex Bowman and Chase Elliott).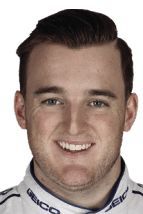 Best finish: 11th at Talladega and Phoenix in 2017
Noteworthy: His older brother, Austin Dillon, won at Daytona this year, so why shouldn't Ty get his chance in Victory Lane, too? He has run two of his best races at Talladega in the past. Last year, in addition to placing 11th in the fall race, he was 13th in the spring. Ty and his wife, Haley, welcomed a baby girl into the world in November, and Ty told NASCAR.com that being a new dad has helped improve his racing mindset. Austin and Ty Dillon are grandsons of racing legend Richard Childress.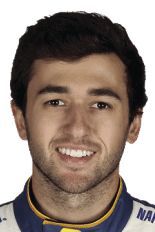 Best finish: Second eight times, including Michigan three times
Noteworthy: Are you surprised he's on this list of drivers who haven't won a Cup race yet? We sure are. A Hendrick Motorsports driver, Elliott finished second five times last year and was fifth in the final Cup standings. Only in his third year as a full-time Cup driver, he seems overdue for a victory. His best finish at Talladega was fifth in 2016 when he won the pole in the spring race. Wrecks took him out of both races last year.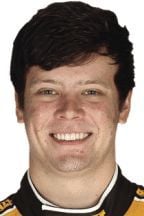 Best finish: Second at Bristol in 2017
Noteworthy: Jones isn't a stranger to winning. He has seven Truck Series wins and nine on the Xfinity Series. He has 18 top 10 finishes in Cup races and nearly pulled in a victory last year at Bristol when he won the pole and led 260 laps. He swapped the lead three times with Kyle Busch in the last 139 laps, but in the end, Busch got the win. He finished 33rd and 36th last year at the two Talladega races.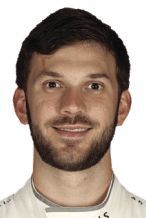 Best finish: Third at Watkins Glen in 2017
Noteworthy: Suarez won the Xfinity championship in 2016 when he finished first in three races and made the top five 19 times. Last year in his first season as a full-time Cup driver, he was 20th in the final standings. He was 15th in the Talladega fall race. Suarez is one of four drivers on the Joe Gibbs team, including Jones, Kyle Busch and Denny Hamlin. A victory would make Suarez the first Mexican-born driver to win a Cup race.
Darrell "Bubba" Wallace Jr.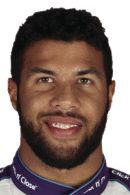 Best finish: Second at Daytona in 2018
Noteworthy: Much of Wallace's experience has come in the Xfinity Series where he finished in the top 10 in 35 of 85 career races. He filled in for Aric Almirola in four Cup races last year, and during the off-season, Richard Petty introduced Wallace as his team's new full-time driver of the No. 43 car. He is the first African-American driver to compete full-time on the Cup series since Wendell Scott in 1971. Wallace delivered a second-place finish at the Daytona 500 and also was eighth in Fort Worth.