We can pronounce Alex Bowman as the video game king of Talladega.
Bowman managed to avoid virtual wrecks and family members running off with the television remote to win today's GEICO 70 at a virtual-reality Talladega Superspeedway. This was the fifth iRacing Pro Invitational Series event since the NASCAR Cup Series was suspended in March.
Bowman had finished sixth, fifth, 14th and 22nd in the four previous events.
"I'm just surprised that we won an iRace," Bowman said in a teleconference with reporters. "Some of those guys are good. … Some of those guys take it way more serious than I do."
Bowman has joked that he isn't always the person managing his iRacing rig.
"It was me or the dog," he joked afterward. "I'll leave it up to your imagination which was driving."
In a two-lap overtime period, Bowman nearly ran out of virtual gas. He said he wouldn't have been able to run another overtime period.
He allowed Ty Dillon to have the bottom lane, while he took the top, which he thought would have less chance of a problem. Dillon eventually wrecked and spun off the track. In iRacing, that doesn't always draw a caution flag, and it didn't in this situation. Bowman then raced to the win.
"I guess it was right place, right time," Bowman said.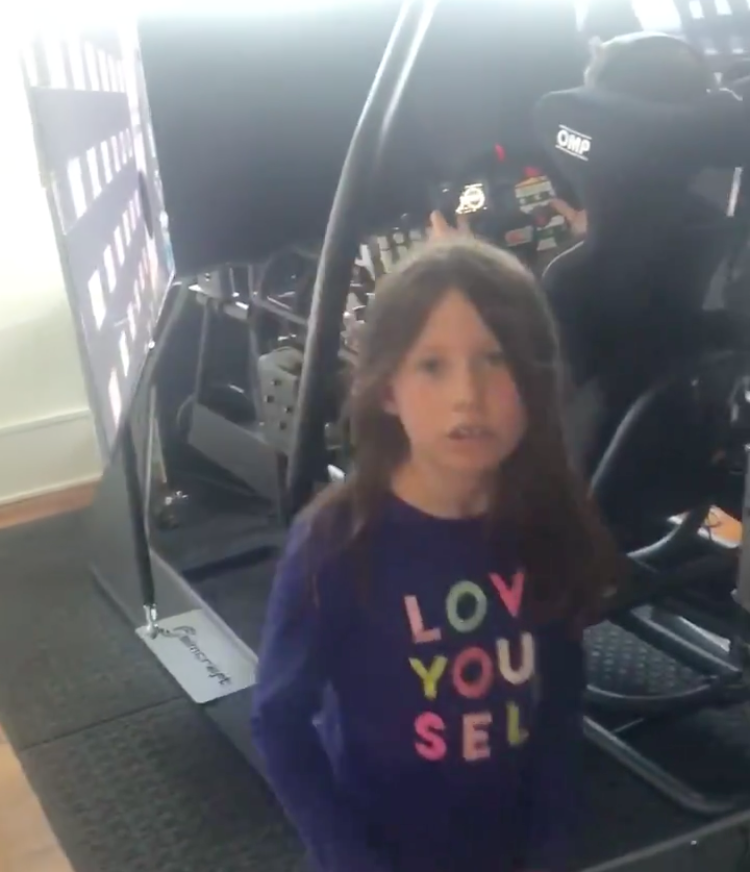 Denny Hamlin, the winner of the first iRacing event at virtual Miami-Homestead, was last this time at 39th place. In a Twitter post, he said his daughter got hold of the remote, hit the power button, and shut off the screen, causing him to wreck.
"I'm mad. I'm (ticked) off," Hamlin said with pretend outrage on a video posted on Twitter. "But they're just kids."
A video posted by Hamlin shows his daughter coming into the room where Hamlin was racing while carrying a TV remote and trying to ask about go-karts. He waves her off, and a second or two after that, his screen shut off.
"Hey, my screen just went black," he said.
"Uh, oh," his daughter said, while walking out.
Hamlin added later, "That's something you just don't hear every day."
Jeff Gordon, making his iRacing debut, was 38th. In a wreck early in the race, caused by Ricky Stenhouse Jr. and Austin Dillon, Gordon's virtual car flipped several times and got stuck in the catch fence.
In iRacing, however, drivers can get one full reset. So, after a wreck like Gordon's, his car was placed in pit row, and he was able to rejoin the action.
"So glad to know they're all OK," FOX television broadcaster and former NASCAR driver Michael Waltrip said with sarcasm in today's broadcast.
Drivers who are top NASCAR racers are finding that success in real life doesn't always translate to iRacing success — Clint Bowyer was 33rd and Joey Logano was 36th.
Asked in today's teleconference if iRacing might become a larger part of drivers' preparation for real races, Bowman laughed and said, "Man, I don't know about that."