For the thousands of race fans who witnessed it, the moment will be forever frozen in time.
A blowout. A huge crosswind. And suddenly Bobby Allison was floating spoiler over front grill toward the chain-link catch fence, the flagman's stand and a grandstand full of fans in the Talladega Superspeedway tri-oval. When his car came to rest sideways on the track directly in front of oncoming traffic, it had taken out more than 300 feet of the safety barrier, but miraculously not the driver or any spectators.
For many observers, May 3, 1987, was the day NASCAR changed direction and headed down a path that, for better or worse depending on your point of view, has brought the sport to where it is today. For the Allisons, it is simply one in a series of momentous events that have indelibly stamped their names on 2.66 miles of asphalt and concrete rising up from the Alabama countryside.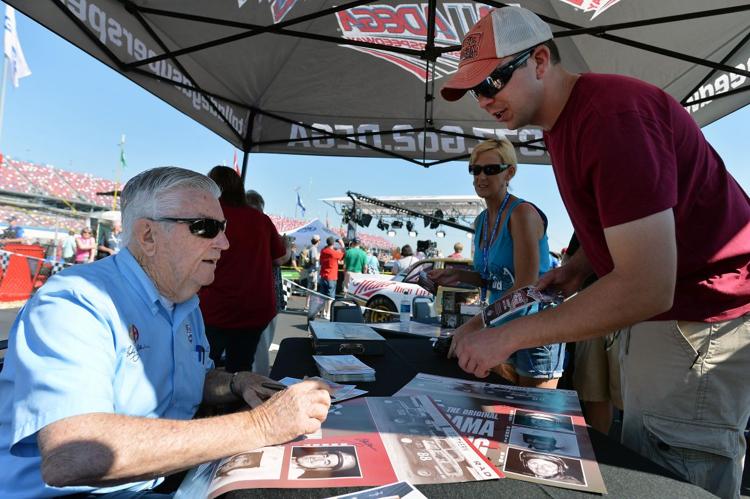 In truth, no other track in NASCAR is as synonymous with one racing family as Talladega Superspeedway is with the Allisons. In fact, to ponder the legacy of one is to relive the history of the other and vice versa.
As Talladega Superspeedway celebrates its golden anniversary, thankfully Donnie and Bobby are here to celebrate as well and to witness firsthand the incredible transformation that has taken place in and around the track. They are also here to remember as they always do when they come to a place that for them and their extended racing clans is hallowed ground.
Over the span of 50 years, Talladega Superspeedway has been incredibly generous to the Allisons and incredibly cruel as well.
It gave Bobby three of his 84 career wins and Donnie two of his 10 career victories. It allowed the brothers to sweep the 1971 races, and Donnie to finish first to Bobby's second in his victory — a point of great pride for the younger brother.
It permitted Bobby the thrill of seeing his sons, Davey and Clifford, both drive its high banks and Donnie to coach his grandson, Justin, on its nuances before a 2014 ARCA Series race.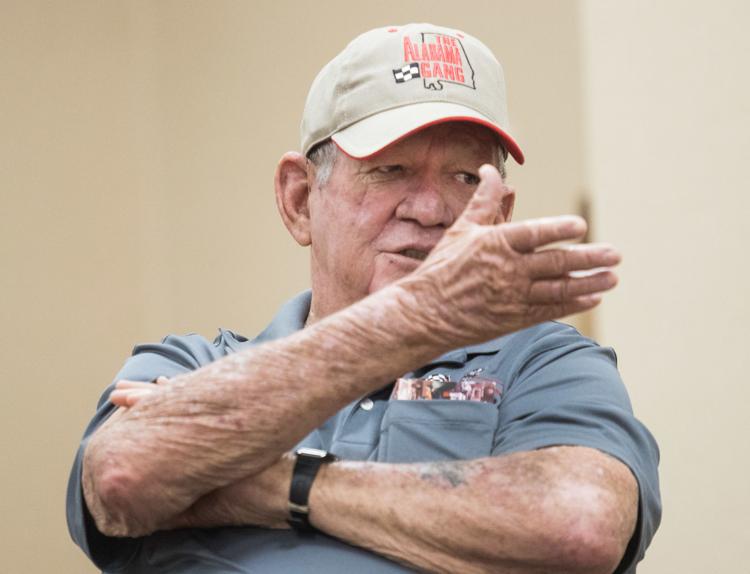 It provided Davey the backdrop for a storybook finish that same May day his dad took his tumble as he went to Victory Lane for the first time in his career. He posted two more wins before he was done. And it took his life in mid-July 1993, the rotor blades of a roaring helicopter digging into the Alabama mud in a struggle the pilot would not win.
For the Allisons, Talladega Superspeedway has been a place of happiness, heartache, blood, sweat and tears. A place of joy and sadness. A place to call home.
Even now, Donnie tells anyone who asks that he "lives in North Carolina, but Alabama is home" and that the Talladega Superspeedway will always be their "home track."
The Allisons were fortunate when they moved to Alabama and began racing in the early 1960s that a racing community and a state adopted them as native sons and still revel in their racing exploits to this day. That same racing community, state and the Talladega Superspeedway were equally fortunate that the Allisons adopted them as well and have taken so much pride in being the "Alabama Gang" and all that has gone with it over the decades.
When "Big Bill" France was cutting the pieces of fabric for his extraordinary new Talladega racetrack in the late 1960s, he probably didn't foresee that those with the names Donnie and Bobby Allison on them would become so tightly sewn into the legend and lore of his new facility. But everyone who knew him says he was a visionary so maybe he did see that on this day, 50 years later, Talladega and the Allisons would mean virtually the same thing.
The Talladega Superspeedway and the Allisons has a sweet ring to it. It always has and always will for legions of race fans — from their short track to their superspeedway days — who have seen the Allisons, heard them and touched them in some way over the years.
But the guess here is that the truest test of the lasting impression they have made on this track is that in another 50 years, when Talladega Superspeedway is celebrating its 100th anniversary, the Allisons will still be thought of as racing royalty by Talladega fans as much then as they are today, and that is how it should be.
Jimmy Creed is a former sports editor of The Star and the author of the book "Donnie Allison: As I Recall." He is currently the host of the daily Sports Blast sports talk show on Alabama 100.7 WCKF in Ashland.