The outdoors has been a major part in the life of Mandy Pearson, 28 of Delta. She grew up in family that lived the outdoor lifestyle.
Pearson also learned about various outdoor activities through the Girl Scouts. Her family has been involved in scouting for more than 60 years.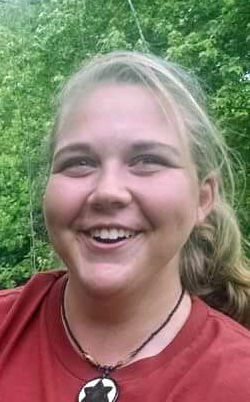 Pearson enjoys hiking, kayaking, and discovering clues left behind by animals. Anyone talking with Pearson instantly can sense her passion for the outdoors. She loves a little bit of everything in the outdoors. Pearson said she has a great outdoor job as the Naturalist for Cheaha State Park.
According to Pearson, the best part of her job is fostering a love of the outdoors with people. She also encourages stewardship for the outdoors. She uses many objects from nature and animals to tell a story and teach others about what goes on in the outdoors. She recently found a deer bone that had been taken by coyotes and rodents had been gnawing. Pearson said she can use the bone to tell about three different animals.
Pearson has hiked around Alabama and in the Smoky Mountains. But, she said nothing compares to the beauty of home. And she mentioned Alabama does have it all. One of the reasons she accepted the job at Cheaha State Park because it is the best place.
One of Pearson's favorite outdoor activities is paddle-camping — heading down a creek or river with friends and camp at pull-outs along the way. Pearson prefers hammock camping where she can lie back and watch the stars.
Pearson said with kayaking and camping you get to see life in a different way.
Sometimes the animals will try to cause some trouble. On one particular trip, three different snakes tried to climb in her kayak. On another trip, two otters were fighting under the canopy, an owl was clashing around, a deer came in to camp and a raccoon killed something nearby.
Pearson loves recreation in the outdoors. It is a way to re-create yourself according to Pearson. The best part is seeing the beautiful creation.
A dream trip for Pearson would be to Alaska for kayaking, hiking and camping. She said there is nothing like the untamed and natural beauty along with the various types of wildlife.
Editor's note: Periodically we will feature a person who loves and lives the outdoors as the Outdoors Person of the Week, whether it is fishing, hunting, hiking, camping or anything related to outdoors. If you would like to nominate someone for Outdoors Person of the Week, shoot me an email at charjohn@cableone.net. Please include the person's contact information.