The outdoors has always been important to Kimberly Murray, 44, of Golden Springs. She learned about the outdoors from her parents growing up near Cleveland, Ohio. Murray and her family enjoyed hiking, camping, backpacking and snow skiing.
There were several ski resorts around the Cleveland area. Murray would ski with her parents. Her dad was also on the ski patrol. In college at Ohio State, she was a member of the snow ski club. Murray said she likes to ski on powder snow. She and her family enjoys skiing out west around Lake Tahoe and Steamboat Springs, Colo.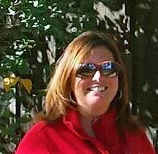 Each year in November, Murray, and her family head to Amicalola State Park in Georgia for camping and hike at the apple and pumpkin festival. During the spring, her family members from Ohio and New Jersey meet at the Great Smoky Mountain National Park for waterfall hikes.
While growing up around Cleveland, Murray and her family would camp out in the winter months in western Pennsylvania. Usually, it was an overnight trip. She remembers how bright the stars were in the winter sky. In July, Murray likes to visit Yellowstone park and camp at Yellowstone Lake. She said the stars there at night are beautiful. And the night temperatures can dip to about 38 degrees.
Murray has a passion for science and environmental education. She earned her degree in Wildlife Management from Ohio State. In 1996, she made the move to Alabama and taught some at the YMCA Camp Cosby on Logan Martin Lake. Later, she earned a second degree in education from Jacksonville State University.
In 2005, she began teaching the fourth and fifth grades at Munford Elementary. A few years later Murray became the school's science resource teacher. She gets to use both degrees teaching and encouraging kids to get outdoors. Murray is involved with various research projects and works with school partners like the US Forest Service.
A dream trip for Murray would be to teach environmental education for a summer at Virgin Islands Environmental Resource Station on St. Johns, Virgin Islands. She said she would be willing to live in a tent while on the island for the opportunity to teach there.
Editor's note: Periodically we will feature a person who loves and lives the outdoors as the Outdoors Person of the Week, whether it is fishing, hunting, hiking, camping or anything related to outdoors. If you would like to nominate someone for Outdoors Person of the Week, shoot me an email at charjohn@cableone.net. Please include the person's contact information.