Growing up on a farm in northern Talladega County, Bob Phillips, 58, of Lincoln learned to hunt. His dad taught him to hunt rabbit and squirrels. He started out with a .22 rifle and progressed to a .410 shotgun. Phillips said there weren't many deer during that time around his place.
He began hunting deer when he was 14. He bagged his first deer at 16 with a shotgun using No. 1 buckshot. It was a spike, and he was proud to have gotten it.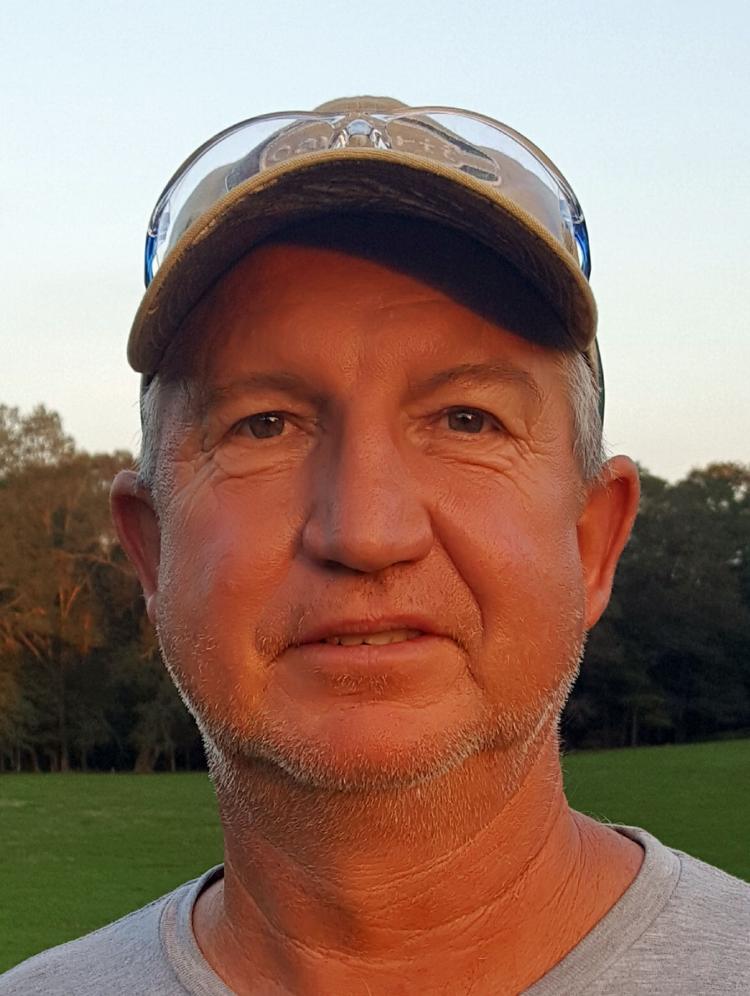 Phillips enjoys the peacefulness of the outdoors. He is comfortable and relaxed when in the outdoors. To him, it is natural being outside. For Phillips, it's not about always shooting something, but rather the experience of being outdoors. No matter what happens, the therapy has been applied. He said there is never a bad day outdoors.
Phillips began bow hunting deer when he was 40. He said he wanted to get in the woods early for a chance at a deer before the other hunters got in there. It was Phillips' nephew who helped him set up his first bow, a Bear, Whitetail II. By bow hunting deer, Phillips would begin his scouting in August or September.
Another thing Phillips and his wife enjoy doing is making trails through their hunting property. These are low impact trails. He said they use clippers and small saws to trim back brush and limbs. The trails are just visible enough to walk them at night. Phillips likes building natural blinds using old logs and brush. Sometimes he may fashion a natural top over the blind.
Phillips enjoys camping out under the stars. No tent or cover, just a hammock stretched up between two trees. He likes to pick a night when the weather will be good. He said as the weather cools he likes to hear the acorns dropping.
When temperature starts to get around 50 degrees, Phillips said he will take along a sleeping bag. But he is still in the hammock. He mentioned that this time of year with the leaves on the trees, there won't be any dew falling on you.
Phillips hasn't fished much in the past few years. He has enjoyed jug fishing for catfish and crappie fishing. He said crappie fishing was usually at the top of his list.
If you want to learn anything about the outdoors, Phillips is the man to ask, especially turkey hunting. There hasn't been too many seasons when Phillips didn't fill his limit of turkeys. He said if you hear a sound in the woods, and you don't recognize it, the sound came from either a turkey or crow. Phillips said turkey hunting is like a game of chess. You have to move around to get in position for the turkey.
The outdoors is a big part of Phillips' life. And there is nothing he enjoys more than sharing and teaching youth about hunting and the outdoors. In recent years, Phillips has helped 16 kids bag their first deer, and these youths did it with their dad or granddad along on the hunt. Phillips said God has given him a platform to introduce kids to the outdoors.
A dream trip for Phillips would be to head to Montana and hunt big bull elk with his rifle. However, he said he is more comfortable hunting in Talladega. It has the best dirt in the world.
Editor's note: Periodically, we will feature a person who loves and lives the outdoors as the Outdoors Person of the Week, whether it is fishing, hunting, hiking, camping or anything related to outdoors. If you would like to nominate someone for Outdoors Person of the Week, shoot me an email at charjohn@cableone.net. Please include the person's contact information.