BIRMINGHAM — Who doesn't love a good story about redemption, even if the team or person in question doesn't really need to be redeemed?
Spring Garden's girls basketball team has won enough big games over a long enough period of time that what happened in one state championship contest won't affect how anybody views the program.
Those Spring Garden girls know how to win, and they've done it a lot more than most. Enough said.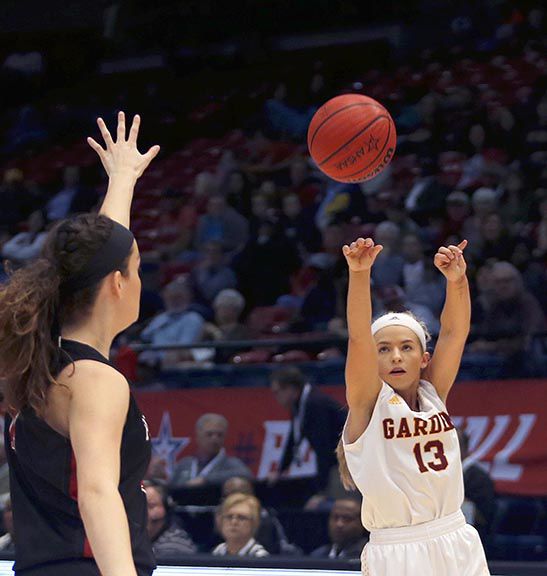 Even so, losing last year's state championship game hurt. Especially the way it happened.
If you've followed the team at all this season, you know the story already. Controversial foul call. The other team, R.A. Hubbard, got to shoot free throws with no time left. The shooter made one, and Spring Garden was left holding the state runner-up trophy.
After that loss to R.A. Hubbard, guard Payton McGinnis promised that she and her teammates would be back. They returned to the state title game Thursday and beat Phillips 52-38 to finish a year-long run to redemption.
That they remained focused for all those days on this one goal — and then achieved it — is perhaps the most impressive accomplishment of this high school basketball season, regardless of gender or classification.
They're high school students with a school life, a family life and a social life. And as quality athletes at a small school, many of them play more than just basketball. That's a pretty full schedule with little time to dwell on keeping a promise.
It would've been easy to let a pledge made in March slide as the calendar turned to summer, then fall, then winter and then March again.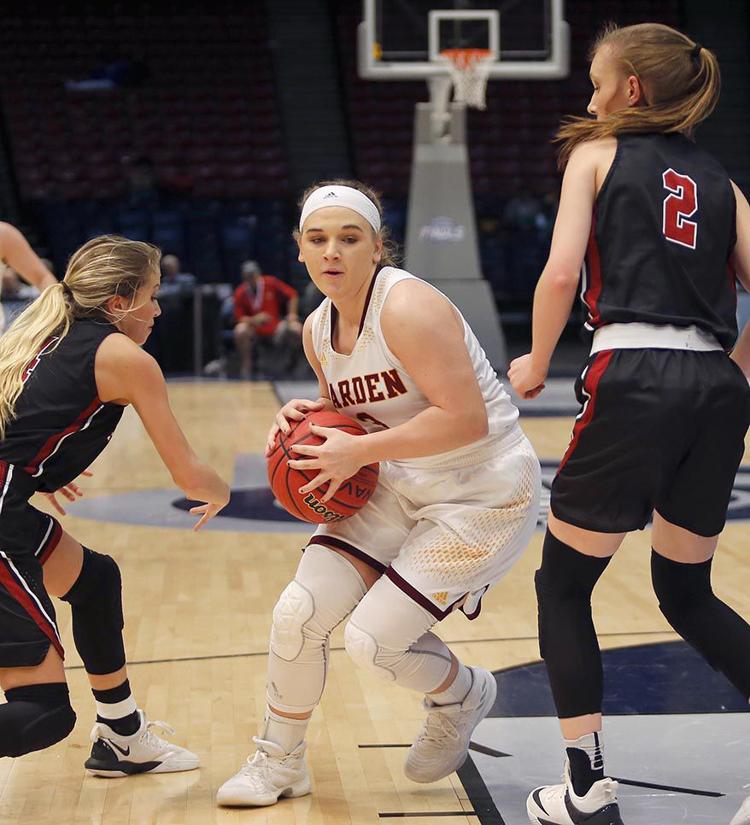 One of the team's seniors, Kerstin Bryant, a calm and determined leader during the postseason, said that whenever the players needed a reminder of why they were working so hard, they would break out the video of last year's game.
That couldn't have been easy. Heck, their head coach, Ricky Austin, says he still hasn't watched the tape of last year's loss. He watched the last play when he got home from Birmingham last year but hasn't brought himself to sit down and view the whole thing.
At the very least, it's hard to doubt that McGinnis ever forgot her promise. After the win over Phillips, McGinnis mentioned the loss as 364 days ago. Checking the date from last year, low and behold McGinnis is right — Thursday's win came 364 days after the loss to R.A. Hubbard.
Meanwhile, the players heard often how their community believed they would make it back to the Final Four. That confidence is a wonderful thing, but it's a bit of pressure, too.
Still, they embraced those expectations. Austin said Thursday they wanted only to win that last game. Anything less would be unsatisfying. Coming so close last year burned that desire into them, and they never forgot.
After each game at the Final Four, the winning coach and two or three players are summoned to a postgame news conference.
After Spring Garden beat Phillips, organizers asked Austin to bring McGinnis, Tiyonna Rogers (the tournament MVP) and Macy Reedy (an all-tournament selection) to the news conference.
Although junior A.J. Broome wasn't called, Austin took her along anyway. She had a fine game Thursday with 10 points, five rebounds and four assists, but Austin wanted her there for more than her performance against Phillips.
She was the one who was called for that foul at the end of last year's game. (For what it's worth, I was there and saw the play, and I think the official made a mistake.)
Austin grew emotional while talking about her. At one point, "Coach Rat" — the coach and father figure to his players — had to stop for a few moments and gather himself.
"She carried that loss," he said, choking up. "She carried it all year."
Today, count Broome redeemed. Count Spring Garden's girls basketball team redeemed.
Not that they needed to prove anything. Except maybe to themselves.