Bob Kennamer, just a Jacksonville State freshman in 1955, couldn't believe the luck he and friends found when they encountered Don Salls on a football Saturday in East Tennessee.
A future influential trustee, Kennamer had driven with friends to see the Gamecocks play. Salls, in the second season of his second stay as JSU's winningest head coach, rewarded them.
"We were sitting around talking to the players before the game," Kennamer said. "They got ready to go in, and Coach says, 'Well, you guys, some of you get the medicine box there, and somebody get the water bucket, and you all just go in with us, and you won't have to buy a ticket.'"
A rush of remembrances follows news of Salls' passing Saturday, telling of the man who made football matter at JSU through force of his intelligence, tirelessly positive outlook and tireless work.
His 95 victories from 1946-52 and 1954-64 stand as the school record, and only Don Salls could pass Don Salls. The man who penned the book, "Live and Love to Be 100: 161 Natural Ways to Reverse the Aging Process and Live a Longer, More Vital Life," died at 101.
His funeral is set for Jan. 20 at 3 p.m. at St. Francis Catholic Church in Tuscaloosa, with viewing between 1:30 and 3 p.m.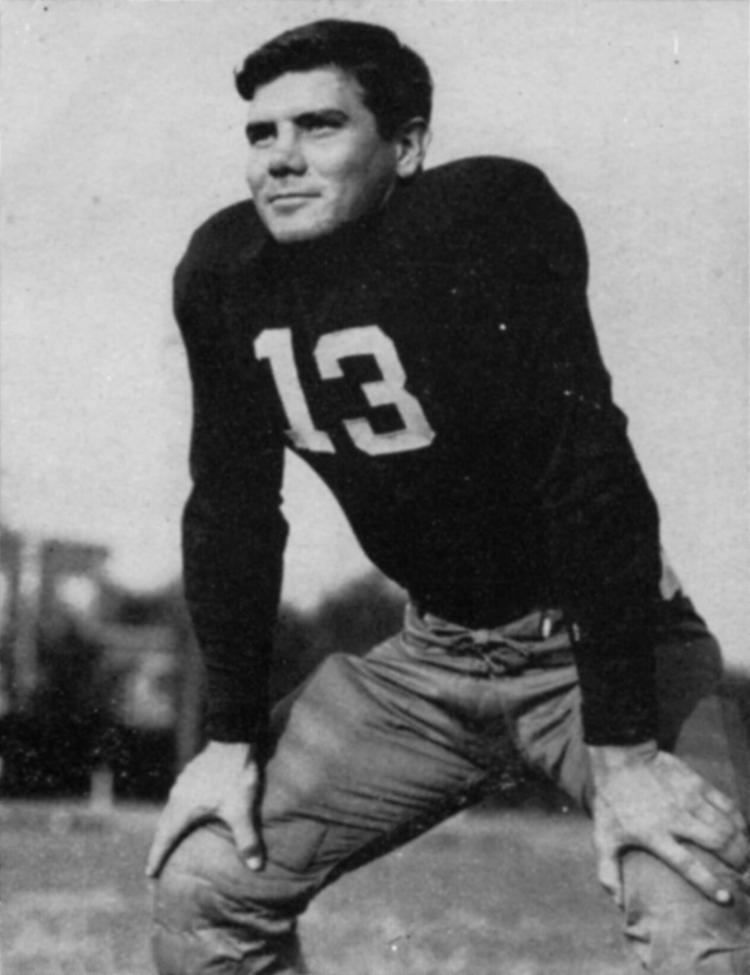 Daughter Donna Salls Rankin said she and her siblings plan a celebration of their dad's life at JSU, tentatively targeted for spring with hopes for an ebb in the COVID-19 pandemic.
Salls' well-lived life saw him earn a Purple Heart while serving with the U.S. Army in World War II. He suffered a broken back and gunshot wound to the hand while fighting in France.
He developed a program of isometric exercise in 1962 and taught it to millions around the country.
Born in Trenton, N.J., and raised in White Plains, N.Y., Salls played linebacker and fullback under Frank Thomas at Alabama, helping the Crimson Tide win its 1941 national championship. He was captain of the 1942 Orange Bowl team.
His sports exploits from high school through college coaching led him to selection in five halls of fame, including the Calhoun County and Alabama Sports halls.
His death has drawn reaction from the Bryant Museum to JSU, where he took over a program that practiced on a high-school field. Today, JSU plays in a 24,000-seat stadium, with credits including a Division II national title and runner-up finishes in Division II and the Football Championship Subdivision.
"He's the reason that Gamecock football is what it is today," said Greg Seitz, JSU's athletics director and longtime sports information director before that.
To get an idea why Salls succeeded throughout his long and productive life, it helps to know his outlook toward the end.
He suffered a bout with COVID-19 this year, Donna said. He recovered, but she believes ranging effects from the virus contributed to his death.
"I asked dad when he was flat on his back in the hospital with COVID, I said, 'Dad, how are you?'" Donna said. "He said, 'hunky dory.' That's just dad.
"It could be in the middle of a rainstorm, and he'd say, 'Look, I see a clear sky,' That's just the way he was."
Salls' positivity came partly from what Donna described as "deeply religious" values that came from his Catholic upbringing. His life's creed was "Love the Lord, love family and love life."
His positivity and kindness won a Catholic boy from New York easy acceptance in the Baptist-dominated South. Retired 40-year JSU trainer Jim Skidmore noted the absence of Salls' critics.
"For a football coach, I don't know that I ever heard anyone make bad comments about Coach Salls," Skidmore said.
Even Salls' family wondered how he remained so optimistic. They asked him, and he said it started in the darkest moments of his life.
"He said, 'Well, it was from the foxholes of France,'" Donna said. "'If the Lord got me out of there, I was always going to honor him and see the positive side of life.'"
Salls found ways to reach across realities.
Donna, his firstborn child, was born while he served overseas. Still, he got a letter to his first wife, Margaret, by the day Donna was born.
"It said, 'On this day, you will give birth to a baby girl, and she will weigh,' and he guessed my weight exactly, 'and she will be named Donna Margaret Salls'," Donna said. "He was exactly right on all counts."
Salls enjoyed outdoor activities, with a particular love for beaches and the ocean.
He loved to dance, a life enhancer he learned from his mother and sister when he was young. Well, they tried to teach him, Donna said, but he joked that time in New York City honed his rhythm.
He dabbled in various art forms, including painting, charcoal drawings and wood burning. His children sent sketch pads, adult coloring books, crayons and pencils to his assisted-living facility.
Three days before Salls died, he sang Willie Nelson's "Blue Skies" to Donna. Salls didn't need much inspiration to sing. On this occasion, all it took was seeing a clear sky behind his daughter during a Facetime conversation.
"I was outside walking, and the sky was just blue in the background," Donna said. "He said, 'I see Donna's in blue skies,' and he started singing that song."
With Salls' outlook and obvious gift of insight for personal health, it's not hard to see why he outlived most of his players.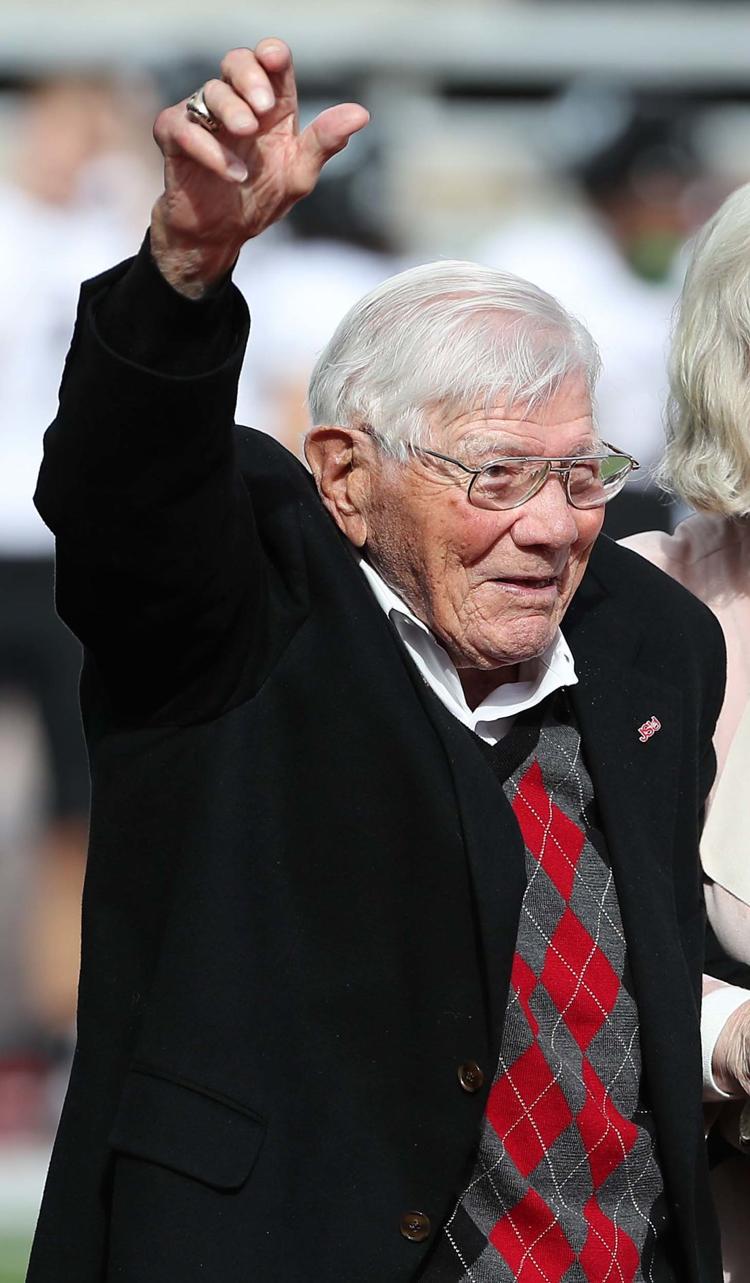 They were, however, a part of his life.
"He was like a father to them, even though some of them were his age or even older," Donna said. "They were just always at our house. Our house was just like an open door.
"I can remember thinking what it would be like, if there was no one in the house, because there was always somebody there. I thought, 'It would be awful lonesome in a house with not so many people in it.'"
Salls' coaching style traced back to the positions he played. He liked physical football.
He wanted tough running backs. As the story goes, he tested prospects in special tryouts against lineman "Bull" Bailey, who played on the 1955 team. They had to outrun him then try to run through him.
Of course, Salls appreciated a good fullback. It was his favorite offensive weapon.
"He used the fullback a lot, because he usually recruited big, strong fullbacks," said Kennamer, who served as a trustee from 1980-2006. "A lot of times, we'd be playing against smaller players, and he'd just run them over with that fullback until they didn't want to hit him anymore."
Salls also valued defense. The 1947 team led the nation in rushing defense, allowing 494 yards, which stands as a JSU record.
Defense was the story with his 1955 Refrigerator Bowl team. Those Gamecocks went 10-1 with seven shutouts, six in their first six games.
The defense's string of shutouts became a rallying point on campus.
"We would get together and listen to the games, when they were on the road, if we didn't go," Kennamer said. "Everybody got excited. The farther along they got without giving up any points, why the more exciting it became."
Students turned out for games "en masse," Kennamer said, and football was a thing at JSU.
The 1955 team beat Rhode Island 12-10 in the Refrigerator Bowl, in Evansville, Ind. Salls' JSU teams also won two of their three appearances in the Paper Bowl, in Pensacola, Fla.
JSU had not seen an era like it before that. History records what followed Salls' time in Jacksonville.
He finished with a 95-57-11 record at JSU. Salls Hall, the athletic dorm, was named for him in 1966.
Kennamer credits Salls for setting a foundation in recruiting.
"He had real quality athletes, and a number of them were transfers," Kennamer said. "He played at the University of Alabama, and he had contacts, and Coach (Ray) Wedgeworth was an excellent recruiter.
"That continues today. We still get real quality athletes just because of the historical reputation we've had over the years."
Salls went on to teach kinesiology at JSU after his coaching days. Many current-day and recent-former JSU figures came to know him in those years.
Skidmore, a self-described "pack rat," keeps one of Salls' pulley-operated isometric Exer-Genie devices among many collectibles. Skidmore acquired one upon his 1974 arrival in Jacksonville.
"He asked me once before, he said, 'I'd like to get that back,'" Skidmore said. "I said, 'No coach, I can't do that. I'm going to hold onto this for historical value.'"
Salls made so much history at JSU, and so much of his personal history happened in Jacksonville. It was a special chapter in his life, Donna said.
Just like blue skies, Gamecock red brought smiles to his face.
"I would say that all of his players were important to him, and all of his accomplishments there were important to him," she said. "The town of Jacksonville was important to him.
"It was in Jacksonville that he commercialized isometric exercise, wrote his book and raised his family. He was proud of all of his children and proud of all of his players."