Two Jacksonville State football players landed ASUN Conference player-of-the-week honors following this weekend's 20-17 win over Florida State.
Jacksonville State quarterback Zerrick Cooper was named the ASUN offensive player of the week, while punter Jack Dawson was tabbed ASUN special teams player of the week.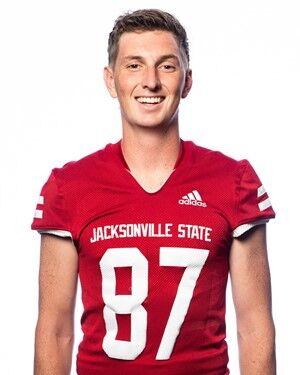 Cooper completed 17 of 38 passes for 242 yards and two touchdowns. Both came in the final five minutes, including the 59-yard winning touchdown to Damond Philyaw-Johnson. He now has 7,819 career passing yards to move him past Eli Jenkins (2013-16) for first place on the JSU career passing yards list.
In addition, he now has 63 career touchdown passes, breaking a tie with Ed Lett for the most in JSU history.
Dawson, an Australian native, averaged 42 yards on eight punts. His longest was 51 yards, and three went inside the FSU 20. That includes two that went inside the FSU 10.