Two state-championship games today give two of the area's most hallowed coaches chances to add to their resumes.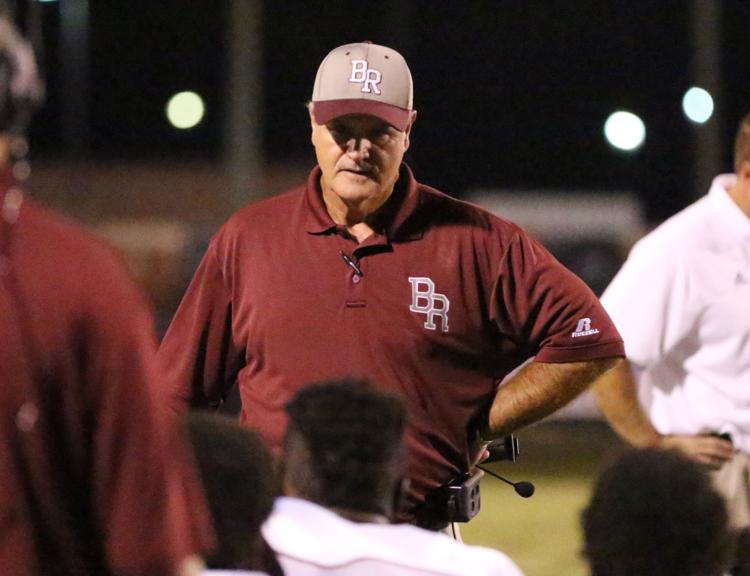 Steve Smith will lead Piedmont against Flomaton in the Class 3A final, set for 11 a.m. in Auburn's Jordan-Hare Stadium.
Danny Horn will lead Clay Central against Vigor in the 5A game, set for 7 p.m.
Smith will go for his fourth state title. The first three were all at Piedmont, in 2009, 2015 and 2016. His teams have never lost a state final.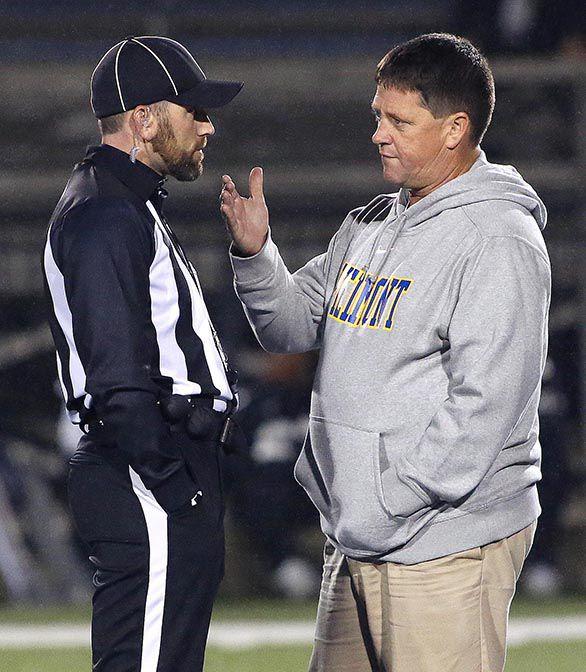 Horn will go for his seventh, all while coaching in Clay County. He led Clay County High to six state titles. After a stay at Benjamin Russell, this marks his first season at Clay Central, the school formed when Clay County and Lineville merged in 2012.
Horn, part of the 2017 class in the Alabama High School Sports Hall of Fame, is 298-86 in 30 years. He has 14 region titles. He's 131-33 in region play and 65-20 in the playoffs.
He was the Alabama Sports Writers Association's coach of the year in 1995, 1996 and 2005.
Smith already has a Hall of Fame resume, standing 232-72 in 24 years at Cedar Bluff and Piedmont. He just won his 13th region title overall and fourth in a row. He's 130-16 in region play and 45-19 in the playoffs.
He was ASWA coach of the year in 2009.
Both are Jacksonville State graduates.
— Speaking of Piedmont, one of the most eye-popping stats to emerge in preseason was the 41-3 record then held by the current 18-member senior class. Nearly four months have passed, and that record stands at 53-5, with a chance to finish 54-5 with three state titles plus last year's state-semifinal finish. During August's "Travelin' with Joe" series, I made the comparison to Hoover, widely recognized as, well, Hoover. The Bucs' seniors were 33-8 then and finished 42-12, losing to Thompson in this year's 7A semifinals. They won two region titles and two state titles.
—Alexandria's 1993 state-championship basketball team will be recognized Jan. 4 at the school, between girls and boys varsity games against Etowah. The 1993 team won Alexandria's second straight 4A state title and the second of three in six years under Hall of Fame coach Larry Ginn. The Valley Cubs won their state title in Auburn amid the Blizzard of '93.
—Oxford will have Jack Grizzard Day on Saturday, 1-4 p.m. in the Oxford Civic Center. A member of the Calhoun County Sports Hall of Fame's 2014 class, Grizzard played for Calhoun County High, now known as Oxford, in the 1940s. He was an assistant coach at Oxford before taking over as head coach in 1960, and he went 53-46-8 in 11 years. His first team won a Calhoun County title, and Oxford won another in 1968. His 1962 team beat Anniston 13-7, becoming the first Oxford team to beat Anniston since the first game between the schools, in 1920. Over his final nine seasons, Oxford went 7-2 against Anniston, beating the Bulldogs 19-0 in 1968, in the first game between the two schools on Oxford's Lamar Field.
—So, where did Alabama coach Nick Saban and Georgia's Kirby Smart go after their SEC championship showdown Saturday in Atlanta? Well, among other places, Oxford High School on Monday. No doubt, they checked in with the state's biggest uncommitted recruit, five-star offensive lineman Clay Webb. He's set to announce his decision later this month and enroll early for college. His list of finalists also includes Auburn and Clemson.
—One of the most dramatic, early-season moments in area high school basketball saw White Plains' Simeon Shadrix connect on a 3-pointer while being fouled with 5.6 seconds left to tie the Wildcats' game with Oxford on Friday. He then hit the free throw to finish the four-point play and give his new team a 47-46 victory over his old team. Shadrix transferred to White Plains. Video of FNN's call of his 3-pointer from the corner to tie the game made the social media rounds last week, with announcer Grady Sapp calling play by play: "He got it! … Oh. My. Goodness! It's pandemonium in White Plains." Search for it. Though Shadrix shot from the far side of the court from the camera, it's worth a watch.
—Checking former local prep stars playing in college, former Sacred Heart guard Kevion Nolan is off to a strong start as a sophomore. He's averaging 9.3 points a game over nine games, having hit 16 of 31 from 3-point range. He's the highest scoring non-starter, as all five starters average in double figures. Meanwhile, former Sacred Heart teammate D.J. Heath has started all seven games for Shelton State, averaging 10 points and a team-high 7.6 assists. Heath transferred closer to home after spending a year at Canisius.
NOTE: This post was updated Dec. 6 to correct the date for the Jack Grizzard Day.