MONTGOMERY — Spring Garden High School's community needed a feel-good moment this week, and the softball team provided it Friday.
Sophomore Kylie-Grace Wood's game-ending two-run home run in the bottom of the seventh inning pushed the Panthers to a 6-4 victory over Kinston and into today's Class 1A winners' bracket final of the state softball tournament.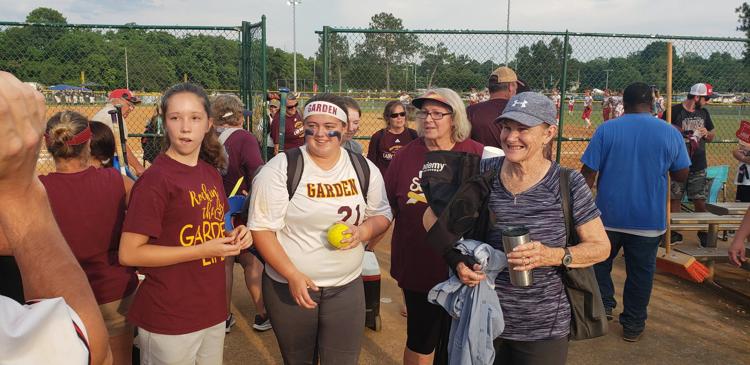 Spring Garden will play Mars Hill Bible at 9 a.m., with the winner advancing to the championship round. The Panthers reached the winners' bracket final for the first time.
"Right now, this is great, but it's been tough," Wood said. "Right now is a tough time for our community, but we're working through it."
The softball team's breakthrough came two days after Colby Slayton, a senior who starred for Spring Garden's football and baseball teams, died in two-vehicle accident.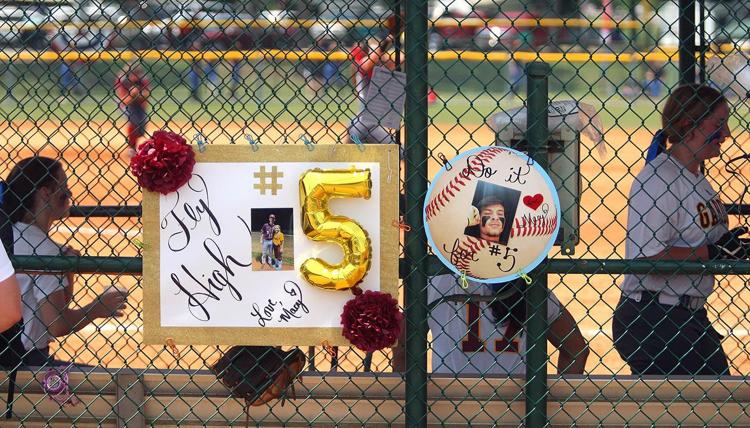 Cherokee County Coroner Jeremy Deaton said Slayton, 18, was killed after his car struck a hauling trailer loaded with a bulldozer at around 7 a.m. Wednesday. Deaton said Slayton was driving west on Cherokee County 14 when he hit the back of the trailer and was killed instantly.
The softball team is carrying on. Besides beating Kinston on Friday, the Panthers opened state-tourney play with a 6-2 victory over Holy Spirit. Spring Garden second baseman Macy Reedy was Slayton's girlfriend.
"We got together and talked and decided that he's going to be our driving force," Spring Garden coach Ann Welsh said. "That's who we're playing for because he's a great athlete, and that's what he'd want us to do, keep playing, put it all out there and try to turn it into something positive.
"We talked about turning negatives into positive things and working through it, but it's been tough. It's probably the toughest thing I've ever had to deal with."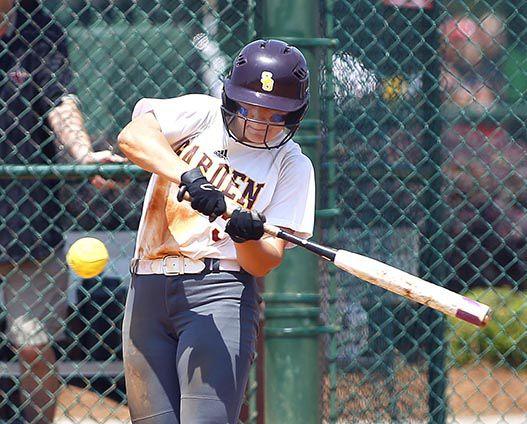 Reedy got a two-out hit in her first at-bat Friday, against Holy Spirit, and Charley Grissom drove her in for the Panthers' first run of the day.
Spring Garden trailed Kinston 4-0 and rallied with three runs in the third inning and one in the fourth to tie the game. Both teams worked out of bases-loaded jams to preserve the tie.
It came down to Wood, who ripped a home run to end it.
"I was under pressure, and we really needed a hit to win the game," Wood said. "I knew in my head I was going to get a hit and win it for my team."
Wood got an assist from Spring Garden assistant coach Stephanie Steward, who talked Welsh out of giving Wood the bunt sign.
"She's hit several (home runs) this year, but she's struggled in between," Welsh said. "When we had that meeting, we just said, 'Do we bunt her, get the running in scoring position or let her hit?' My assistant coach said just let her hit."