Randolph County shows it was ready for its bump up in classification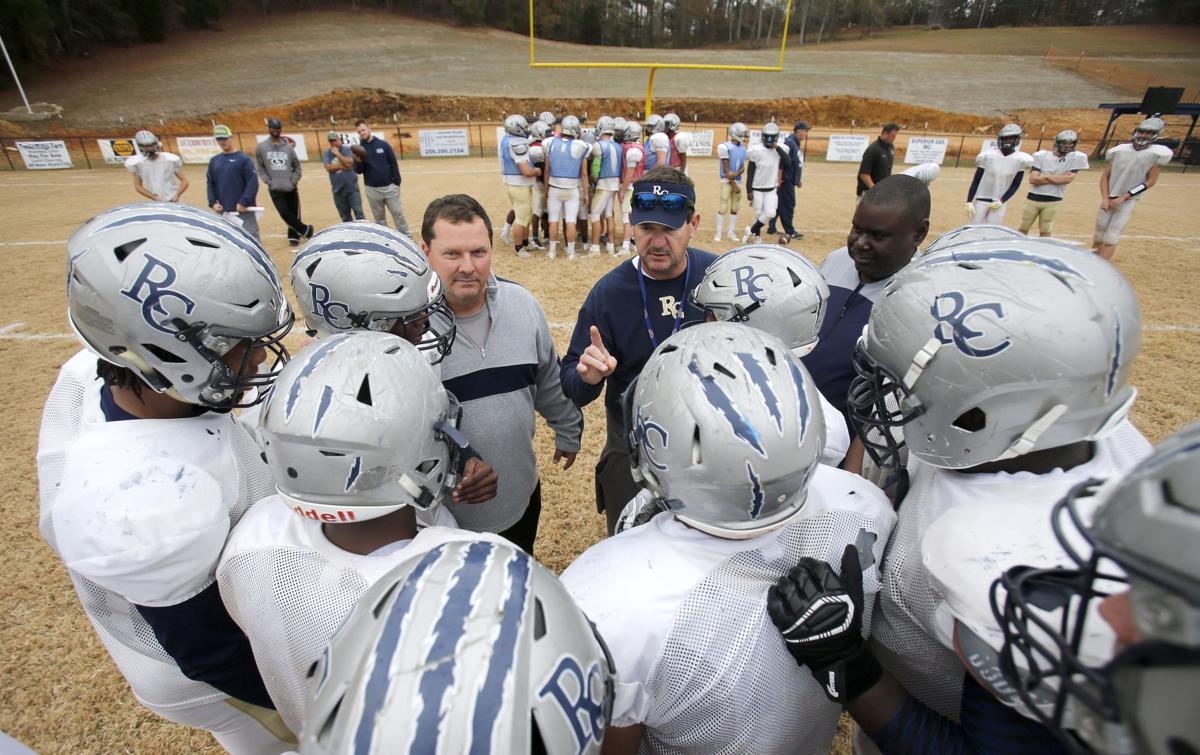 WEDOWEE — Forgive Pat Prestridge if, in a quiet place in his soul, he wanted a recount in 2016.
The Randolph County football coach had just led the Tigers to the Class 2A semifinals. He knew he had a talented roster on the rise and a chance to challenge for the school's first state title since 2003.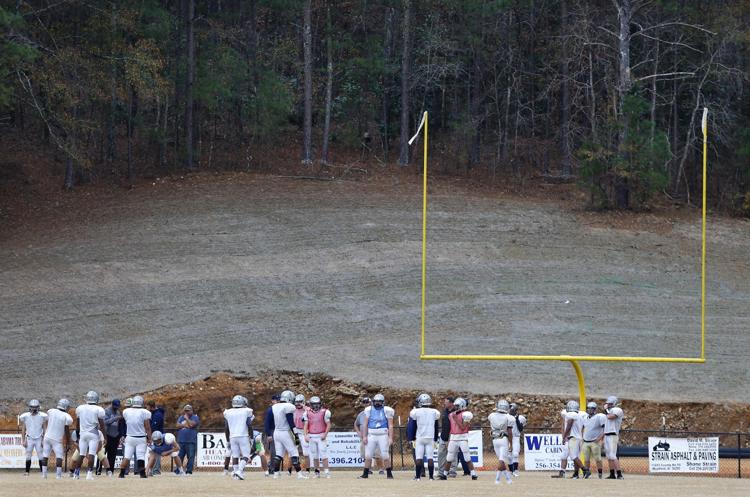 But state Department of Education numbers had Randolph County a hair over the reclassification cutoff. The Tigers had to move up to 3A and align in defending 3A champion Piedmont's region.
That was before anyone knew what 3A, Region 5 would become over the next two seasons.
"They're coming in," Prestridge joked about the enrollment influx that forced Randolph County to 3A for the second time in its history, first since 1989. "They're not playing sports, though."
Turns out, Randolph County was more than ready for the moment. A year after reaching the 3A quarterfinals, one of four teams from Region 5 to do so, the Tigers (13-1) will play Hillcrest-Evergreen (13-1) for the 3A title Thursday in Tuscaloosa's Bryant-Denny Stadium.
With a victory, Randolph County will score its second state football title and first since 2003, when the Tigers won in 2A.
To get this far, Randolph County had get through what's widely regarded as 3A's toughest region, if not one of the state's top regions overall. The Tigers had to come back from a 21-0 halftime deficit to beat two-time-defending state champion Piedmont 35-28 in the semifinals, after finishing second to Piedmont during the regular season.
Third-ranked Randolph County also had to survive one of the toughest second-round games, edging fourth-ranked Fultondale 35-28 on the road.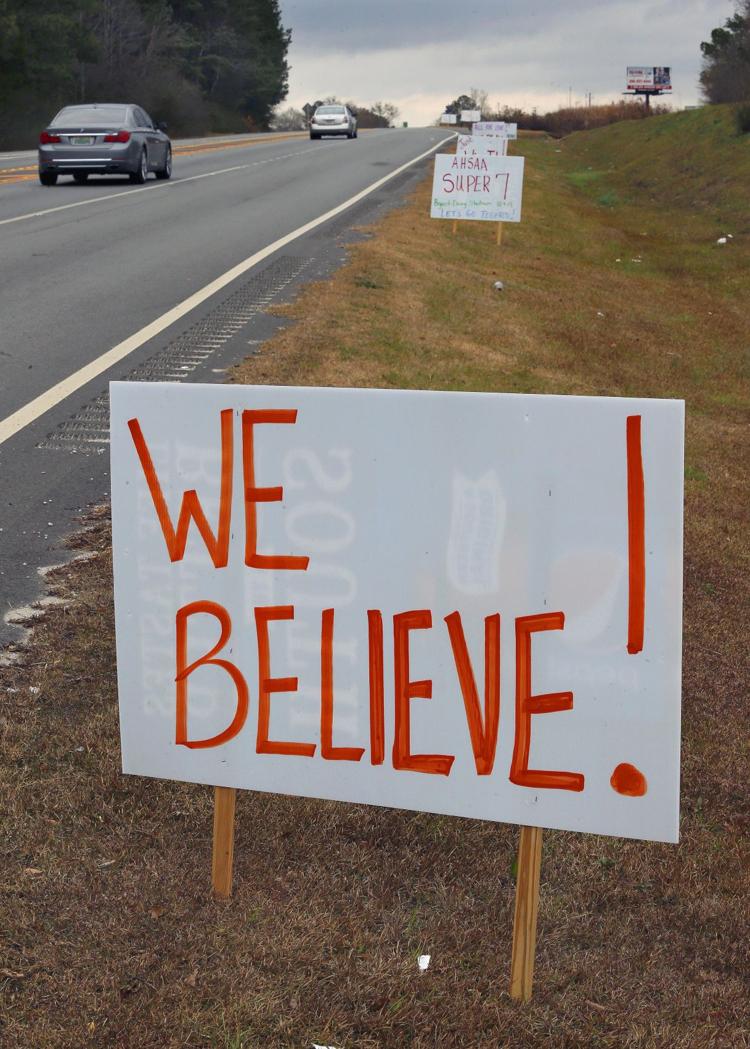 The Tigers are 13-1 for the second time in three years and have double-digit wins three years in a row, going 10-3 in 2016, their first season back in 3A.
Randolph County had the talent for the move up, with quarterback Brody Wortham and running backs Aaron Knight and Trent Lane. Big tackle Richard Bledsoe anchoring the defense, with Knight among those pulling double-duty around him.
They were young in 2016, and it showed in regular-season losses to Piedmont and Ohatchee and a quarterfinal loss to Ohatchee. The Tigers needed a two-point conversion against Wellborn at home just to get in the playoffs, otherwise Wellborn would have gone.
Nearly all of Prestridge's starters returned this year, a key factor in Randolph County's readiness to make a title run.
But so much more was in place. There's Prestridge, a former Randolph County player under legendary Tigers coach Ron Watters. Prestridge is coaching his 12th year in Wedowee, broken into two stints … 2001-07 and 2013 to this season.
His staff of 11 assistants includes Steve Giddens, who coached at Randolph County from 1987-93 before going to Lineville. He became Lineville's head coach before the 1999 season and led Lineville's program through that school's 2012 closing to merge with rival Clay County. He was Clay Central's head coach in its inaugural season.
Giddens went 128-45 in 13 years as Lineville's coach and 10-2 at Clay Central, reaching the 2A title game twice at Lineville and the semifinals six times.
Prestridge can still lean on Watters as well. Watters went 147-97 in 22 years as the Tigers' head coach, reaching the 3A title game in 1984 and the 2A final in 1998.
Prestridge can also pick up the phone and call Danny Horn, one Watters' assistants in Wedowee before launching an Alabama High School Sports Hall of Fame career at Clay County and Benjamin Russell.
"Without them, the wishbone wouldn't be alive for me," said Prestridge, who coached Randolph County to its lone state title in 2003. "I ran the wishbone at Wedowee. I still take advice from him (Watters) today, but it's good mentors for myself."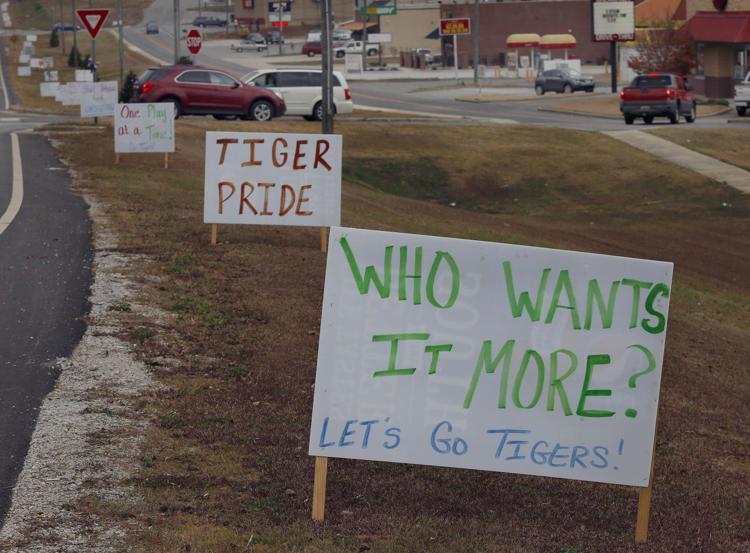 Then came a team that wanted to prove itself after showing it could compete in 3A a year ago.
"You've got to give it to the coaches, making us work hard during the summer, no days off, working out three days a week, just getting us stronger to play with this kind of competition," said wide receiver and punter Andrew Prestridge, Pat's son. "Our mindset was to just play as Randolph County plays."
It came with hiccups. Randolph County surrendered a 13-0 halftime lead against Piedmont in their regular-season game, losing 41-31. It looked like more of the same in the first half against Piedmont in last week's semifinal.
"I can't really explain it," Knight said. "We just showed up not ready to play. In the second half, we realized the season's over after this game, if we don't put in the work."
Randolph County pulled off the comeback a day after the Alabama High School Athletic Association announced reclassification for the next cycle. The Tigers will stay in 3A and battle a region that will include Piedmont and 4A semifinalist Saks, which will move down a class.
For now, it's about winning the title at hand.
"We're ready for it," Wortham said. "We're ready to be there." 
Sports Writer Joe Medley: 256-235-3576. On Twitter: @jmedley_star.