WHITE PLAINS — There's a reason Jacob Wheeler hit three 3-pointers en route to a team-high 15 points in White Plains' 81-35 rout of visiting Cleburne County on Friday.
It's the same reason he hit six 3-pointers at Pell City on Tuesday, in a performance that earned him recognition in the Alabama High School Athletic Association's prep spotlight release for boys basketball this week.
The shots he fires up between games have a lot to do with 3-pointers he hits in them.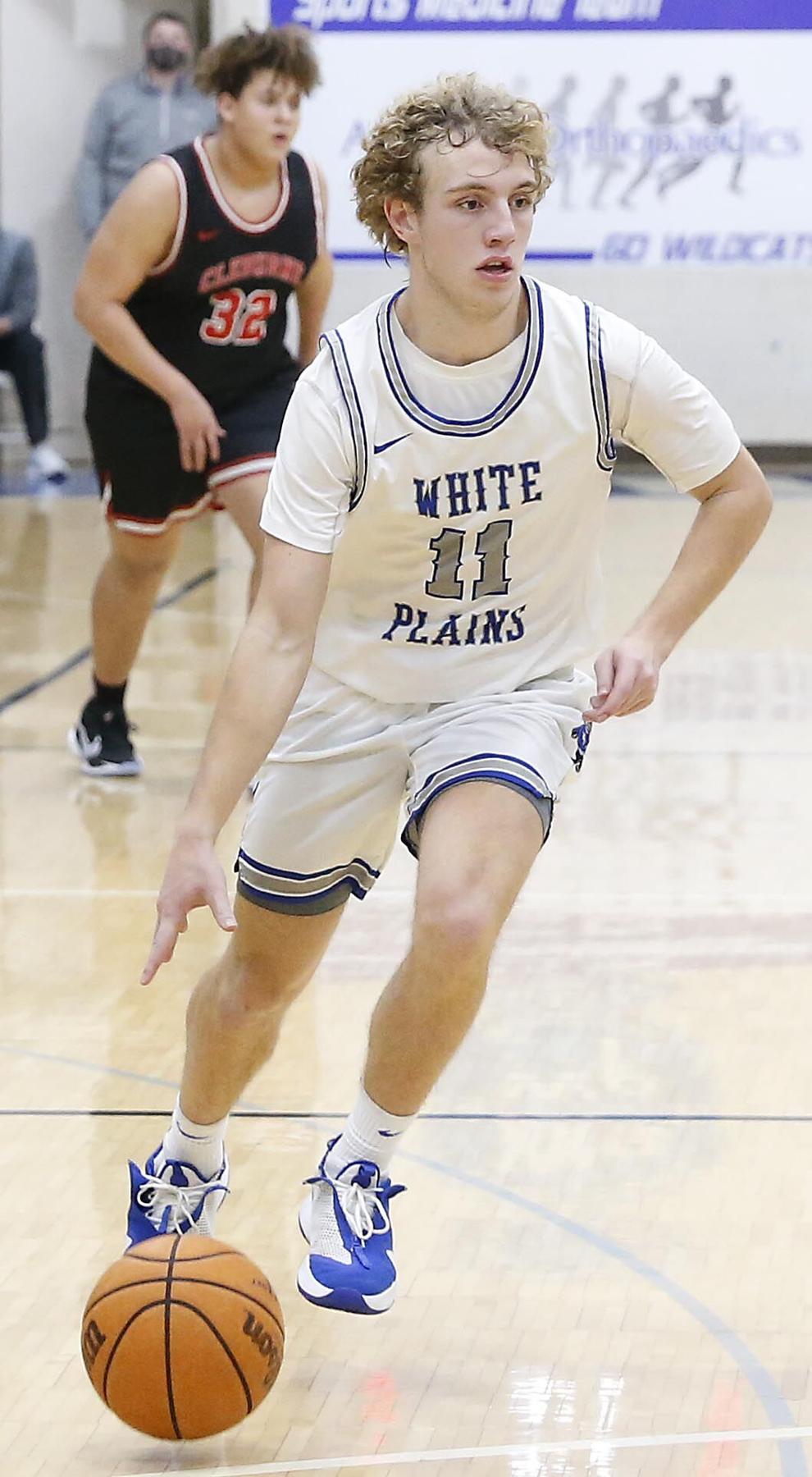 "That's not an accident," White Plains coach Chris Randall said. "When you take as many shots as Jacob does, when you get on the shooting machine upstairs and put 400 or 500 shots up, that's what happens."
Wheeler has it going as White Plains (10-3), 4A's No. 4 ranked team in this week's Alabama Sports Writers Association polls, eyes key area games against No. 2 Anniston at home on Tuesday and at Handley on Thursday.
"We feel like we're ready," Wheeler said. "Anniston beat us at Anniston (62-54 on Dec. 8). We feel like we're better than we were then."
He's not alone. White Plains hit 14 3-pointers at Pell City, and they hit 10 Friday. Six different Wildcats hit a 3-pointer Friday, with Wheeler and Landon Senciboy sinking three apiece.
Senciboy scored 10 points.
Carson Wright hit one 3-pointer on a 13-point night, and Walker O'Steen hit one en route to his 10 points.
White Plains' balance is also no accident.
"This is one of the most unselfish teams that I've had the privilege to coach out here," Randall said. "A couple of times in the first half, we overpassed.
"These guys don't just like each other, they love each other. At times, we'll pass too much."
Wheeler shot his way into statewide recognition this week, but then he shoots all the time.
"We go to practice, and me and Jaden (Chatman) will shoot before the game, and we'll shoot after practice every day," Wheeler said. "We shoot before practice and after practice every day. We always get shots up at practice, me, him and Landon."
No practice scenes like the recent viral video of NBA star Steph Curry swishing 105 in a row, but Wheeler has his streaks. Randall has seen him come close at the free-throw line and hit 19 or 20 in a row from the 3-point arc.
"The best shooters make the most shots away from practice, on their own time," Randall said. "That's what he does. He shoots the basketball.
"I'm surprised when he doesn't make it. When he sets his feet, and he's got a clean look, it surprises me when it doesn't go in."
White Plains 55, Cleburne County 40: Angel Bozarth scored a career-high 22 points against Cleburne County earlier this season, and she set a new career-high with 26 Friday to help the Wildcats improve to 6-7.
"It's just cool that it was against them the first time," Bozarth said, "and it was against them again."
Bozarth started her scoring spree Friday with a 3-pointer, one of White Plains' seven in the game. From there, she did most of her damage driving from the top as the Tigers collapsed down to help.
"We've been on her to be more aggressive," White Plains coach Matt Ford said. "She's a really good offensive player around the basket, around the goal. She can play outside, too, so they have to guard her out there.
"I'm glad she was more assertive tonight."
White Plains also got two 3-pointers and 11 points apiece from Callyn Martin and Lily Ponder and led throughout Friday, but the Wildcats fought off a fourth-quarter rally.
Cleburne County (8-9) drew within five points twice, the last on Brookly McDaniel's bucket in the paint to make it 42-37 near the six-minute mark.
Bozarth answered with a 3-point play on a drive and free throw to make it 45-37 at 5:27, and Cleburne County came no closer than within seven points the rest of the way.
"The girls decided they were going to play hard right there at the end," Cleburne County coach Todd Gable said. "It was really too late. You have to play hard the whole game.
"White Plains did a great job. They just outplayed us in every aspect of the game."
McDaniel led Cleburne County with 16 points, and Haley Price added 10.