JACKSONVILLE — Brooke Murphy and Mallory Bell were excited but nervous at the same time.
The two were the lone Jacksonville representatives to put pen to paper during National Signing Day activities Wednesday.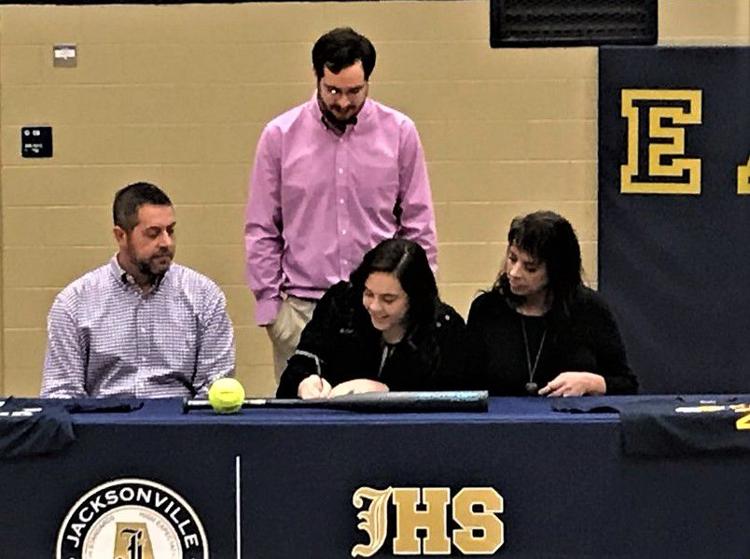 Murphy, a setter for David Clark's volleyball team, signed with Gadsden State Community College. Bell, a standout softball player, announced she was signing with Southern Union Community College.
"Honestly, all of this is just a huge blessing," said Bell, who made The Anniston Star's All-Calhoun County softball team each of the past two seasons. "I'm just grateful to have this opportunity, but nervous have definitely been through the roof. I'm just glad it happened. I wanted so long to decide if I wanted to play college ball, but I was just blessed enough to still have a coach who still wanted me at that point."
Gadsden State's volleyball team is coached by Connie Clark, David's wife, and featured sophomore Savannah Beck (Alexandria) and freshman Sierra Stone (Jacksonville) on last season's roster. Southern Union, coached by Ally Silva, has freshman Amber Dempsey (Oxford) listed among the team's 2018 roster.
"Today, I was so excited but when I was walking out, I was so nervous," said Murphy, an Anniston Star All-Calhoun County selection this past fall. "Because my biggest fear was tripping and fall in front of everyone, but once I sat down, it was fine. I had met Coach (Connie) Clark before and I knew before the season started that I wanted to play there."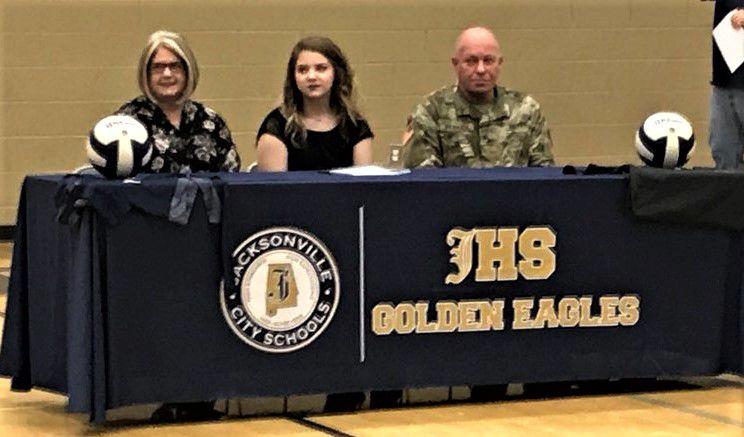 Murphy's signing continues to the long list of names to play college volleyball after playing under Clark: Katie Neisler (2014) Blessing Dunn (2015), Brandi Canady (2016), Aniyah Robinson (2017), Tatiyana Thomas (2017) and Murphy (2018).
"I think it's great that we can afford kids the opportunity to continue to play and pay for their education," Clark said. "If you can do that, these kids will go out later in the life and be successful. We are in a position now that we can get attention from different colleges and these kids get these opportunities."