The Sunny King Charity Classic is this weekend. White Plains Lexee Cunningham can finally … relax?
"It's just a different atmosphere because everybody is having fun," the rising senior said. "And in high school it's really kind of serious and you're trying to place a certain spot."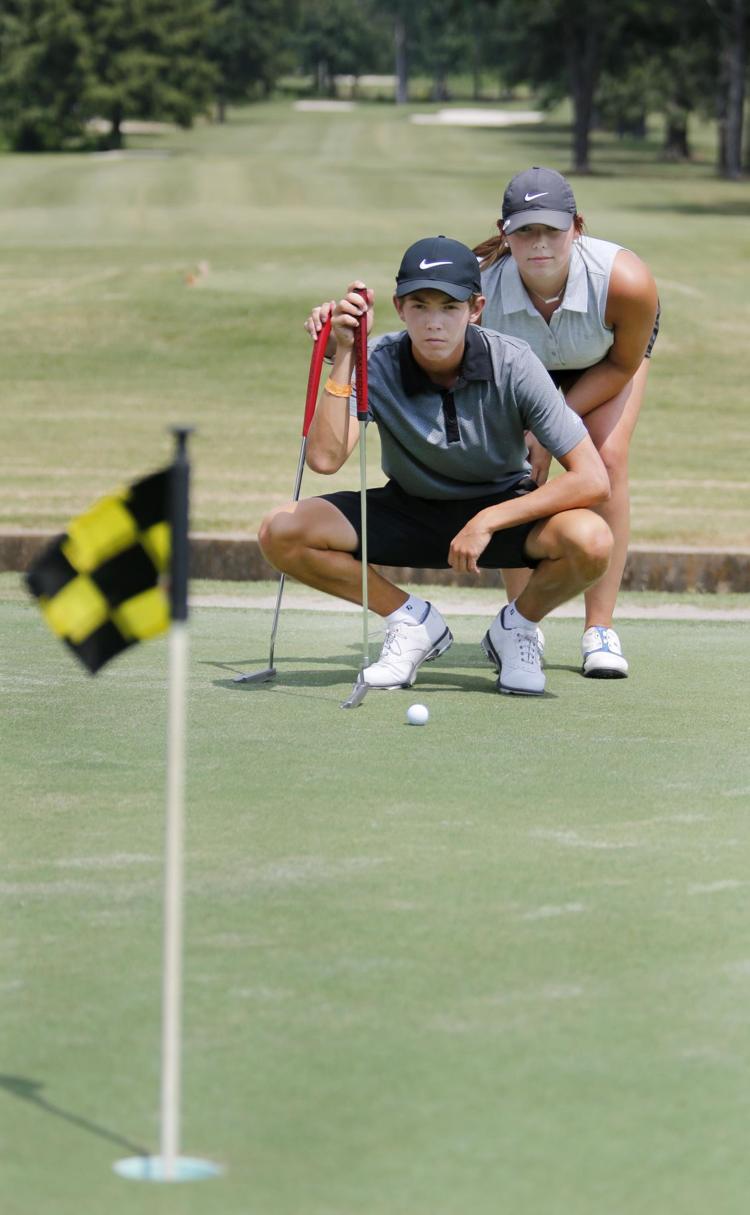 This weekend, Cunningham and White Plains boys golfer Andrew Miller, a rising junior, will compete alongside many of the best professional golfers in the county in the 40th annual Sunny King tournament. They're accustomed to success. Cunningham was The Anniston Star's Calhoun County girls golf player of the year this spring as she led White Plains to a county title and third in the Class 4A-5A state tournament. Miller helped the Wildcats' boys finish state runner-up in 4A.
Last year at the Sunny King Classic, they played together and shot 200 across three days of competition.
That score put the duo in three-way tie for 14th place in the Championship B group, but they feel their first Sunny King showing could have been even better.
"We really had a lot of pressure because we were some of the youngest out there," Cunningham said. "So we were trying to prove to the older people that we know how to do this sport, and we do this almost every single day."
Knowing now that they don't have to impress other golfers with every swing, a lot of the pressure is off. Both also feel more confident about their own games this summer. For Cunningham the improvement is in her short game, but Miller's is all about his frame of mind.
"I've gone from just breaking down mid-round and having a really high score to just grinding out and having low scores when it wasn't looking like that to begin with," Miller said.
Cunningham said the duos format lends itself to a lighter atmosphere because they lean on each other. Miller said his teammate does a lot better job of keeping things fun when some shots don't go their way.
"She's very positive about everything, and her outlook on life is great," Miller said
On Saturday, the two will tee off with 2016 and 2017 Sunny King champs Ty Cole and Gary Wigington. Both said they were excited by the chance to see the defending champions play up close.
"I've played with lots of different people in lots of different tournaments and you pick up just the little things," Miller said. "How they carry themselves and what they do after a certain shot."