What's the best way to judge the top football players?
It's an argument that takes place every year with the Heisman Trophy for college football. But what if you were asked to name the 20 best players in Calhoun County and the surrounding area?
Heck, where do you even start?
Obviously, the players need to be talented.
But what if they don't stand out from the crowd? Often enough, offensive and defensive lineman are so busy beating each other up in the trenches they go unnoticed. They don't normally score touchdowns, but that doesn't mean they aren't incredibly valuable.
Or, what if a player is extremely talented and regularly puts up insane numbers, but his team rarely gets in the win column? That has to be taken into account, doesn't it?
Then again, if you only take good players off the top teams in the area, suddenly you're in a conversation about competitiveness for different classifications.
And make no mistake, there's a difference in skill level from the bottom to the middle to the top.
So, how do you decide who the best players are?
For us, we started with standout players who are going to help teams win — mostly, making a push to land a playoff berth. Then, we looked at recruiting. We also tried to map out what each player would do in a higher classification.
For Oxford wide receiver Tre Gamble and quarterback Ty Webber, they're succeeding at the highest classification of any area school. Those are easy adds. For Donoho star Justin Foster, although he's in Class 1A, he's getting looks for schools all over the Southeast and then some. Again, easy add.
From there, it got more complicated. It's almost impossible to leave a list at just 20 players in the area, so we have an honorable mention list at the bottom.
Here's how we listed the top football players in the area: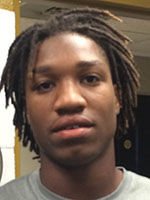 1. Tre Gamble
Gamble broke on the scene last year at Oxford as more than just a go-to receiver. With former tailback and Auburn signee Roc Thomas off the field for parts of the season with injuries, Gamble's abilities as a kick returner became important, too.
The Yellow Jackets will more than likely look to get him the ball in as many ways as possible. Opposing teams certainly know he is the guy to stop. Oxford's offense will consist of more than just him, but he has the capabilities to help the Jackets to a deep playoff run.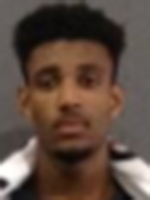 2. Justin Foster
Foster picked up nine scholarship offers during the offseason and it'd be surprising if more don't come this fall. Donoho head coach Shannon Felder said Foster will line up at numerous positions, including linebacker, defensive end, running back and tight end.
The Falcons return nearly every top player from last season's playoff team, but none will play a bigger role than Foster. Playing in Class 1A, his physical frame gives him the opportunity to bully opponents and rack up yards and tackles.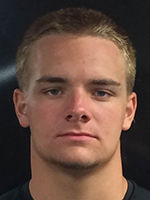 3. Landon Machristie
Machristie has been bruising opponents for years at linebacker, but his time at quarterback has brought another dimension to his play. Machristie's first year under center brought more of a passing game to the Panthers' wing-T offense, and that caught a good number of defenses off guard.
Machristie's passion and leadership is just another thing that could help Wellborn get over its second-round hump in the postseason, after back-to-back seasons of missing the quarterfinals.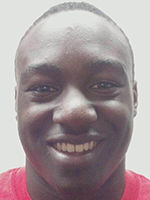 4. Devin Harris
A season after Saks head coach Jonathan Miller found gold by moving wide receiver Tre Smith to quarterback, the coach will look to Harris to shift from running back to playing behind center.
Harris brings a load of athleticism from the backfield, where he split time last fall during the Wildcats' run to the 3A state semifinals. His speed and knowledge of the game gives Saks a chance to win another region championship — this year in 4A — and make another playoff run.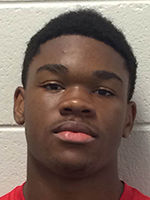 5. Jaylon Lyles
Lyles broke onto the scene last year at running back, despite never having played on offense. He became the school's first 2,000-yard rusher while helping the Volunteers reached the Class 4A quarterfinals. This season, Clay will look to Lyles in hopes of a follow-up act.
The senior will play a similar role, lining up mostly at running back but also spending some time at quarterback. Because of Lyles' athleticism, Clay head coach Kris Herron wants to get him the ball as much as possible. It worked last year, after all.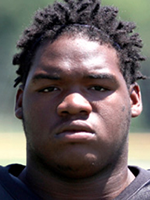 6. Jauntavius Johnson
It doesn't take long to notice when Johnson is on the field. His large frame makes him hard to block on the defensive line, and when head coach Brad Wallace puts him in at running back in goal-line situations, he's a real bruiser.
Johnson, a consensus three-star prospect according to recruiting sites, has announced he will sign with Auburn. He also had offers from Alabama, Auburn, Louisville and Southern Mississippi. If he plays well, Lincoln has a good chance to make the playoffs for the seventh year in a row.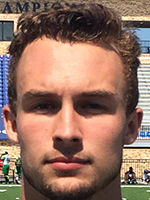 7. Brady Padgett
Cleburne County had its bouts with injuries last year, and one tough pill to swallow was Padgett tearing his ACL. Even without him, the Tigers made the Class 4A quarterfinals, but the Tigers always will wonder what might've happened if he hadn't been hurt.
Padgett has been healthy since the spring, although he didn't play in the spring game, and he'll be back under center this fall. Padgett will beef up the passing game, which will make a huge difference in the Tigers' offensive attack. With the loss of tailback Trey Bolton and top receiver Christian Henson, Cleburne County will need Padgett to do special things this year, but the senior is capable of it.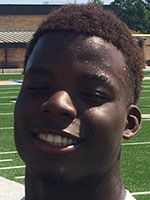 8. Sid Thurmond
Thurmond has been one of the Golden Eagles' most skilled players on the field for the last several years, but this fall his responsibilities will increase. With Jacksonville losing quarterback Jackson Bell and running back Dominique Thomas to graduation, Thurmond will inherit a bigger role.
Although Thurmond isn't the Golden Eagles' only threat, he will be moved around the field to get the ball in his hands as often as possible. Thurmond will line up at receiver, running back and even quarterback at times.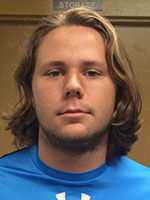 9. Ty Webber
Webber's growth as a quarterback has been overshadowed by former Oxford tailback and Auburn signee Roc Thomas the last two seasons. Webber, a three-year starter, has a full grasp of the offense and has done more than just handing off to Thomas, the 2013 Mr. Football in Alabama.
Webber has been known to connect with Yellow Jackets wide receiver Tre Gamble multiple times a game, and the two find the end zone a lot. When Gamble is tightly covered, Webber is able to scan the field and find other targets. He also has the ability to run.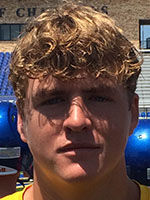 10. Tyler Lusk
Lusk has become one of the best safeties in the area, but he's more than just that. He brings the type of leadership to Piedmont that every team strives for. He's one of the Bulldogs' stereotypical quarterbacks of the defense.
Speaking of which, he also will be the starting quarterback (of the offense). It will put plenty of responsibility on the shoulders of the Piedmont standout, but he has proven he knows how to handle it.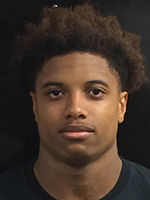 11. Kevin Mixon
The Panthers' wing-T offense isn't changing any time soon, but the centerpiece ballcarrier will. With former wingback Chantz Goodman graduating after last year, Mixon will see his role increase.
Mixon and Goodman packed the perfect one-two punch, but without Goodman in the equation, Mixon should get more touches this fall.
The senior is also a two-way player, spending time at defensive back. He returns kicks as well.
Being on the field at all times, Mixon has a great chance to have another quality season.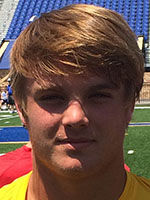 12. Taylor Hayes
Hayes has already become one of the faces of Piedmont football even though he is beginning just his sophomore year.
Considering he's an all-state linebacker, it isn't a surprise that people know him.
Hayes enters the fall looking to have another season of more than 100 tackles while helping the Bulldogs try to reach the postseason for the ninth year in a row. Along with bruising opponents, Hayes will continuing playing some quarterback this year, as well.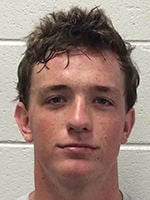 13. Payton Reynolds
Reynolds broke on the scene as an all-state linebacker as a sophomore and hasn't stopped since.
Even as a junior, he played one of the largest leadership roles on a defense that allowed 14 points or less in 10 games.
Reynolds will have his role expanded this fall. Along with needing to lead the defense and play well, Reynolds will spend some time at quarterback, according to Vols head coach Kris Herron.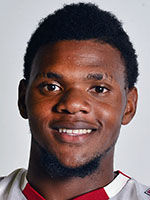 14. Quint Dobbins
Dobbins has shown glimpses of raw talent at quarterback, but there's more potential there than has been seen on Friday nights. He enters his third year at the position and second year as a full-time starter with a chance to do something special.
Dobbins' athleticism is out of this world. Not to mention, he is able to sling the football more than 50 yards down the field.
If the Bulldogs are able to give Dobbins enough time to find receivers this fall, he — and the receiving corps — could have a big year.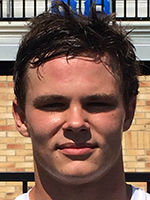 15. Drew Lewiski
Lewiski put up incredible numbers last year at running back, and with quarterback Lucas Ford graduating, it only made sense to move Lewiski behind center.
With reclassification putting Pleasant Valley in a so-so region, the Raiders have a chance to put things together and make the postseason for the first time since 2010.
That possible journey starts with Lewiski, who will play big roles on both sides of ball for the Panthers.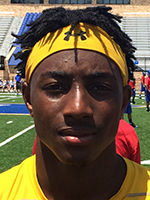 16. C.J. Savage
Savage's recruitment has grown since his junior year, and don't be surprised if he picks up several more scholarship offers before signing day. The senior, who has already played a big role in Piedmont's passing game, will have his job elevated this year as former star wide receiver Denard Spears has graduated.
Savage has become one of the household names at wide receiver in Calhoun County. His speed is such that an average defensive back cannot compete. Savage will find the end zone more than a couple of times this season.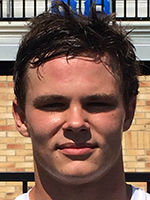 17. Dylan Wiggins
Ranburne is fresh off one of its most successful seasons in school history, and Wiggins is one of the biggest reasons for Bulldogs winning Class 2A, Region 6. While Wiggins wasn't the only large piece that formed the puzzle in 2013, he certainly played his role.
He enters this fall with a varsity season under his belt for head coach Chad Young, and the sky is the limit for the young player. Although Ranburne moves to Region 5 this fall, the Bulldogs will keep fighting, and it all starts with Wiggins behind center.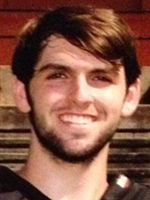 18. Luke Tucker
Tucker's first year as starting quarterback went smoother than the Valley Cubs' 3-7 record last season would suggest. Alexandria head coach Frank Tucker has said he has a team of good players, but no superstars. At the same time, someone will need to step up, and that player may very well be the quarterback.
Alexandria has expanded its offense to provide spread-like looks at times while still playing the same ground-and-pound game the program has used so well. With the added wrinkles, Tucker will need to guide the offense this fall, and he certainly is capable of doing so.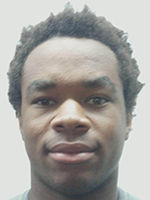 19. Monty Young
Young didn't have the speed last year that Saks became known for, but he played a vital role in the Wildcats' Class 3A semifinal run. This year, the two-way player is back and looking to continue his success.
Young will play a similar role as last year, which he did well, to say the least. Young's physical play allowed him to take advantage of opponents, and Wildcats coach Jonathan Miller will look for him to do the same this fall.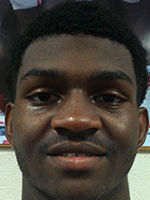 20. C.J. Chapman
Chapman put his name on the map as one of the best receivers in the area, but this season he'll need to do a little more than just catch passes. With quarterback Monteo Garrett graduating and moving on to Georgia Southern, Chapman has assumed a leadership role on the offense.
That includes helping new quarterback Brett Haynie ease into the offense and the season. Chapman isn't the only talented receiver Munford has, but he'll certainly be a guy that Haynie looks for in the fall.
Dillon Greenwood, White Plains
Daylon Brackett, Jacksonville Chr.
Sr., 6-4, 170, QBBrett Haynie, Munford
Savon Parker, Jacksonville
Neonta Alexander, Piedmont