TUSCALOOSA — Former Alabama linebacker Reuben Foster was arrested Friday night on a charge of second-degree marijuana possession, according to the Tuscaloosa County Sheriff's Office records.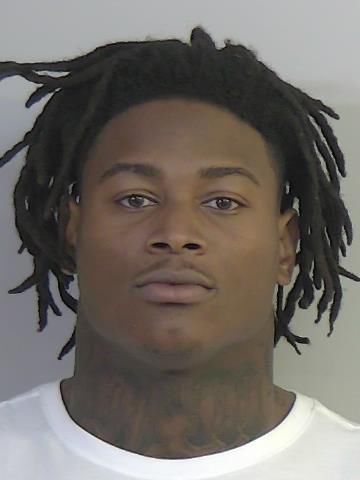 Foster, now a member of the San Francisco 49ers, remained in jail on $2,500 bond as of 10 p.m.
During his senior season in 2016, Foster won the Butkus Award given annually to the nation's top linebacker and was first-team All-Southeastern Conference selection. He registered 115 total tackles as part of the Tide's national runner-up finish.
Foster ran into trouble shortly thereafter. He was sent home from the NFL Scouting Combine after he got into a heated exchange with medical personnel while waiting for his physical. It was also reported he failed a drug test at the Combine, but another report stated his urine sample was dilute — which automatically counts as a positive test.
Still, the 49ers drafted Foster with the 31st pick in the draft. He finished his rookie season with 59 tackles.
Foster entered the Alabama locker room following its 24-6 win against Clemson in this season's Sugar Bowl, much to the delight of his former defensive teammates, who mobbed him upon his arrival.