Insight: An Alabama family rediscovered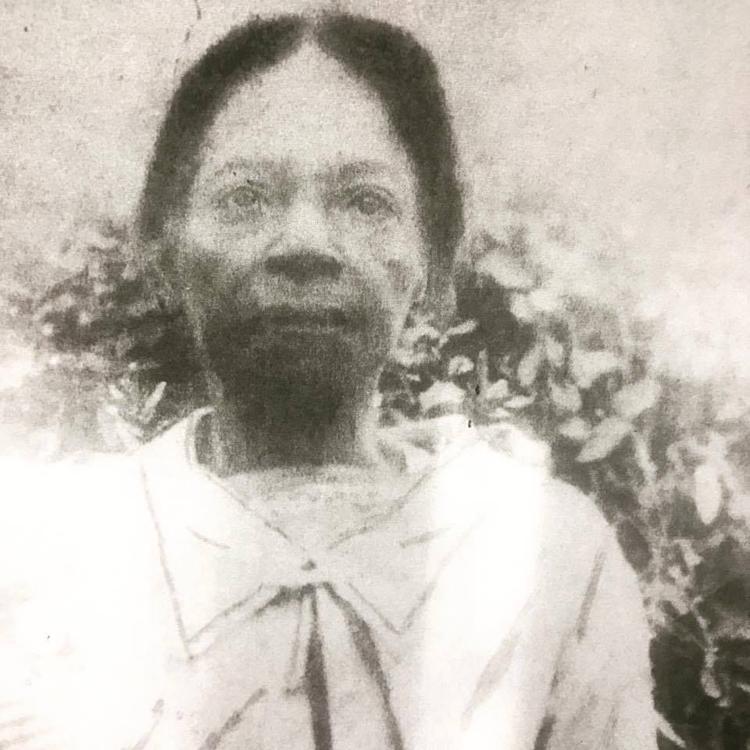 I laid eyes on my great-great-grandmother for the first time this month at a family reunion in rural Noxubee County, Mississippi. My relatives and I stared in awe at a black and white photo of a woman whose eyes tell a great story.
Her name is Tempie Enos Speights, born a slave in 1854 in Sumter County, Alabama, to Anthony Enos and Martha Little, my third-great-grandparents who were born slaves in the 1820s in Virginia and Kentucky, respectively.
Anthony and Martha jumped the broom, as was the custom for slaves who were often not permitted to wed legally. Together they raised four daughters while clearing the forest and readying the land for King Cotton. Together they prayed their family wouldn't be separated by sale.
Shortly after Tempie was born, the family learned Martha and the children were to be sold. It was thought they would be sold to someone locally with hopes of seeing Anthony now and then, but this best worst-case scenario wasn't meant to be. The family was torn apart.
Anthony and Martha both remarried as the Civil War began to rage. Anthony became a father again to a baby boy. Years pass. Tempie and her sisters marry and start their own families as the war draws to a close.
At this point, my relatives and I are on the edge of our seats as our family genealogist, who has spent the last 30 years researching our roots, answers our burning question -- does the family reunite? An affirmative answer garnered sighs of relief, though it hasn't been confirmed where Martha and the children ended up after they were sold.
Anthony reconnected with his daughters and enjoyed the company of his grandchildren until his death in the mid-1870s. Martha lived another 25 to 30 years and is believed to have died in the early 1900s. A handful of Anthony and Martha's grandchildren moved north as part of the Great Migration.
Tempie went on to marry my great-great-grandfather, Haywood Speights, and the union bore 10 children, among them my great-grandmother, Eliza Speights. Tempie died in 1928.
The family tree continues to bloom. Eliza married a man by the name of Bass Oliver Sr., and they had 13 children, including my grandfather, Brownlee Oliver, my mother's father who would have been 100 this year. I was just shy of my first birthday when Brownlee died in 1983. I have no memory of my grandfather, but a picture of me sitting on his lap is one of my favorite family photos.
Our family genealogist was kind enough to put together a 13-page packet of our lineage, complete with charts, never-before-seen photos and other information gathered via oral histories and old records. It's something I'll treasure for years to come. The closing paragraph in the packet introduction strikes a chord: "Despite the odds, this family continues to thrive. We have gone from being slaves to being preachers, teachers, nurses, doctors, lawyers, technicians, engineers, pilots, plumbers, carpenters, business owners and much more. If only Grandpa Anthony and Grandma Martha were here to see the progress of their descendants! My, oh my they would surely be proud."
That pride is surely reciprocated.
My heart aches when I think of the hardships and pain (emotional and physical) my ancestors endured, but I also feel immense gratitude for their strength and perseverance. My family tree is tied to one of the darkest realities of our state and country's past, a chapter some would prefer to sweep under the rug like it never happened. It is important to acknowledge our past, as it is the blueprint to forging the present and future.
I don't yet have children of my own, but as I watched my 10-year-old and 8-year-old nieces stare intently at their third-great-grandmother's photo, it dawned on me how fortunate we are to know our American story and the people who came before us. And, mind you, this is only a sliver of the story. We've scratched the surface of my mother's paternal lineage. What about my mother's maternal lineage? My father's lineage? My curiosity meter is off the charts.
And to think I almost skipped this family reunion because I wanted to catch up on some work at the office. I'm glad I didn't make that mistake. Here's to family.
Cassandra Mickens is a 2008 graduate of the University of Alabama's Master's Program in Community Journalism. Email: cmickens82@gmail.com.