Insight: Throughout the South, memorials with difficult histories pose vexing problems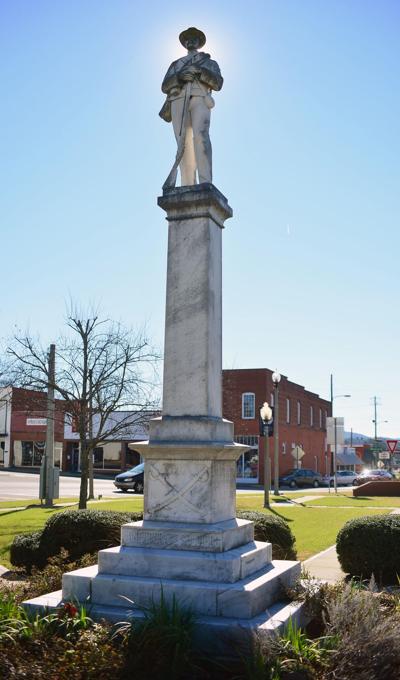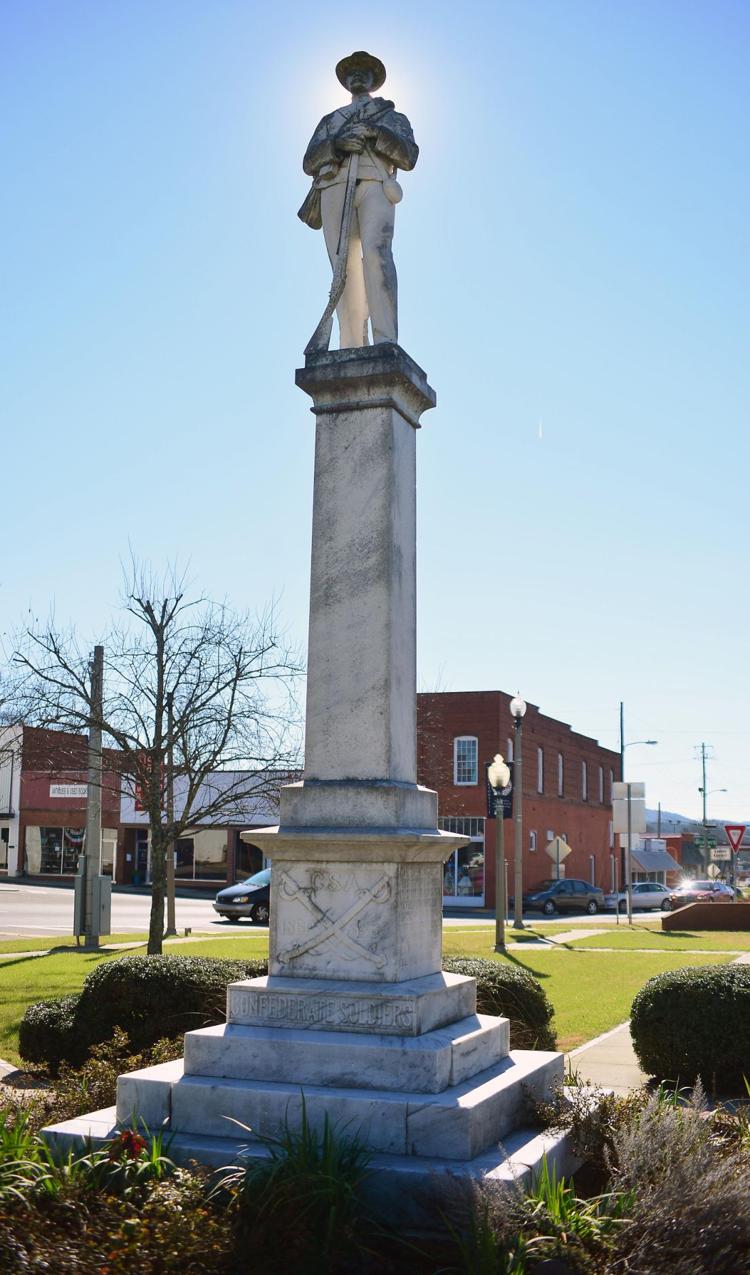 Like any good former soldier, Capt. Joshua Draper had a plan and was convinced of its worthiness. What once was mere persistence became part civic duty, part Southern patriotism.
In the fall of 1914, Draper, sitting on the throne of Calhoun County's Confederate veterans, sought to move the statue of the "Gallant" John Pelham from the Jacksonville cemetery to the city square. The year before, he'd written to the John H. Forney chapter of the United Daughters of the Confederacy, which erected the statue. The response wasn't favorable.
Draper, of Oxford, fought on.
Claiming permission from Pelham's surviving relatives, Draper went public with his plan. For $200 — and not at the UDC's expense — the statue could be moved, he said in a proposal to a veterans gathering at Oxford Lake.
The UDC's reply: No.
"The monument was not erected by the relatives of Major Pelham, and I see no reason why Captain Draper should seek their permission to move it," Ida Belle Carson, historian of the John H. Forney chapter, wrote in The Star. "Captain Draper should have gotten consent of this chapter before going so far with his plan to move our monument, and we hope our objection will not inconvenience him."
Today, the Pelham monument still guards the famed artilleryman's grave, as it has since 1905. And on the square stands a Confederate statue, carved from Italian marble and erected in 1909, that commemorates Calhoun County men who took up arms against the U.S. military when Alabama seceded from the Union in 1861. Imagine the Confederateness of Jacksonville's square if Draper had gotten his wish.
Thus far, Jacksonville and its prominent Confederate history have avoided the controversy enveloping larger Southern cities such as New Orleans, Memphis and Birmingham. In those places — with their large minority populations and difficult racial pasts — arguments have erupted over monuments many see as daily reminders of slavery and white supremacy. In Birmingham and New Orleans, lawsuits have slowed the removal of Confederate statues. At the University of Texas in Austin, a statue of Confederate President Jefferson Davis was relocated last summer to a less-prominent spot on campus, though statues of Southern generals Robert E. Lee and Albert Sidney Johnston remain in place.
Memphis, however, poses one of the more vexing problems with Confederate memorials in today's South. Only a short drive from where Martin Luther King Jr. was assassinated in 1968 are the remains of Confederate hero Nathan Bedford Forrest, a noted slave-trader and the original grand wizard of the Ku Klux Klan. In 2013, the Memphis City Council removed Civil War-era names from three parks, including one named for Forrest. Last year, it also voted to remove Forrest's statue and exhume the bodies of the soldier and his wife, who are buried underneath. Their remains would be reburied in their original location, Memphis' Elmwood Cemetery.
Then came Dylann Roof, who killed nine black churchgoers last summer in Charleston, S.C. In the days that followed, photos surfaced online of Roof posing with a Confederate battle flag in one hand, a gun in the other. That flag became toxic overnight, an irredeemable casualty of history and hate.
In South Carolina, as television cameras rolled, Gov. Nikki Haley had the flag removed from the state Capitol. In Alabama, in virtual silence, Gov. Robert Bentley ordered the flag removed from the Capitol grounds. And here in Calhoun County, the Anniston City Council passed an ordinance effectively banning the flag from city property, where it flew alongside the Pelham shaft on Quintard Avenue each spring during Confederate Heritage Month.
In a practical sense, removing the flag is simple. Furl it and pack it away. But Confederate monuments of granite and marble pose a multitude of thorny questions, none of which are easily answered.
On Jan. 7 in Atlanta, a panel at the annual convention of the American Historical Association tackled these questions:
-- Why do these Confederate symbols remain cultural and political flashpoints?
-- What is the relationship between celebration, commemoration, memory, heritage and history?
-- What can and can't be accomplished by removal and/or relocation?
Definitive answers didn't arise. History doesn't work that way. But David Blight, the acclaimed history professor and author from Yale University, offered the night's most telling comment:
"Do we want our memorials to hurt?" he asked.
Well, no, we don't.
Problem is, as any good Southerner knows, our home is a complex place laden with peculiarities. Nothing is simple. Particularly our past. We're allergic to change. And our future, both right and wrong, still clings to that past like a memento stored in Grandma's chest. Southerners aren't inclined to let anything go. We're stubborn to the core. And that's where the dilemmas of history and memory become intertwined and confused. When we hang onto cultural relics — the defeated Confederacy's Lost Cause, for instance — are we remembering them for history's sake, or are we protecting our strained and often misguided memories?
In 2002's Beyond the Battlefield: Race, Memory and the American Civil War, Blight wrote that history is "a reasoned reconstruction of the past rooted in research." Memory, he wrote, "is often treated as a sacred set of politically absolute meanings and stories, possess as the heritage or identity of a community." They are cousins, but distant ones. Yet, "history and memory must be treated as unsteady, conflicted companions … In the confluence of history and memory, we will find much of what is exciting and troubling about how nations and communities use the past."
By and large, historians such as Blight agree that the hundreds of monuments the vanquished South erected in the post-war generation were lathered in Lost Cause mythology. The monument on Jacksonville's square provides the perfect example. Its western side carries these words: "Let none of the survivors of these men offer in their behalf the penitential plea, 'They believed they were right.' Be it ours to transmit to posterity our unequivocal confidence in the righteousness of the cause for which these men died."
The "righteousness of the cause."
A portion of that passage comes from a Jefferson Davis letter read at an 1878 monument dedication in Macon, Ga. In essence, the controversial words of the Confederacy's president are enshrined in Jacksonville's most public place — a place wholly different than the county's Confederate museum at Janney Furnace in Ohatchee.
More problematic is the not-so-hidden meaning: that the legacy of Calhoun County's Confederates shouldn't be castigated for supporting a would-be nation built on white supremacy and the back-breaking labor and enslavement of an entire race. Heritage isn't devoid of responsibility.
Today, 26.8 percent of Jacksonville's population is black. Nearly 20 percent of Jacksonville State University's student population is black. The year before the war, 20.2 percent of Calhoun County's population — 4,343 — were slaves. The 1860 Census lists the county's oldest slaves as three 90-year-old women, owned by three different slaveholders. One hundred and sixty-nine slaves aged 1 year old or younger lived here, including quite a few in and around Jacksonville, then the county's largest city.
In fairness, no one has suggested that Jacksonville take down the county's most prominent and recognizable Confederate monument. Mayor Johnny Smith, in a telephone conversation last week, agreed wholeheartedly on the complexities of this topic, that it's not as simple as outsiders might believe. As for what's now a side issue, the Confederate battle flag, "I would be opposed to that (flying on our square)," he said. "I think that is too much of a signal to the old days of slavery." But he doesn't see the monument as an offensive symbol.
"I certainly don't want to have anything that offends anyone, but I feel pretty strongly that it's part of our history. And if it's a landmark for us, I'd hate to see it removed."
So would state Sen. Gerald Allen, R-Tuscaloosa, who last year proposed legislation, the Alabama Heritage Preservation Act, that would prohibit the removal of any of the state's historical monuments. Despite Allen's claim that his bill would protect all historical monuments, not just those from the Civil War, it's foolish, considering the timing, to consider the legislation anything other than 21st-century insurance for Confederate symbolism in Alabama. "For a great country as we are," Allen told the Associated Press, "for us to erase parts of history, that's not American. That doesn't fit the First Amendment."
Last summer in The Atlantic, writers Ethan Kytle and Blain Roberts published a compromise to this Southern dilemma that calls for addition, not subtraction. Instead of defacing monuments (through vandalism) or removing them (through politics), the worthy option is to supplement them with "more accurate historical monuments" and markers that add context. But they, as does Blight, still return to our unanswerable questions: "Why, in the year (2016), should communal spaces in the South continue to be sullied by tributes to those who defended slavery? How can Americans ignore the pain that black citizens, especially, must feel when they walk by the (John C.) Calhoun monument, or any similar statues, on their way to work, school or Bible study? …
"If they make the public uneasy, that is because the past is uncomfortable."
Draper, our Confederate veteran, wanted Pelham's statue moved because of its memory. Smith, Jacksonville's mayor, prefers his city's statue remain because of history, as uncomfortable as it may be. However it's presented, Southern commemoration is indeed a complex beast, and likely will remain so forever.