Just up the road a piece, the sheriff of Etowah County is getting more than a little national attention.
His story has made the rounds in our state. And now it's made the cable news networks and the pages of The Washington Post, too.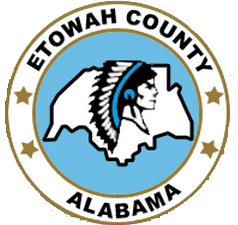 Alabamians have long known about the state law that allows sheriffs to benefit from money allocated for inmate meals that isn't spent. Some Alabamians have considered that a sore spot they'd like to see changed. (I'm assuming that doesn't include the families of Alabama sheriffs.)  And Etowah County Sheriff Todd Entrekin is taking this provision to the extreme by using it to buy multiple beachfront properties for his family, reports say.
The Post has weighed in:
"As it turns out, the county pays a private contractor for food trays and other supplies from a different fund. So he doesn't even pay for those with his beach house money.
"In all, the sheriff and his wife own four houses — including two on the beach with a combined worth just under a million dollars. Not bad for his $92,000 salary. His response when contacted for the story is priceless:
"As you should be aware, Alabama law is clear as to my personal financial responsibilities in the feeding of inmates. Regardless of one's opinion of this statute, until the legislature acts otherwise, the Sheriff must follow the current law."
"So he had no choice, you see. He didn't want to do it, but his hands were tied! He was bound by law to use funds designated for inmate meals to purchase beach homes for he and his wife. Just part of the sacrifice one makes for a career in public service."
-- Phillip Tutor