A must-see, must-read list for today's MLK Jr. holiday (updated)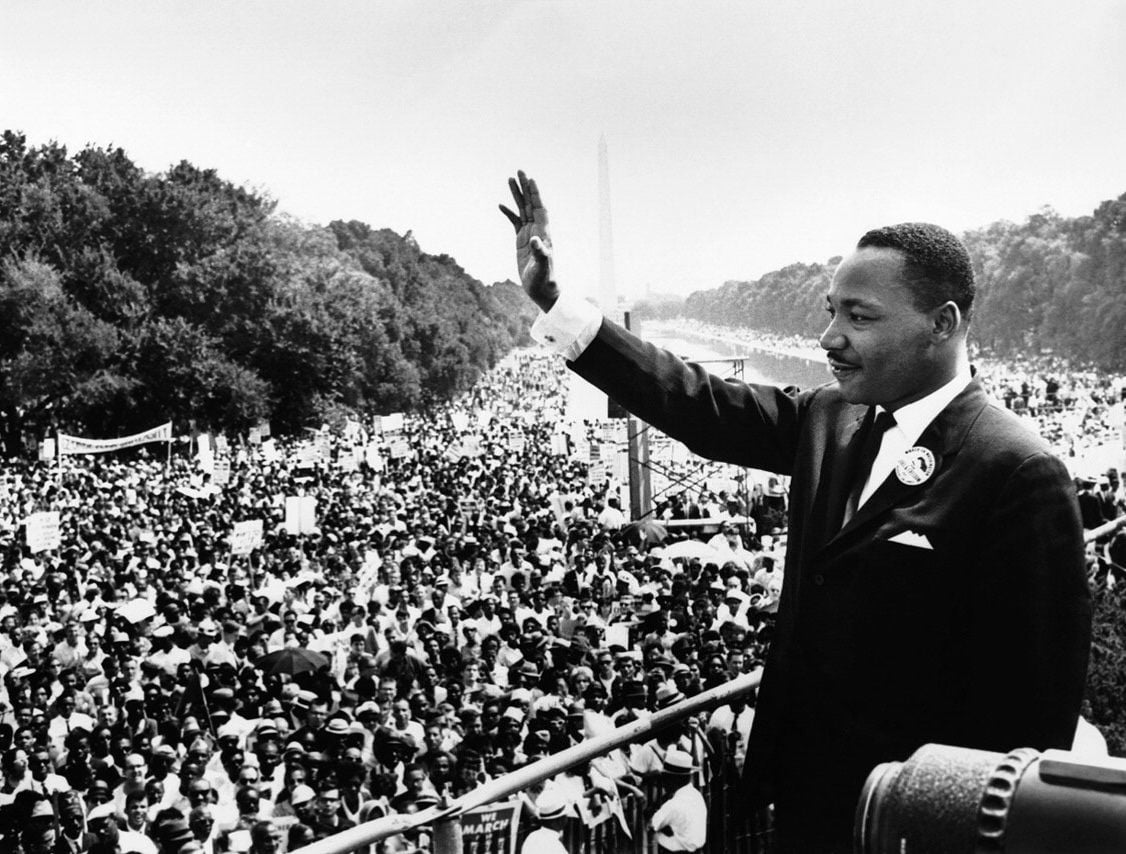 Today is Martin Luther King Jr. Day, and there's so much online -- videos, speeches, movies, documentaries, stories, etc. -- about MLK that there's no way to provide a definitive list of suggestions for learning about (or just enjoying) his life and his cause.
But let's try, anyway.
How Martin Luther King's assassination changed America 50 years ago and still affects us today, by The Washington Post.
Five decades of white backlash, by The Atlantic.
How Americans have viewed MLK through history, by Gallup.
Here is his unforgettable "I Have A Dream Speech" from 1963:
Three parts you don't remember from MLK's 'I Have A Dream" speech, from Vox.com.
It's time to reclaim the true Martin Luther King Jr., from The Washington Post.
MLK's 'Letter from a Birmingham Jail,' courtesy of the University of Pennsylvania.
MLK's call to 'give us the ballot' is as relevant today as it was in 1957, by The Nation.
MLK's scorn for 'white moderates' in his letter from a Birmingham jail, from the Washington Post.
'The Shot that Echoes Still,' from Esquire magazine.
Newly discovered 1964 MLK speech on civil rights, segregation and Apartheid Africa, from Democracy Now.
-- Phillip Tutor