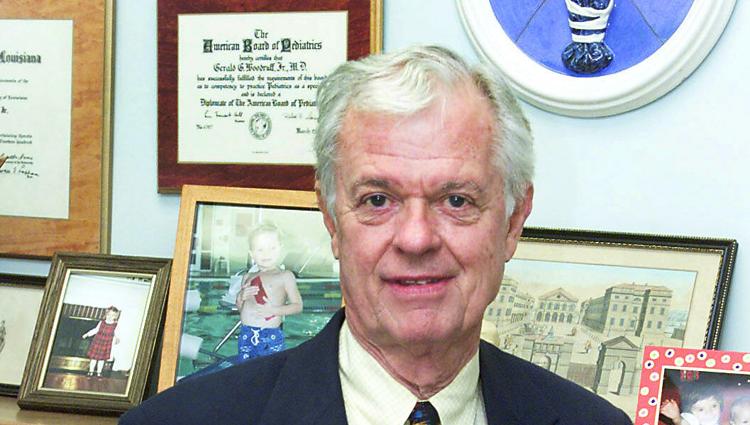 Every doctor has a stethoscope. I don't know many who would've thought to clip a tiny bright green stuffed frog onto the stethoscope hanging around his neck. But one little boy remembered for years that Gerald Woodruff did just that. As a pediatrician, he understood the anxiety of the legions of children and worried parents who flocked to his  Anniston office every day for the 50 years he practiced medicine in his beloved hometown, where his family had lived for 100 years.
For all of those years and more, Gerald was our dear friend, neighbor and adored doctor to our daughter. She and the five Woodruff children grew up together, our houses only a short trek through the woods (complete with treehouse) and across a creek from each other. They fished and paddled on the pond that Gerald built; sometimes it drained down to its muddy bottom, which led his friends to call it "Gerald's Folly."
Gerald did love to work with his hands, and he was good at it, from the doll's house he built for Rhett, his oldest daughter, to his annual pilgrimage into the woods to cut the huge family Christmas tree, a gaggle of children in his wake. 
The ultimate expression of his builder's instinct was his seemingly impossible dream of moving the historic home to Anniston's founding father, Samuel Noble. from its original perch on Woodstock Avenue to the woods of Booger Hollow. Dogged negotiations and much cajoling finally concluded in an epic expedition through the streets of Anniston, overhead power lines removed to ensure safe passage, with awe-struck onlookers lining the streets. The house, broken into two parts, traveled the three or four miles to its new home on a bluff with a clear view of Mt. Cheaha from its porches.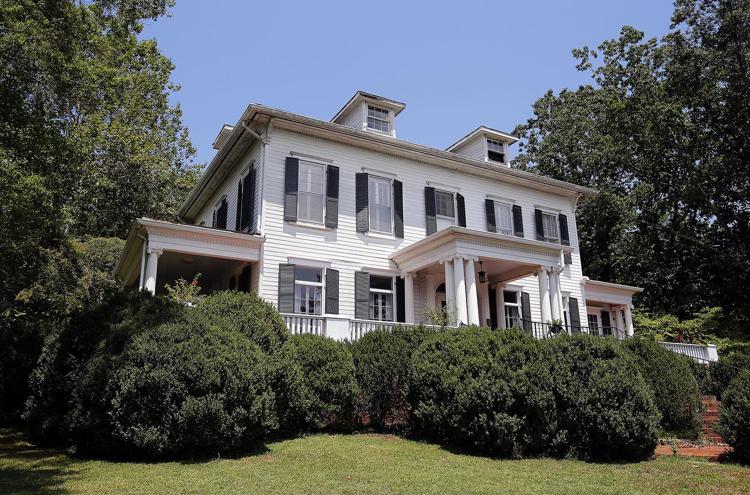 Of course the reconstruction took many months and Gerald was frequently seen assisting the workmen, especially with the delicate moldings and actually making the molds for the medallions that would surround the beautiful chandeliers, which were original to the house. The result was elegant and suited the house's history perfectly.
All of this while he continued seeing dozens of patients a day. He was always a calm, cheerful presence. Children never seemed to rattle his good nature. Despite spending his days with those children, he never tired of his own. One of his favorites was the annual family cross-country trip. In a rental van crammed with not only the children, sometimes accompanied by a cousin, but also with children's clothes and maps and books about places along the journey, they all shared a trip through America's history and natural beauty. From one of those early trips, which sounded like sure-fire chaos to me, one of the children wrote to me about the good time they were having, signing off with "No murders yet"!
An inveterate collector, Gerald seized the opportunity of those adventures to start a fascinating collection of Native American cradleboards. As the collection grew to include examples from tribes across the country, it built a unique historical resource. Originally displayed in his home, they were lent to the Anniston Museum of Natural History for its 2008 exhibit entitled "Baby on Board." Through the Woodruffs' later gift, they became a permanent part of the museum's collection.
His empathy with children was also demonstrated by another collection: dozens of exceptional toy soldiers, which were displayed in his office waiting room to be enjoyed by every child who was there to be seen by the doctor with the tiny green frog.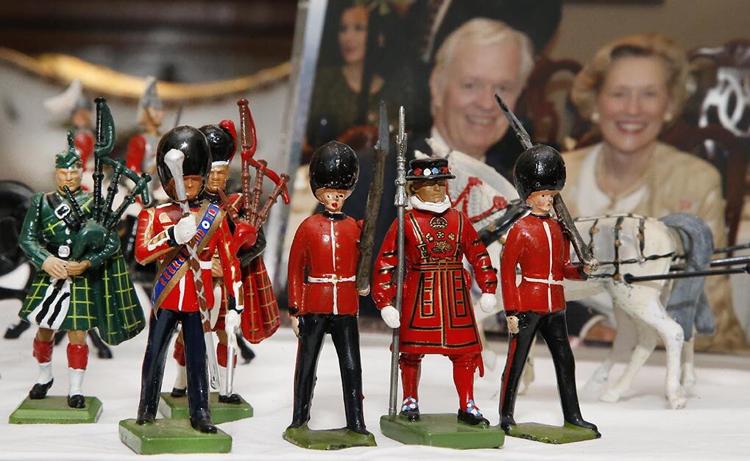 Yet another way he expressed his love for children was his enthusiastic support for the Boy Scouts. An Eagle Scout himself, he knew how important it is to instill leadership skills and an understanding of the importance of teamwork. 
An avid tennis player, Gerald's family and ours built a tennis court on some flat land on his property. Christened "The Booger Hollow Racquet Club," it became a popular gathering place for young learners and not-so-young players. It was nestled in beside Gerald's prolific garden, where he picked vegetables which he shared liberally with us and other friends and staff. Once he brought me some kohlrabi, easily the ugliest vegetable on earth, and asked me if I would cook it as he couldn't generate any interest in it at his house. I did it, but even he admitted that it was terrible.
From building to collecting to gardening to tennis and sailing, this multi-faceted gentleman became a gifted watercolorist in later life. Edith Kennedy, a fellow student of the renowned teacher Wayne Spradley, remembers: "Dr. Gerald did interesting and wonderful work. He was admired and funny, always a delight to be around. Being the 'Token Male,' he clearly enjoyed the love we all had for him!" 
Professionally, Gerald was widely recognized as a leader in his field. He had a prominent role in the Calhoun County Medical Association and in the Alabama chapter of the American Academy of Pediatrics, serving as president of both. He was respected and admired by all who worked with him. 
As his colleague during his years at Anniston Family Practice, Jeannie Stanko, CRNP, commented: "He exemplified a caring physician and was a sharp diagnostician with Southern manners and a laid-back approach to the care of each child. He held a vast amount of knowledge in prevention and health maintenance and served as a role model to children and parents, especially in safety. He even donned a bike helmet and posed for a poster educating the public about prevention of head trauma!"
His influence was widespread; there are generations of children who had a healthy childhood due to his care, and he has been sorely missed since his retirement, and we all will feel the sting of his loss. 
We shall not see his like again.