Baseball at Jacksonville State University has long been a source of pride. The proof is ample, with two national championships, the legacy of former coach Rudy Abbott and the record of current skipper Jim Case, who's won more than 500 games in 16 seasons.
Gamecock baseball, however, has never played in a home park that matches the team's worthiness. For years it made do with the bandbox that was University Field. Truth be told, Rudy Abbott Field, JSU's home since 1995, isn't as attractive as the parks of several high school teams in Calhoun County. (If you think that's a nod toward Oxford, you're right.)
So, yes, we're delighted the Gamecocks this spring are finally moving into digs that equal their history and expectations. Granted, it would be awesome if rebuilt Abbott Field was ready for opening day next month, but that's a weather-caused blip in the bigger picture. No longer will JSU baseball toil on a glorified prep field while other prominent Gamecock teams play in nicer, newer, swankier abodes.
For those squads, the last decade has been one of seemingly endless renovations.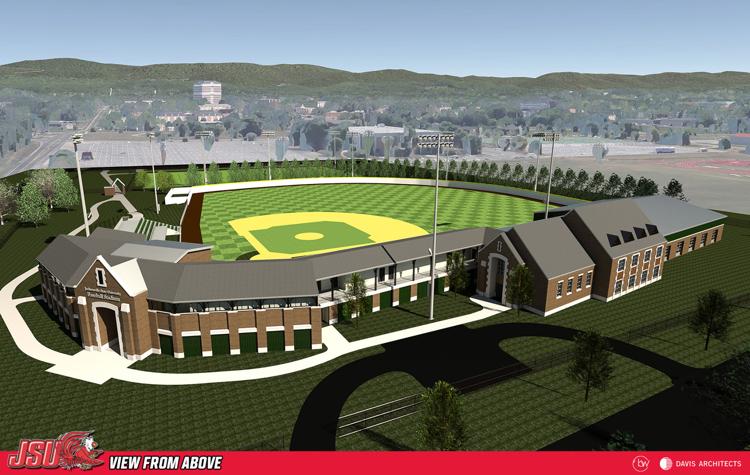 The football team's Burgess-Snow Stadium underwent a $47 million expansion before the 2010 season that included more seating, suites, scoreboards and adjacent dorm rooms.
In 2015, a renovation transformed Pete Mathews Coliseum, home to JSU's men's and women's basketball teams and volleyball team, by replacing uncomfortable bench seating with chair-back models and installing a new court.
Up on the hill at softball's University Field, renovations there have totally remade the baseball team's former home into one of Alabama's nicer college softball parks.
If you're into keeping up with the Joneses, consider also that a who's-who list of universities in our state — Alabama, Auburn, South Alabama, Samford, Troy, UAB and North Alabama — have completed major renovations of their baseball parks in the last 15 years. Auburn's Plainsman Park is considered one of the nation's best college facilities. In Tuscaloosa, UA totally remade Sewell-Thomas Stadium three years ago. Troy and USA have renovated or added on to their parks twice since 2002.
It's enough to make those interested in JSU wonder why it took so long for the baseball team to join this building spree, be it due to university politics, a lack of funding or a combination of the two. Football is king in Alabama, so that project understandably came first. The coliseum is a multi-purpose facility whose renovations benefit college and high school sports and myriad other events JSU holds indoors. Yet, it took a $2 million private gift to the university — the largest in JSU history — to get the long-needed baseball project approved by the Board of Trustees in 2016.
JSU President John Beehler has called that $2 million donation a "transformational gift" that will "impact both the competitive and recruiting landscape of the program." He's right, of course.
JSU's main role is higher education. Sports, by definition, are non-essential extras. But it's well past time for Gamecock baseball to get what it deserves.