Editorial: The president who endangers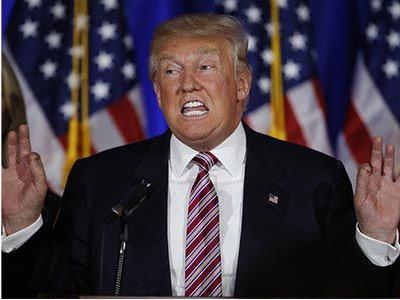 Through interminable bluster and ignorance, President Trump has shown his indifference over the harm American journalists face from his verbal attacks. He's now provided another example.
Out in California, a 68-year-old man from Encino was arrested Thursday and charged with threatening to kill journalists at The Boston Globe, whose editors led a recent national effort to decry the president's anti-media comments. Robert D. Chain made 14 threatening calls this month to The Globe's office. "We are going to shoot you … in the head, you Boston Globe … . Shoot every … one of you," he said in one of the calls, The Los Angeles Times reported.
And President Trump? He tweeted this Thursday: "I just cannot state strongly enough how totally dishonest much of the Media is. Truth doesn't matter to them, they only have their hatred (and) agenda. This includes fake books, which come out about me all the time, always anonymous sources, and are pure fiction. Enemy of the People!"
This is the new normal for American journalists. Their president endangers them, yet their quest for the truth never stops.
I just cannot state strongly enough how totally dishonest much of the Media is. Truth doesn't matter to them, they only have their hatred & agenda. This includes fake books, which come out about me all the time, always anonymous sources, and are pure fiction. Enemy of the People!

— Donald J. Trump (@realDonaldTrump) August 30, 2018