On Thursday, the U.S. House of Representatives voted overwhelmingly to pass a resolution condemning anti-Semitism, racism and Islamophobia following days of congressional strife over controversial and ill-advised comments made by U.S. Rep. Ilhan Omar, D-Minn.
The tally was 407-23 -- a powerful show of bipartisan solidarity against hate speech. Only a few wayward Republicans voted against it.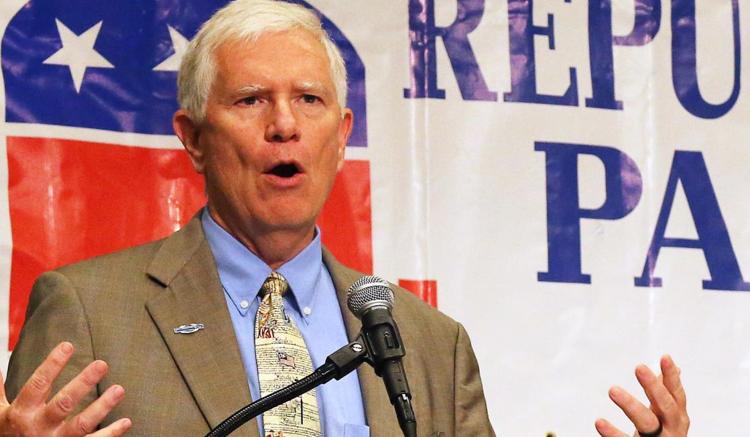 Four of our state's GOP representatives joined Rep. Terri Sewell, D-Montgomery, and voted for the resolution: Rep. Gary Palmer, of Birmingham; Rep. Bradley Byrne, of Mobile; Rep. Martha Roby, of Montgomery; and Rep. Robert Aderholt, of Haleyville.
Two Alabama Republicans didn't: Rep. Mike Rogers, of Saks, and Rep. Mo Brooks, of Huntsville. They voted against it, though for entirely different reasons.
Rogers didn't support the resolution because it failed to identify Omar by name. That's a legitimate complaint that rests on the shoulders of the House's Democratic leadership. But that omission shouldn't have diluted support for a congressional statement against bigotry. We're pleased that a majority of House Republicans voted yes along with their Democratic colleagues.
"Anti-Semitic hate has no place in our nation today and especially not in Congress," Rogers said in an e-mailed statement to The Star. "House Democrats had the opportunity to make a strong statement against this vile bigotry by condemning hateful statements. Instead, they caved to their radical socialist base and took no meaningful action."
As for Brooks, Alabama's congressional extremist, he told The Washington Post that "discrimination against Caucasian-Americans and Christians is just as insidious as discrimination against any other race, ethnicity or religion, and the failure to specifically state opposition to discrimination against Caucasian-Americans and Christians, while reflective of Socialist Democrat priorities and values, is, by omission, fatal to the bill … The intentional omission of Christians and Caucasians is insulting and suggests America's House of Representatives cares about virtually everyone except Christians and Caucasians. That implication is repugnant, and I reject it."
Sadly, repugnance is rampant in Washington politics these days.
The better choice for Rogers and Brooks would have been to join with Alabama's other House Republicans and vote for the resolution, as flawed as it may have been.