Editorial: Do the right thing, Sen. Jones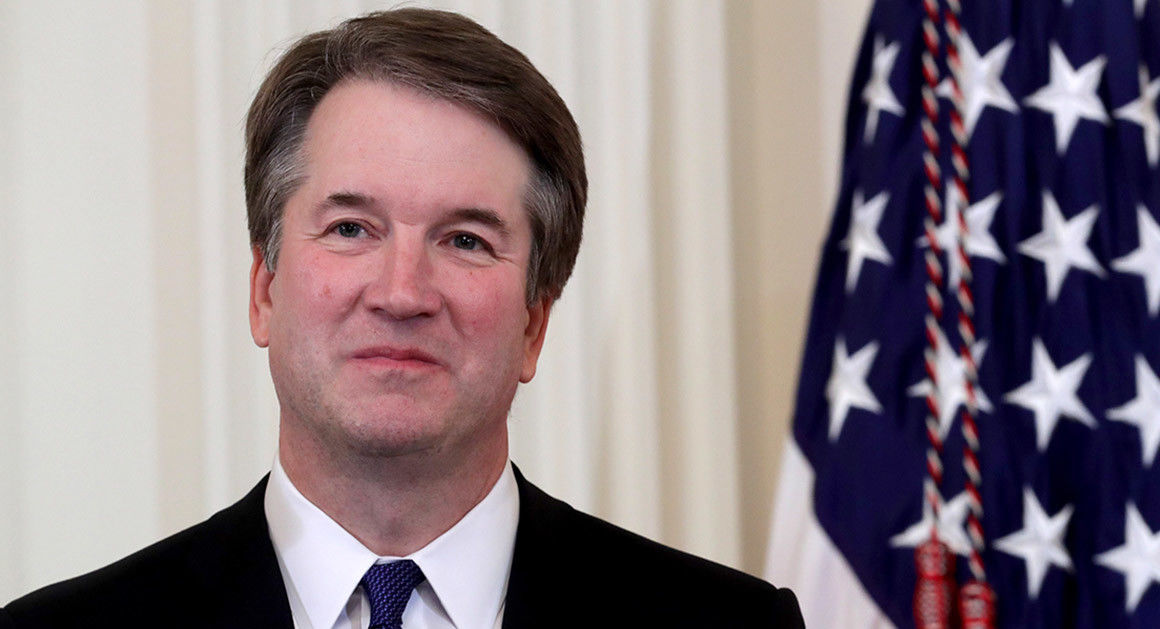 Fueled by partisan politics and Fox News' unbridled distaste for facts, the Washington gamesmanship surrounding Brett Kavanaugh's nomination to the U.S. Supreme Court is in full roar. Alabamians' role in his probable confirmation sprinkles it with a taste of our state's politics.
U.S. Rep. Mike Rogers, R-Saks, took to Twitter Monday evening. "Thrilled tonight with @realdonaldtrump's pick for the United States Supreme Court. Now, I urge the Senate to get to work and confirm our nominee."
Thrilled tonight with @realdonaldtrump's pick for the United States Supreme Court. Now, I urge the Senate to get to work and confirm our nominee. #AL03 https://t.co/4nLnFPukw2

— Mike Rogers (@RepMikeRogersAL) July 10, 2018
U.S. Sen. Richard Shelby, R-Tuscaloosa, described Kavanaugh, a U.S. Circuit Judge of the Court of Appeals in Washington, D.C., as having "impressive credentials" and his nomination by President Trump as "one of the most important items that we will consider this year."
.@POTUS's #SCOTUSPick is an excellent choice. Judge Brett Kavanaugh has impressive credentials, and I look forward to meeting with him to further consider his qualifications & commitment to upholding our Constitution as it is written. https://t.co/AGNdeTqMBl

— Richard Shelby (@SenShelby) July 10, 2018
U.S. Rep. Robert Aderholt, R-Haleyville, believes Trump's nominee to replace retiring Justice Anthony Kennedy "will interpret the Constitution as written, and I don't think he will attempt to make law from the bench."
And U.S. Rep. Bradley Byrne, R-Fairhope, threw this at U.S. Sen. Doug Jones, D-Birmingham: "I hope Senator Jones will do the right thing and support President Trump's pick because I think President Trump's (nominee) will be the pick of the vast majority of the people in the state of Alabama."
Note that Byrne said that before Trump announced Kavanaugh's selection on prime-time TV Monday night. In Byrne's view, the nominee's name is irrelevant; only his or her conservative credentials matter, and the president apparently checked off that box. Byrne's logic suggests that Alabama's first Democratic senator in more than two decades should vote yes on a Supreme Court nomination simply because most Alabamians would want Trump's choice to join the bench and give the high court a distinctly conservative flavor.
That is, of course, easy for Byrne to say since (a.) Republicans control Alabama politics; (b.) Republicans control the White House and Congress; (c.) Republicans famously blocked confirmation of Merrick Garland, a President Obama Supreme Court nominee; (d.) Byrne may become a leading candidate to run against Jones in 2020. A Jones vote against Kavanaugh would be tailor-made fodder for the Democratic senator's future Republican opponent.
We agree on one point with Byrne, who also said: "(Jones) should have an opportunity to get a full vetting on whoever it is," though that's a comical statement since Byrne wants Jones to green-light Kavanaugh merely because rank-and-file Alabamians may appreciate Trump's selection. That stance, of course, makes a mockery of the valuable Senate confirmation process.
As for Jones, he seems to get it. It's a process, and each party plays a role, even the minority one. "A thorough vetting of Judge Kavanaugh's body of work will be critical for the Senate to fulfill its shared responsibility — which I take very seriously," he said.
Yes, Rep. Byrne, Jones should do the right thing.
He should exhaustively, yet fairly, research Trump's nominee.
He should dive deep into Kavanaugh's background and seek explanations for his past judicial rulings and stances on the matters facing the Supreme Court.
He shouldn't vote no, or yes, simply because of partisan politics.
He should vote with conscience and conviction, because a generation of Supreme Court decisions may hang in the balance.