Anthony Cook: Planting seeds for the next crop of journalists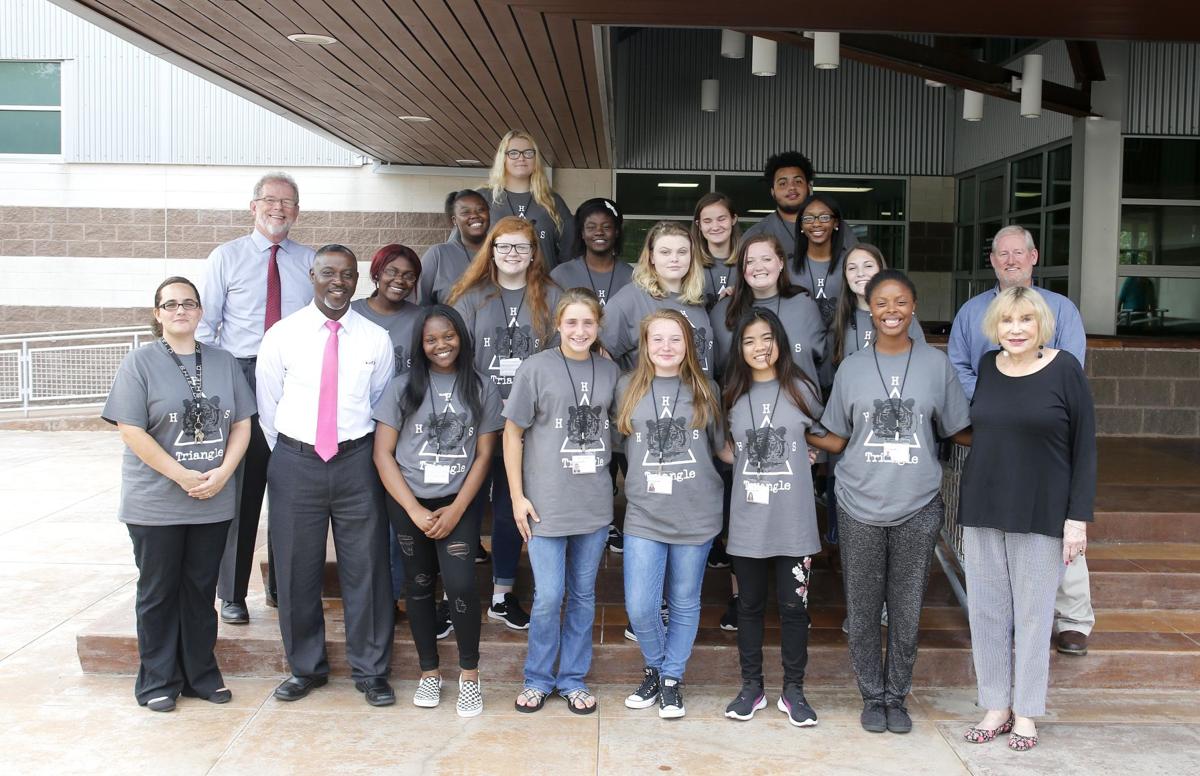 The Anniston Star got a special visit last week from a group of Handley High School students who have all the makings of budding journalists.
Their English teacher, Kielyanne Love, is guiding them through the process of creating their own full-fledged school newspaper, called The Triangle, and The Star printed the first edition last Monday.
Watching the press run and getting copies of the newspaper they created was a euphoric experience for the group. I can relate. Even after all this time and in the age of digital media, there's still a satisfaction from holding a printed edition of the newspaper that can't be rivaled by a glowing screen.
But the highlight for me was an afternoon meet-and-greet with the students that included a video explaining the inner workings of The Anniston Star and the responsibilities of its different departments, followed by a Q-and-A session with yours truly.
Teenagers often shut down or clam up in formal settings with adults, but that wasn't the case with this group. They were confident and intelligent and asked great questions.
How do you deal with negative feedback?
What type of stories do you like best?
How long does it take to print the newspaper?
How do you define privacy?
How did you get into journalism?
One student asked: What are five tips you'd give to a young reporter?
Excellent question. I don't know how eloquent or insightful I was in real time, but I'd like to take another swing at it here.
1. Read everything, especially newspapers. First: A good reporter is an informed reporter, and you won't be informed if you don't read. Second: Reading other good writers grows your vocabulary and helps you develop your own voice.
2. Write as often as possible and develop a thick skin for being edited. To write is to practice your craft, and practice makes perfect. I can't tell you how often I agonize over something I've written, carefully going over it repeatedly, but then hand it over to a newsroom colleague who immediately finds a handful of typos and ways to strengthen what I've written. As journalists, we are guardians of the English language, and good editing helps us communicate with precision. If necessary, use the thesaurus to find the best word, but not the biggest word. Write to inform, not to impress.
3. Be curious. When you see things that make you pause, or things that are out of place, or anything new or different, there's probably a story behind it. Trees coming down or concrete going up is probably a story. At its heart, journalism is about answering questions for our readers. Be curious and start asking.
4. Go where the facts take you. There's nothing wrong with pursuing a storyline with an expectation of what the story is going to be. But if the facts lead you in a different direction, then that becomes the story, even if it leads to a dead end. Sometimes you have to spend time reporting a story to find out there is no story. That's not a waste of time; that's time well spent.
5. Get outside. The story is not in the office. The story is out there. Get out and talk to people. Sit on some front porches. Have some uncomfortable conversations. Grab coffee with the guy who thinks you're out to get him. Develop sources who'll call you after hours with news tips they won't share with anyone else. That's much easier to do in person than in a cubicle.
And one bonus ...
Think reader. We're storytellers, but a reporter's job is to tell other people's stories, not our own. Consider who you're writing about and especially who you're writing for. Know your audience and find ways to tell the story in a way that matters. As an editor once told me: What great fete of journalism have you accomplished by reporting and writing a story that no one cares to read?
It was another great day at the paper, and the students made quite an impression on us. I hope we made an impression on them.