Anthony Cook: How do you handle bad days in journalism?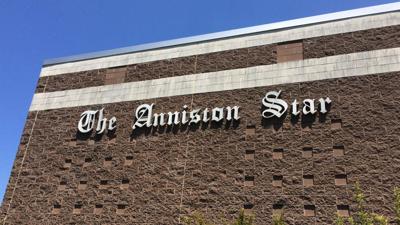 The Anniston Star has a reputation for being a teaching newspaper, a reputation formalized 12 years ago when The Star partnered with the University of Alabama's journalism department to create a program where UA students can earn a master's degree in community journalism.
Every summer The Star hosts six to eight students, who spend three months in an intense, real-world training program operated out of our newsroom and led by Star editors Tim Lockette and Ben Cunningham.
This past week, Lockette and I traveled to Tuscaloosa to meet the 2019-2020 class of students, talk with them about daily expectations and a class project, and answer any questions they had.
They're a bright bunch and asked good questions about the day-to-day routine, the major enterprise project that's planned and the local culture, but they also asked about what it's like being a journalist.
One student asked what do we like most about our jobs.
For me, it's editing. As a young reporter, I never wanted to be an editor. I enjoyed the satisfaction of having my byline in the paper (especially on the front page) and the pride that came with readers and colleagues saying "nice job." It was a sense of ownership.
But when I became an editor, I soon learned to appreciate the joy of working to improve the work of other journalists. That sense of ownership was expanded to the entire paper, not just the stories I wrote.
These days, my job is about 80 percent administrative duties and maybe 5 percent writing, but, I told the student, the 15 percent of the time I spend editing is still what I enjoy most.
Another question was about our understanding of what's meant by a "free press."
America's founding fathers established three branches of government with checks and balances over each other. But they identified the press as the institution that would provide a vigilant watch over all three, and that the press would be free to operate without fear of government interference or constraint.
And though we have no arresting power and no subpoena power, we have the power of the printed word, and the founders intended for that to be enough.
The one question I didn't see coming was from a student who asked: How do you handle when you have bad days?
I don't want this to sound trite, but when I look back over my 25 years in journalism, and I don't think I've had any bad days. I still hurry to work every morning. And I rest well at night. I've never lost a moment of sleep over my chosen profession.
We play a crucial role in the livelihood of this democratic republic by reporting stories that keep our readers informed about the communities where they live and the political leaders they elect.
I get to work alongside people who want nothing more than to live up to the principled expectations set by the nation's founders. No one who spent five minutes with any of them would ever call them the enemy.
None of this is to say there aren't difficult times. We hit resistance and roadblocks with sources. We chase stories that lead to dead ends. We don't have the resources we used to have. We occasionally make mistakes that need to be corrected. We have internal personnel issues. And, when everything else is going smoothly, there's always the naysayers in the comments section on social media.
But those things are part of the job of newsgathering, and there's great consolation in knowing what we do is meaningful and rewarding and necessary.
There are many professions that pay better and are more prestigious, but there are few non-government jobs that are as important to the survival of our democracy, and only one that is explicitly backed by the U.S. Constitution.
When we were teenagers and young adults, we all had dreams of one day changing the world for the better. As journalists, we get to do that in small ways every single day.
How do I handle bad days?
I can't remember any.