Do you ever watch The Anniston Star's Facebook livestream of the Anniston council meetings? What's your takeaway?
Some of the commenters on our video don't pull any punches. Here are some statements from the most recent livestream:
"We can't move forward in Anniston because there's no clear vision for Anniston period."
"This is embarrassing for our city, so sad."
"Anniston has to unite together to help empower the community."
"... I just listened to the entire meeting again. I can't believe that any council members trying to be responsible with taxpayer dollars would argue for half of the meeting about their personal travel expenses. I am perplexed."
And finally ...
"Pray For Our Leaders and Our City."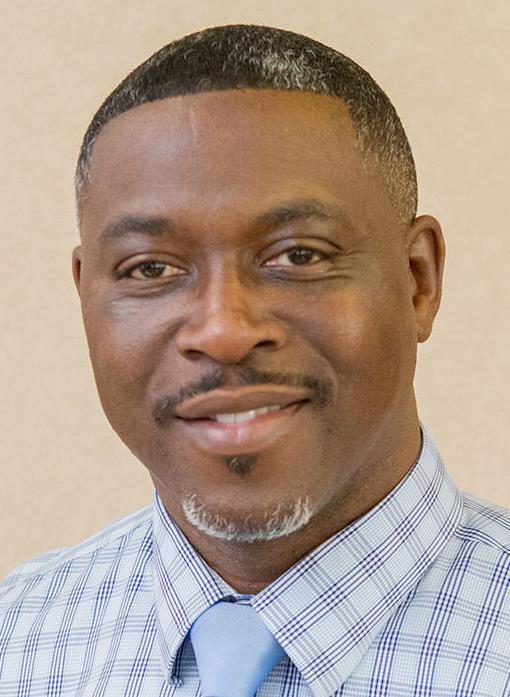 Much of the most recent meeting was spent debating travel expenses, the council-manager form of government, harassing emails among city officials, and relocating city offices to the Consolidated Publishing building where The Anniston Star is based — all of it wrapped in accusations of racism and denials of those accusations. Anniston government is no stranger to dysfunction, but it seems to have reached a fever pitch lately with no remedy in sight.
If you routinely watch the livestream of the meetings, don't stop doing so. The reason we go to the trouble is so you can see firsthand the antics of your Anniston city leaders, so when you read our stories, you know that we're not making this stuff up.
But when you think about Anniston's identity and how the city is represented, I'd like to offer a couple of options other than some of its elected leaders.
Last week, I got the opportunity through Fellowship of Christian Athletes (FCA) to "huddle" with the kids on Anniston High School's track team. What a great bunch of guys and girls. They were attentive, receptive and appreciative. I couldn't have been more impressed with how courteous and respectful they were to this stranger interrupting their practice.
Each of them took the time to shake hands and introduce themselves, and I have every confidence that they represent the city honorably when they travel around the state to their track meets. Regardless of where they cross the finish line, these kids are winners.
Also, as a part of FCA, I was one of two referees for a charity basketball tournament last week at the Oxford Civic Center. The four teams were the Oxford Fire Department, the Anniston Fire Department, the Oxford Police Department and the Anniston Police Department.
Although it was for charity, they played hard and took no prisoners. (Sorry, I couldn't resist.) All the games were competitive and ended with respectable scores. Thanks to everyone who came out to support local law-enforcement and FCA.
Once the game ended, instead of taking shots at my crummy refereeing, the players thanked me and my partner for being there to call the game. As for Anniston's players, they represented well. The Police Department players won the tournament and celebrated like it was the NBA title. It was fun to watch.
And finally, the most recent Something To Do Sunday, brought around 40 or 50 kids between the ages of 6 and 18 to the Anniston Aquatic Center at McClellan. They played hard and were all-ears during a brief presentation by Frazier Burroughs on the topic of respect. A tremendous thanks to the men who showed up to spend time with the youth.
This coming week, March 25-29, is Spring Break, and the city's Parks and Rec Department will host activities for kids each day from 9 a.m.-4 p.m.
Monday will be at Hodges Community Center; Tuesday at South Highland Community Center; Wednesday at Carver Community Center; and Friday at the Aquatic Center. Thursday will be separate fun and educational field trips to Birmingham, Montgomery, Atlanta and Memphis, Tenn. Lunch will be provided daily. For more information, call 256-236-8221.
If you're fed up with the antics of the city council meetings and want to see a powerfully encouraging representation of The Model City, come out and spend some time with Anniston's youth this week. Mentors and chaperones are needed, and you'll enjoy it as much as the kids.
And to the members of the City Council, if you're not going to promote the doings of our youth, then at least consider learning some manners from them.
Anthony Cook is executive editor of Consolidated Publishing. amcook70@gmail.com.
NOTE: This article was updated to correctly reflect that Anniston Police Department won the basketball tournament.