Like so many of my other high school teachers, I wasn't a fan of Coach Leon Stephens when I was a teenager.
He coached me in basketball, baseball and football, and he was my teacher for algebra and calculus, all at Munford High School.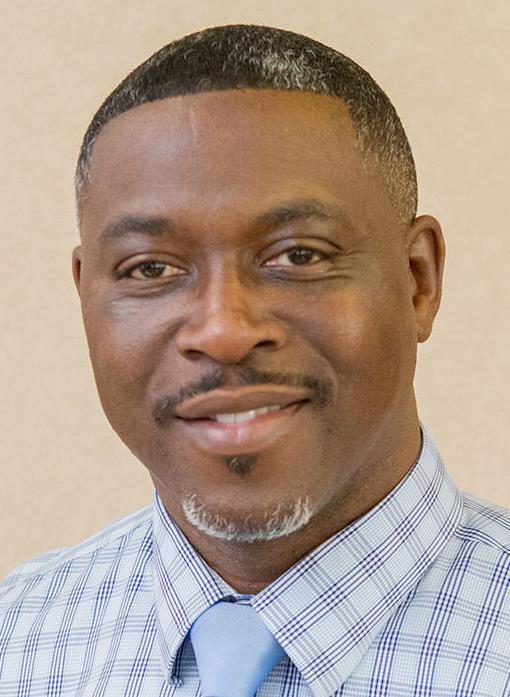 And he pushed me (and others) in all of them. There was no opportunity to slack in the classroom or on the court.
When you're a teenager and someone holds you accountable for high standards and high expectations, it feels like constant harassment and unnecessary restraint. I was a typical teenager.
Sometimes, only years and distance and growth give us the perspective we need to truly appreciate the countless hours and life lessons that get poured into us by teachers and coaches and youth ministers and mentors.
It was with that perspective that Mayor Joanne Fambrough and the Town of Munford recently named the former high school gym for Leon Stephens, who coached basketball, baseball and football at Munford High for 30 years.
It's also with that perspective that I reached out to Coach Stephens last week, hoping to interview him about the honor and to say thanks for the life lessons I took from all those long nights in the gym and on the field and on the diamond.
By the time he called me back Thursday night, it was too late to schedule an interview until next week. I congratulated him on the honor, and he didn't skip a beat before making light of it.
"I told them they should have named it after somebody important," he said. "But I guess me and that building have a lot in common. It's old, like me. It's breaking down, like me. It leaks ... like me."
We made plans to meet at the old gym on Wednesday for a Facebook Live interview. He assured me that, even with all the changes (green paint, for instance, instead of the school's red, white and gray), there would be plenty of reminders of the good old days … like the buckling floor over near the bleachers.
"We're probably the only school to ever have a basketball game get rained out," he said.
He's right, though. That gym holds a lot of memories. The floor got re-finished before my senior year, and the team of five senior starters took a lot of pride in that. We didn't lose a single home game that year. Not to BB Comer, which had beaten us on their court by 33 points. Not even to our nemesis, the Alexandria Valley Cubs.
In the locker room during halftime of a particularly good game I was having against Lincoln, a younger player asked me how many assists I had. I told him I didn't know. Coach Stephens heard the conversation, and I remember him saying to the younger player, "Cook doesn't care about stats. He cares about winning."
It told me what Coach thought about my passion for the game. I always appreciated that.
We had a great senior year, making it all the way to the final game of the area tournament, which was played at Alexandria, and the championship game was against the Valley Cubs.
We were up by two points with 5 seconds left in the game, and Alexandria had the ball. After a timeout, they in-bounded the ball, dribbled the length of the court and banked in a three-pointer from the top of the key to win at the buzzer. Heartbreaker.
After the game, when they recognized the top players of the tournament, every one of our starters made the first or second all tournament team except for me.
After they called the last name, instead of going out to celebrate with the guys who received trophies, Coach Stephens came over to the bench where I was sitting. He squatted down and put both hands on my knees and said, "Son, if there was a better point guard in this tournament than you, I'd like them to show him to me."
Good coaches develop players who win trophies. Great coaches make sure players know they have value beyond a trophy. Legendary coaches do both.
Congratulations, Coach Stephens. It's a well-deserved honor.
Anthony Cook is executive editor of Consolidated Publishing. amcook70@gmail.com.