George Smith is the only person — no one else; not family, coworkers, childhood friends, college buddies … no one — who consistently called me Tony. I'm not opposed to the shortened version of my name, but no one else ever made it work with any consistency.
"Tony," he'd say, "how's the family, kiddo?" Or "Tony, I don't remember you having that much gray hair, son."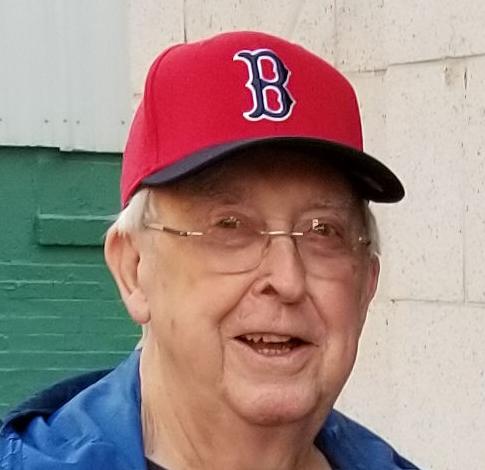 One of my earliest memories of George Smith was in the old 10th Street newsroom. I don't remember the conversation, but for some reason, he made a reference to the Enola Gay.
I know now that the Enola Gay was a bomber plane that was the first aircraft to drop an atomic bomb during World War II. But on that day 25 years ago, as an extremely green cub reporter, I had no clue what George was talking about.
And he lit into me with something along the lines of, "How can you not know what the Enola Gay is? What are they teaching you kids in school?"
It was Cathi Downing who came to my rescue and softened the blow with, "Leave him alone, George. That was long before his time and mine, too."
I was embarrassed, but it stuck with me because, before that conversation, I would have written the Enola Gay off as useless information, but it made me realize there's value in knowing your history, even the stuff you think is mundane.
That was the first of many lessons I learned from George.
The next might be lost on some, but George was extremely particular about how his column appeared in the paper. First of all, a column by definition should appear as a column — a vertical, page-length column of text down one side of the paper. He wasn't fond of it appearing any other way.
There was also the formatting. George would leave notes at the top of his columns that instructed editors not to forget to bold this and italicize that and use three square dots to separate the last topic from the next. As his editor for several years, it was painfully tedious, but if anything was missed, he would notice, and he would let you know he noticed.
The little things were important to George because he believed they were important to his readers. His columns had a unique presentation, and he wanted it maintained because, over the years, his readers had come to expect it.
George and I sometimes butted heads over some of the changes that have been made in recent years as newspapers try to navigate challenging financial waters and marry the "what we do" of journalism with the digital delivery systems of the internet. But the conversations were never bitter and were his way of challenging me to hold fast to the purity of our craft.
It was his commitment to the people of northeast Alabama that made George who he was. He always made time for leisurely conversations with people who didn't necessarily have titles in front of their names or alphabet soup after their names. They might have dirt under their fingernails and stubble on their chins, but they were royalty in that vertical column of text with George's name at the top.
"Take care of the people, Tony, and they'll take care of you."
The mission of taking care of the people and serving our readers is not lost on any of us here at The Anniston Star. It's the company standard. We make it our goal — our top priority — every day. But none of us is as good at it as George was.
George Smith died last week of a heart attack. His funeral was Saturday. He spent more than 60 years with The Star, 44 of them writing a column that made him a household name in these parts and beyond.
I was asked last week, "Who's going to replace George?"
My answer: We'll all continue putting effort into connecting with the community in our own individual ways. As journalists, we want the newspaper to reflect the people we serve — good and bad, flaws and all.
And as we do so, we'll honor George, and we'll remember him. But we won't replace him. I think it's safe to say there will never be another George Smith.
Anthony Cook is executive editor of Consolidated Publishing. 256-235-3540. amcook70@gmail.com.