Few things are as rewarding as witnessing the unfiltered joy of children playing, laughing and having fun.
February's Something To Do Sunday on last weekend was rich in all those things, and extremely rewarding.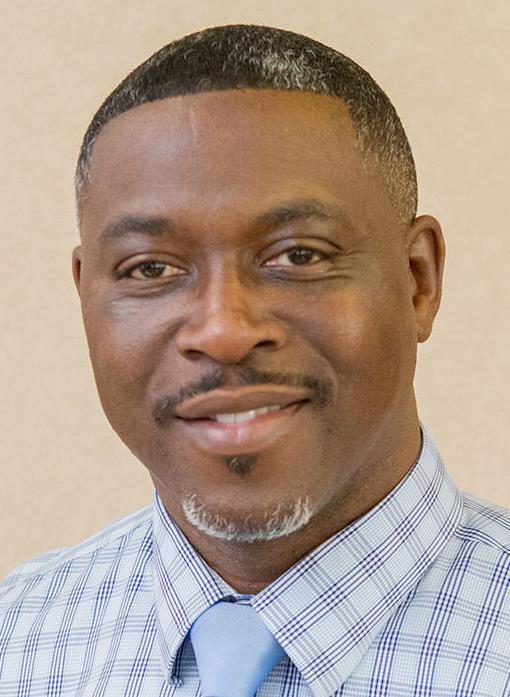 Wet and dreary weather threatened to put a damper on things, but by 15 minutes after arrival time, we had a strong crowd of kids. Youth were divided into three age groups — 6-9, 10-13, and 14 and up — and they had a blast playing basketball, golf, volleyball and Newcomb ball.
And they played ... hard. And it was great to watch.
And it wasn't only the young having fun. Some of the adults faced off on an enlarged Connect Four game and enjoyed the background music while watching the kids play. Some even jumped in on the kids' games. Yours truly got a lesson from some 6- to 9-year-olds in how to play Newcomb ball (like volleyball but allows catching and throwing).
There was no arguing, just good, clean fun.
But it wasn't all about fun and games. At the start of the event, one of the teenagers volunteered to lead the group in prayer. He was rewarded with a "Good Choices" T-shirt. Mentor Steven Folks, director of Anniston's Parks and Rec Department and one of the Something To Do organizers, talked to the youth about the importance of making good choices and encouraged them to steer clear of drugs, violence and gangs.
After shootings involving young men late last year, Something To Do Sunday was born out of a call to action for the men of Anniston to play an active role in steering our youth away from decisions that could lead to jail or death.
The mission statement is: Concerned community citizens coming together on one accord to offer our deserving youth a structured, yet fun-filled opportunity to play and learn.
Our endgame is a transformed Anniston through young people who become our next leaders and not our next disappointments. A key part of that equation is an emphasis on education. To that end, we're asking all students to bring their latest report cards to every Something To Do Sunday. All As and Bs will be rewarded.
Holding the event at the Aquatic Center at McClellan gave more room for more activities. Going forward, we invite kids to also take advantage of the rec center's swimming pool, the weight room and exercise equipment. When the weather warms, Something To Do Sundays will begin rotating among all of the city's rec centers.
The men who have participated as mentors -- including pastors, law-enforcement and community leaders -- have been tremendous. No phone calls are made. No emails are sent. You just show up and pitch in, and it means a lot.
Thanks also goes to the young men and women of the Legacy Club and counselor JuBeshia Loveberry for spending the afternoon with us. What a great organization.
Volunteers, including city workers and members of Christian Fellowship Bible Church and others, helped serve pizza and chips. (Leftover pizzas were taken to Zinn Park and given to the homeless.) Nothing we're doing works as smoothly without the help of those who show up to volunteer. Thank you.
Several have asked how things went last Sunday and apologized for not being able to attend. No worries. This isn't a sprint; it's a marathon. There will be many more opportunities to participate, love on our kids and help make Anniston's future a bright one. The next Something To Do Sunday will be 3-5 p.m. on March 17.
As for how things went last week, Mr. Folks sent a text message to some of the mentors following last Sunday's gathering. In it, he shared a message from two of the children who attended.
"... Two little girls approached me after the event yesterday and these were their exact words," he wrote. "'Thank you, we had the best time ever.' Better than gold. This is what it's all about."
Rewarding indeed.
Anthony Cook is executive editor of Consolidated Publishing. Reach him at amcook70@gmail.com.