The next Something To Do Sunday is this Sunday at 3 p.m. at the Aquatic Center at McClellan.
It'll be the fourth time community leaders have gathered with the area's youth with the sole purpose of having a good time and building relationships.
The goal is to provide a safe, fun, constructive outlet for kids to be kids, rather than leaving them to be drawn into situations that might lead to trouble.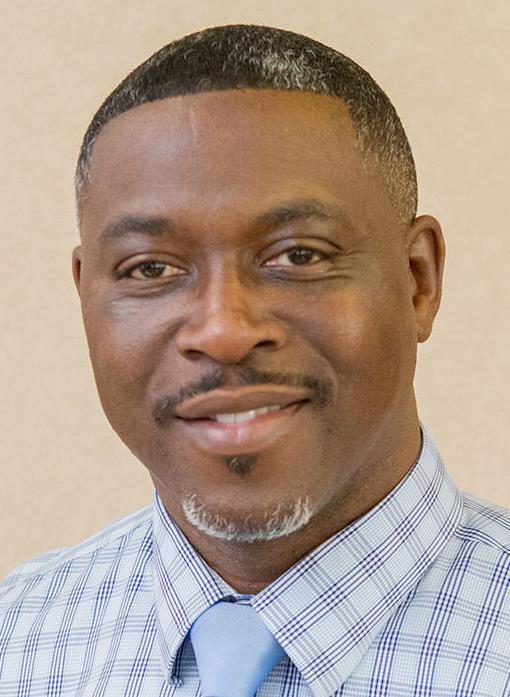 This Sunday, we'll have basketball, swimming (bring your trunks), volleyball, chess, checkers, golf, tug-o-war, obstacle course, music, food and lots more.
And you don't need to be from Anniston or Oxford or even Calhoun County. Any kids from 6-18 looking to hang out and have a good time on Sunday afternoon are welcome to join us.
The same goes for adults. We need more volunteers, especially men, who want to make a positive difference in the lives of these young people.
Going forward, we plan to make each Sunday bigger and better, and we have plans to carry the activities through spring break and over the summer, all the way to the start of school in August.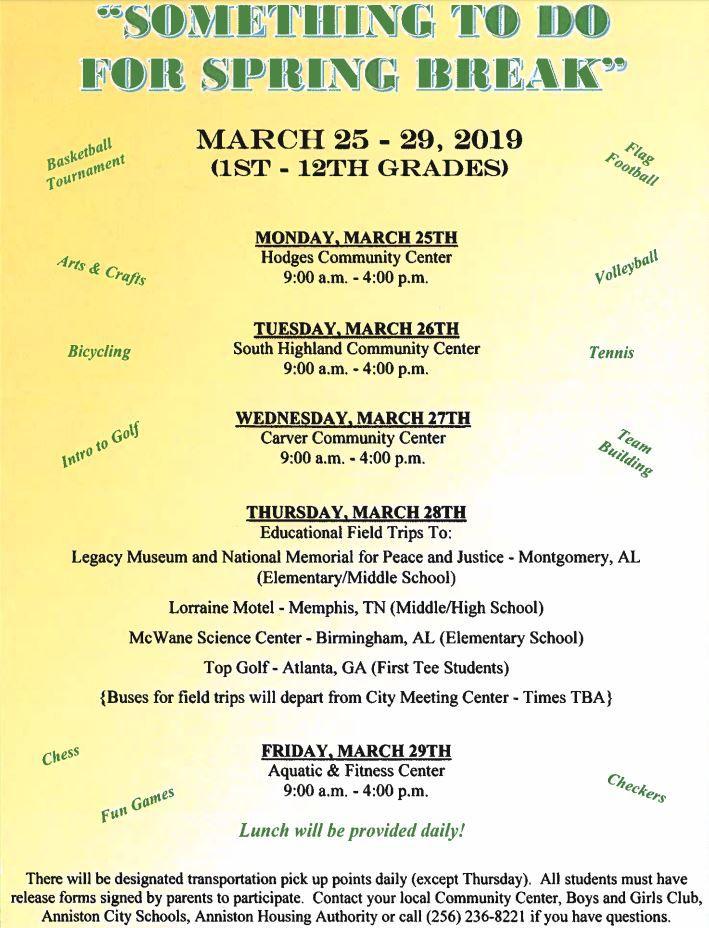 Spring break is March 25-29 and will include events for 9 a.m.-4 p.m. each day, including an educational field trip day on Thursday. Here's the Spring Break schedule:
Monday, March 25
Hodges Community Center, 3125 Spring Valley Road, Anniston.
Tuesday, March 26
South Highland Community Center, 229 S. Allen Ave., Anniston.
Wednesday, March 27
Carver Community Center, West 14th St., Anniston.
Thursday, March 28
Legacy Museum, Montgomery (elementary/middle school)
Lorraine Motel, Memphis, TN (middle/high school)
McWane Science Center, Birmingham (elementary school)
East Lake Golf, Atlanta; Top Golf, Atlanta (First Tee students)
*Buses for all field trips will depart from the City Meeting Center; times to be announced.
Friday, March 29
Aquatic and Fitness Center, McClellan, Anniston.
We are thankful for sponsors who are helping make the activities possible, including the City of Anniston, Anniston Housing Authority, Anniston City Schools, Boys and Girls Clubs of East Central Alabama, Eastman, NextUp, and Voices of the People. Other financial support of parents, local businesses and nonprofits is always appreciated. Simply contact Anniston Parks and Recreation Director Steven Folks at 256-236-8221.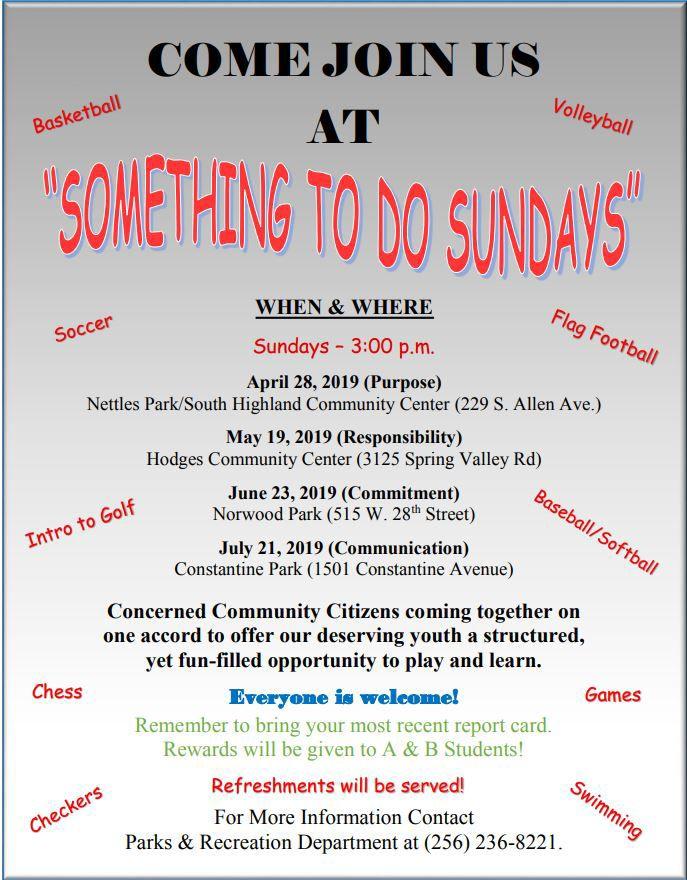 Each of the monthly Sunday gatherings will include a 5-minute talk to help reinforce lessons about different life skills. Here's the schedule for the next five months:
• April 28, 2019 (Purpose)
Nettles Park/South Highland Community Center (229 S. Allen Ave.)
• May 19, 2019 (Responsibility)
Hodges Community Center (3125 Spring Valley Road)
• June 23, 2019 (Commitment)
Norwood Park (515 W. 28th Street)
• July 21, 2019 (Communication)
Constantine Park (1501 Constantine Avenue)
• Aug. 4, 2019 (Education)
Football/soccer fields (McClellan)
The Aug. 4 gathering will be a big Back To School Bash that we hope will combine all the area's back-to-school initiatives.
I know it's a lot, but for now, the main thing to remember is that we'll be at the Aquatic Center at 3 p.m. Sunday.
Hope to see you there.
Anthony Cook is the executive editor of Consolidated Publishing. Reach him at amcook70@gmail.com.